[post_page_title]The real definition[/post_page_title]
We got to admit, there's quite the few upsides about this whole social distancing thing. Now it's finally not only acceptable, but celebrated, to avoid hanging out with people.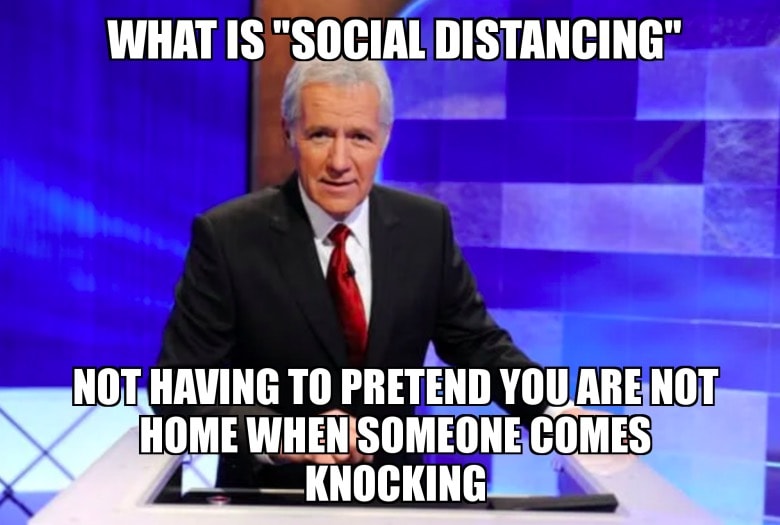 These days, if someone has the audacity to come knocking on your door, you are within your right to tell them you are in fact home – but will not open as you are practicing social distancing. Much less offensive than saying you simply don't want to see them.
Pages:
Page

1
,
Page

2
,
Page

3
,
Page

4
,
Page

5
,
Page

6
,
Page

7
,
Page

8
,
Page

9
,
Page

10
,
Page

11
,
Page

12
,
Page

13
,
Page

14
,
Page

15
,
Page

16
,
Page

17
,
Page

18
,
Page

19
,
Page

20
,
Page

21
,
Page

22
,
Page

23
,
Page

24
,
Page

25
,
Page

26
,
Page

27
,
Page

28
,
Page

29
,
Page

30
,
Page

31
,
Page

32
,
Page

33
,
Page

34
,
Page

35