---
Finding the perfect vacation accommodation is hard. Until you get there, you have no idea what it will be like, and you almost always have to judge your booking on previous traveler reviews or star-ratings. Of course, this isn't great if you're the kind of person who insists on living luxuriously abroad. If you're not too fussed about all of the added extras, however, a capsule hotel may just be right up your alley. Tokyo is full of them, but what can you expect from a Tokyo capsule hotel?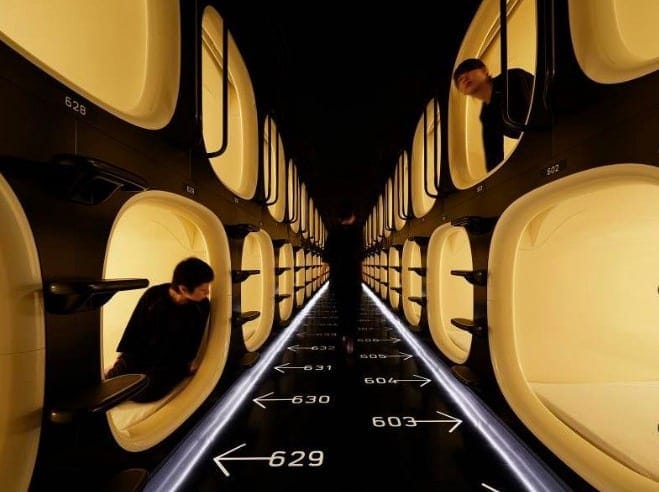 Making your way to the reception counter
Like any other hotel, the first step upon reaching a capsule hotel is to make your way to the reception counter. Here, either a real worker or a computer system will check your name and your booking, and make sure that you are provided with the necessary information and additions to enjoy your stay. For many capsule hotels, this includes a calling card that is full of check-in times, hotel rules, tips, check-out times, and more. This is also where you get the key to your capsule corridor. This is either given to you as a key, or at some high-tech hotels, you'll receive a QR code that you simply scan when you reach the door.
Putting your belongings in your locker
In addition to the capsule itself, the capsule hotel also offers customers their very own locker. Because the capsules and the corridors are very small and compact, there is no way to take your suitcase or your luggage in with you. Instead, you are given your very own large locker that is big enough to fit a suitcase or backpack. Alongside this, you are also given your own smaller locker to store your shoes. As if that wasn't enough, many capsule hotels in Tokyo also offer their guests a welcome bag that comes complete with a towel, pajamas, slippers, and toothpaste.
Freshening up
Although you are nestled in together in capsule hotels, you are always given a separate space of your own. This is also the case when you make your way to the washrooms. Individual shower cubicles are separated by thick walls, which means that you can freshen up in peace, and without any worry of bumping into anyone else. The toilet cubicles also come complete with state-of-the-art toilets that are always kept clean and tidy. They have everything you could possibly need to ensure that you are clean and tidy after a day of sightseeing.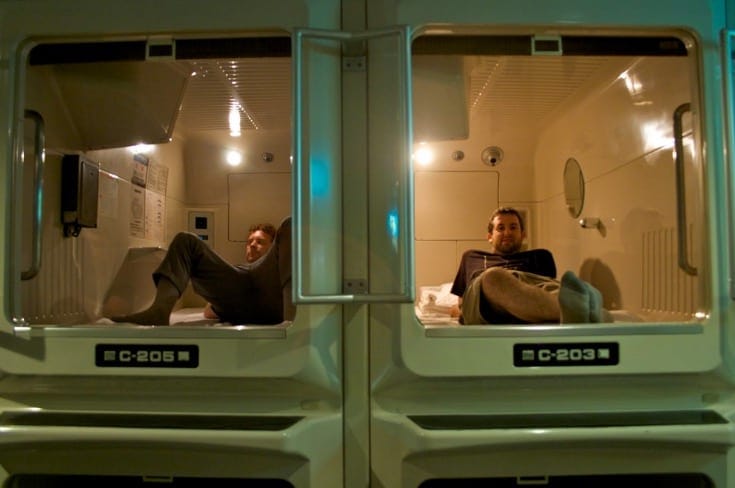 Getting some sleep
Capsule hotels often have countless floors and corridors in their buildings, and everyone is given their assigned pod number. It's your job to follow the signs to find your corridor, and then make your way inside. Once you're in, you'll notice straight away whether you are closer to the floor, or whether you are in one of the bunks. This sci-fi experience can be a little strange at first, but when you make your way inside, you'll realize that these pods have more than enough space for you.
Have you ever slept in a capsule hotel? When you travel to Tokyo, check them out!