Childhood memories can be bittersweet, but these specific ones just make us smile. Here are some of the strange, silly, and nostalgic things most of us did back when we were kids.
[post_page_title]Finding your friends[/post_page_title]
This really makes us miss the good old days. The good old days when life was just easier, and your bike was your white horse (or racing car, depending on the occasion), and your friends were always up for adventure.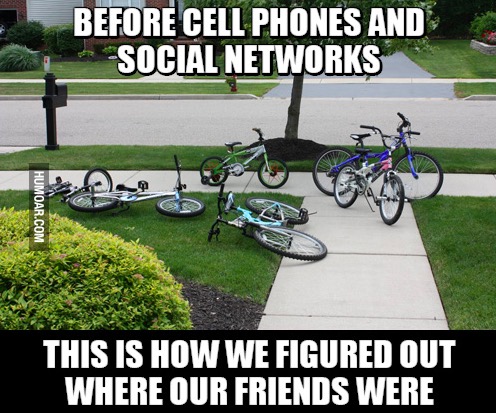 Whether that adventure was playing video games at another friend's house, or popping by the local swimming pool – it was always easy to know exactly where your crew was hanging. Not a single smart phone needed.
Pages:
Page

1
,
Page

2
,
Page

3
,
Page

4
,
Page

5
,
Page

6
,
Page

7
,
Page

8
,
Page

9
,
Page

10
,
Page

11
,
Page

12
,
Page

13
,
Page

14
,
Page

15
,
Page

16
,
Page

17
,
Page

18
,
Page

19
,
Page

20
,
Page

21
,
Page

22
,
Page

23
,
Page

24
,
Page

25
,
Page

26
,
Page

27
,
Page

28
,
Page

29
,
Page

30
,
Page

31
,
Page

32
,
Page

33
,
Page

34
,
Page

35