---
Have you found yourself wanting to satisfy your hunger for travel, yet work always seems to be getting in the way? That could all be about to change thanks to the jobs that let you travel for work.
Cruise ship worker
Being on a cruise ship means that you will not only get to travel while you work, but you'll also get to see a number of hidden lands all around the world. Although you'll have to work while out at sea, your breaks could be spent enjoying a new land every time you dock at the port. If you want to see even more of the area, then signing up as one of the ship's tour guides could be the answer.
Flight attendant
Of course, this is another career that is sure to see you jetting all around the world. Flight attendants will often get to spend a day or two in foreign lands as they wait for the returning flight and a whole host of new passengers. This option is perfect for anyone who loves to travel and meet new people on a regular basis.
Au pair
If you love children and want to travel around the world, then have you thought about a career as an au pair? You'll typically live with a family while you care for their children meaning you'll get a more personalized visit to the new lands. Plus, you might even find your stand-in family wants to take you away on their own vacations as you continue to care for the youngsters.
Travel writer
Many travel writers get to travel to some of the most beautiful destinations on the planet as they learn first-hand what it's like to explore the area. Sure, they have to work, but there's no better way to see the destination than to get out there and experience it all, right? A career as a travel writer is perfect for anyone who loves to explore the unknown as well as use their creativity to write their articles.
Travel agent rep
While travel agents are often seen in the stores selling us the vacations, they need someone to be the face of the company at the other end. They often help any passengers in need of assistance and can be in charge of organizing visits or tours while away. As well as getting to see all the vacations for themselves, travel agent reps usually get to experience the excursions, too.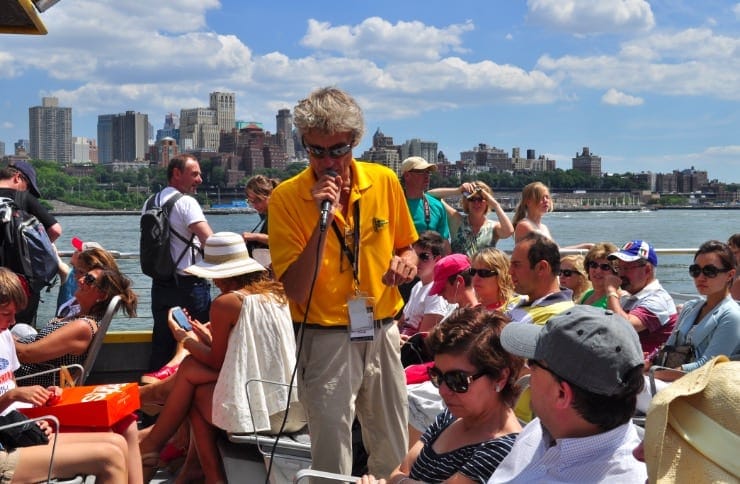 Tour guide
This career goes hand in hand with travel agent reps but can be slightly different. Many companies look for multilingual staff who can travel the world offering up tours to their passengers while still being able to interact with the locals. All you need to do is brush up on your knowledge of the destinations on offer, and you could soon have yourself a career for life.
There are so many ways we can travel for work that not only let us interact with many different people but also give us a chance to see what the world has on offer.