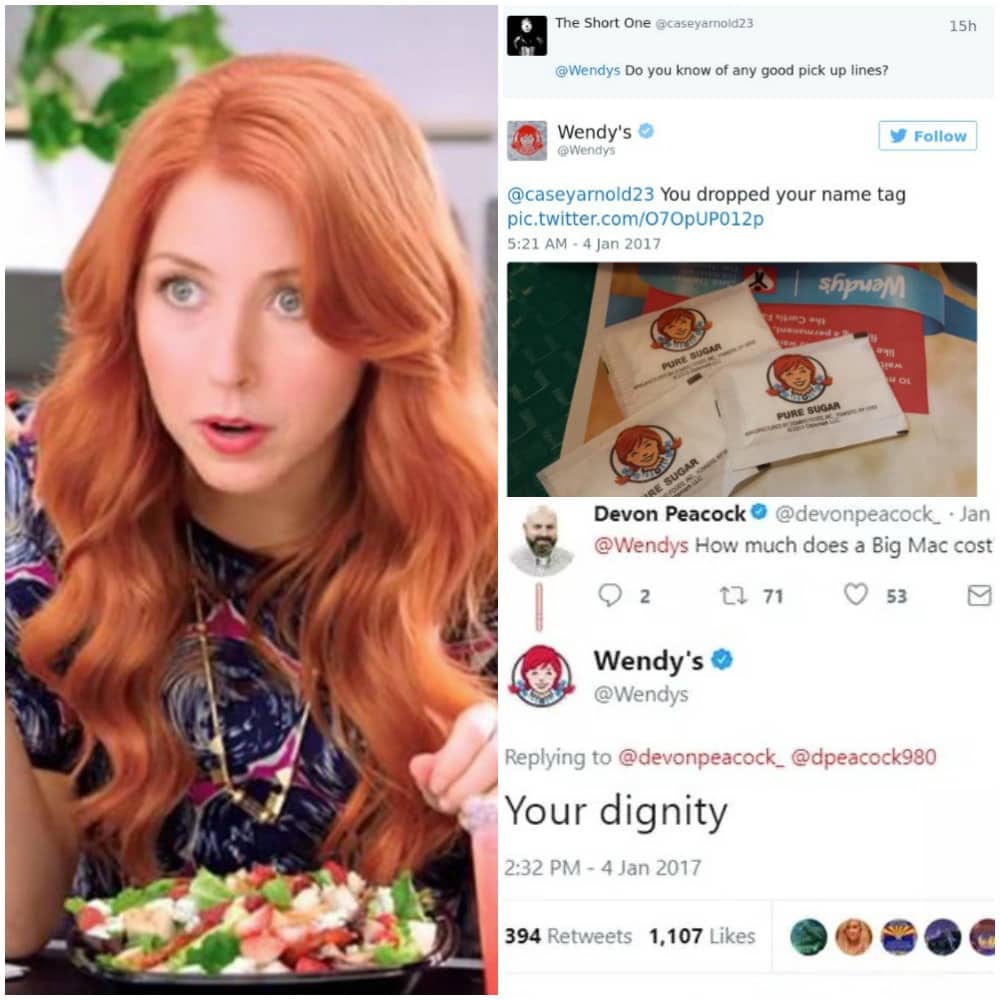 What's not to love about Wendy's? It's delicious, affordable, and has the most hilarious Twitter account in fast food history. No matter what someone tweets Wendy's way, there will be a savage reply. Check out this list for some of our favorite ones.
[post_page_title]Savage level: expert[/post_page_title]
Many couples argue about where they should go eat, or which restaurant has the best burger, but Wendy's has zero time for this nonsense. To this fast food joint, it's a clear no brainer what needs to be done with a partner who contemplates going to McDonald's rather than Wendy's.
[MediaContent]
There are plenty of fish in the sea

— Wendy's (@Wendys) December 18, 2017
[/MediaContent]
Perhaps you shouldn't ask a restaurant chain for relationship advice, but if you do – no one will have a more savage (or honest) response than Wendy's.
Pages:
Page

1
,
Page

2
,
Page

3
,
Page

4
,
Page

5
,
Page

6
,
Page

7
,
Page

8
,
Page

9
,
Page

10
,
Page

11
,
Page

12
,
Page

13
,
Page

14
,
Page

15
,
Page

16
,
Page

17
,
Page

18
,
Page

19
,
Page

20
,
Page

21
,
Page

22
,
Page

23
,
Page

24
,
Page

25
,
Page

26
,
Page

27
,
Page

28
,
Page

29
,
Page

30
,
Page

31
,
Page

32
,
Page

33
,
Page

34
,
Page

35
,
Page

36
,
Page

37
,
Page

38
,
Page

39
,
Page

40
,
Page

41
,
Page

42
,
Page

43
,
Page

44
,
Page

45