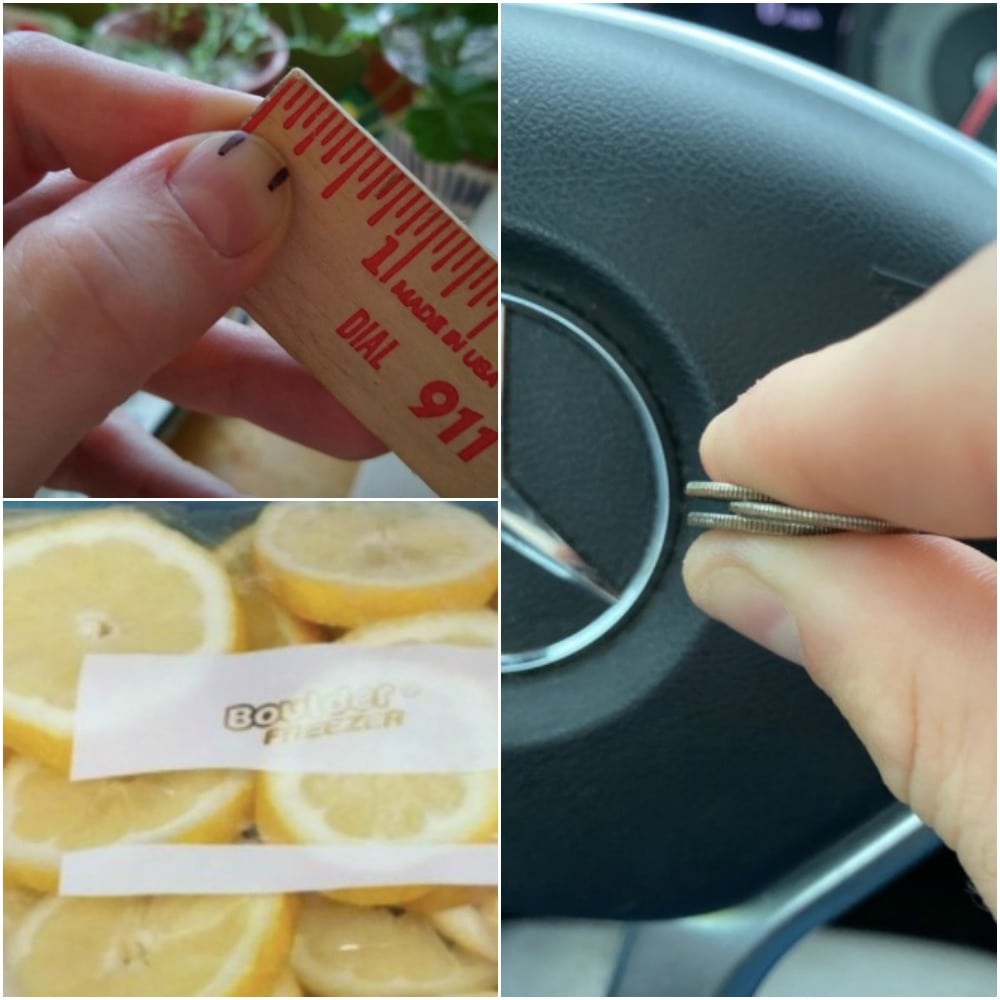 There's a lot of things we do everyday that are just straight up annoying. There's no getting around. Basic chores can end up sapping up a lot of our time throughout the day, which is definitely not cool. Perhaps we just need to rethink how we do things on an everyday basis? Courtesy of the Internet (thanks, series of tubes!) come these life hacks that can seriously cut down on the amount of time you waste daily. And, they're just plain neat, at the very least.
Keep your dishwasher pods out
Do you use conventional dishwasher detergent rather than dishwasher pods? If you do, there's one life hack for you already. Switch to the pods and you'll no longer have to deal with waiting for the detergent at the bottom to slowly slug out of the bottle.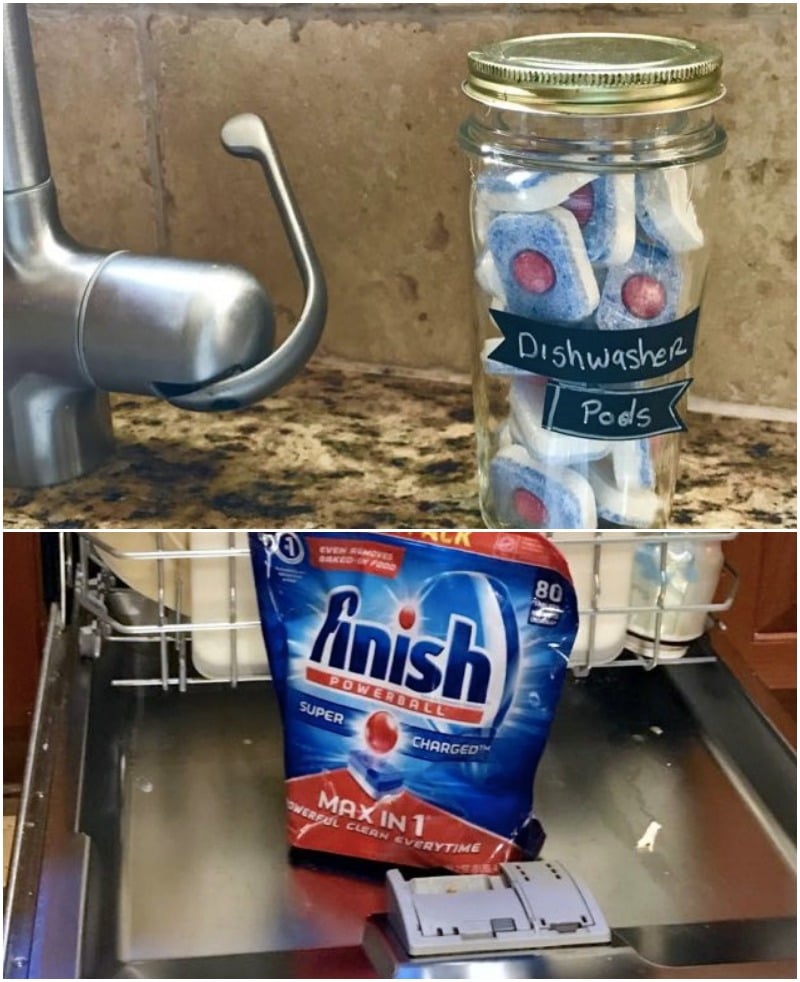 If you already have pods, here's a little tip. Keep a few out of the cupboard in an easily accessible place (such as the windowsill) so that you don't need to go spelunking every time you need one.
Homemade hand sanitizer
If you've been out looking for bottles of hand sanitizer lately, you know the struggle. We can't blame anyone who's been hoarding them (well…I guess we can a little bit), but that doesn't help those of us who are missing some.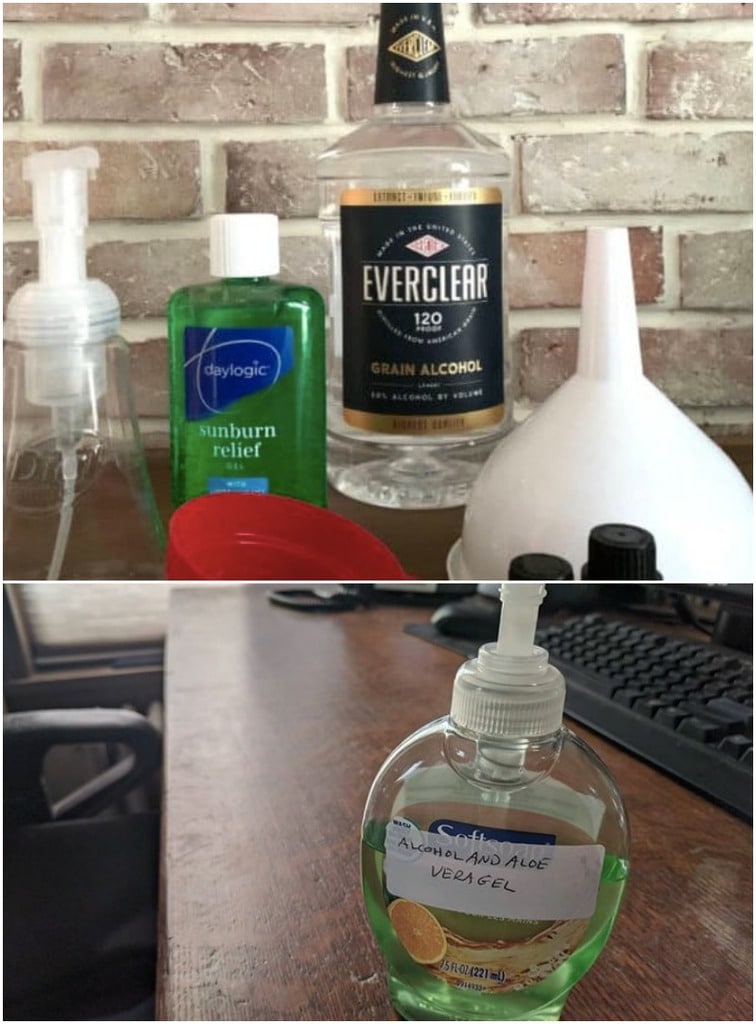 If you're in desperate need and don't want to spend every waking hour in the store waiting for them to restock, you can actually make your own! Get a bottle of everclear alongside some aloe juice and mix the two. You can use it just like you would hand sanitizer.
A handy reminder
If you're the type of person who easily forgets things, life can end up being pretty irritating. What's even worse is when you are proactive enough to write down a list of things to do, and then you forget to hold onto the list.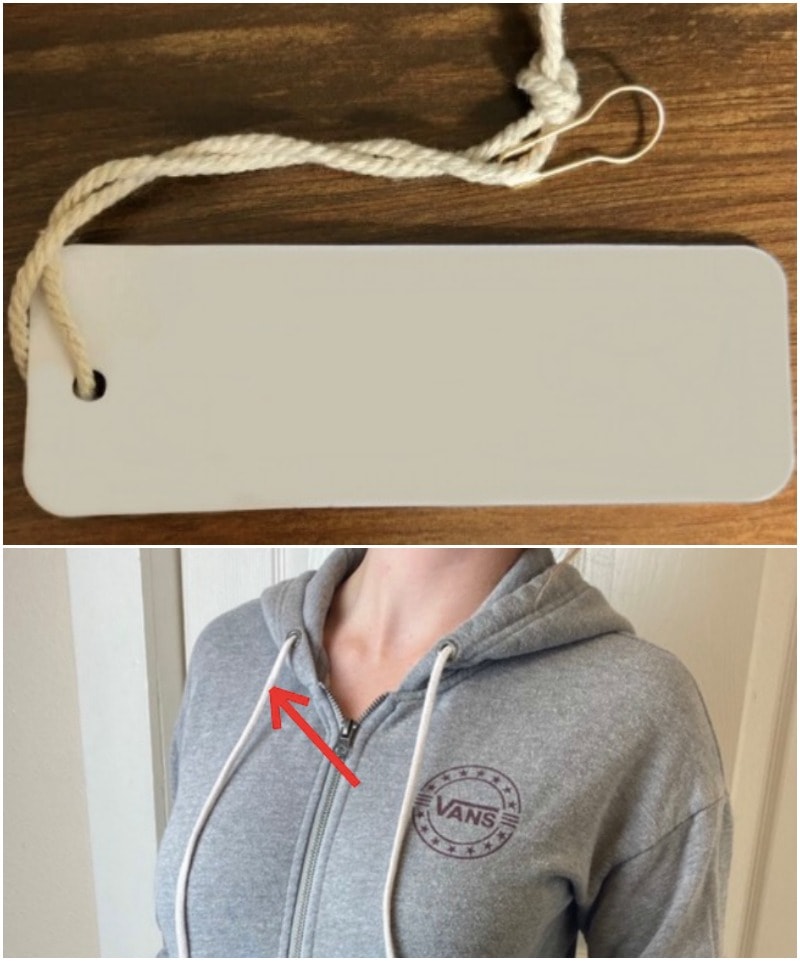 Yikes. If you're just chilling around home and need to remember certain things, here's a silly little trick. Write whatever it is down on a piece of paper and tie that paper to your hoodie strings. You definitely won't forget it if it's dangling from your neck!
A life saving tin foil trick
Tin foil is a great way to keep food fresh when you have some leftovers after dinner, but the packaging leaves a bit to be desired. If you've ever spent time getting lunch ready for your kids, you know how annoying it is when the whole roll itself randomly falls out of the box and rolls around the ground like a hard, silvery worm.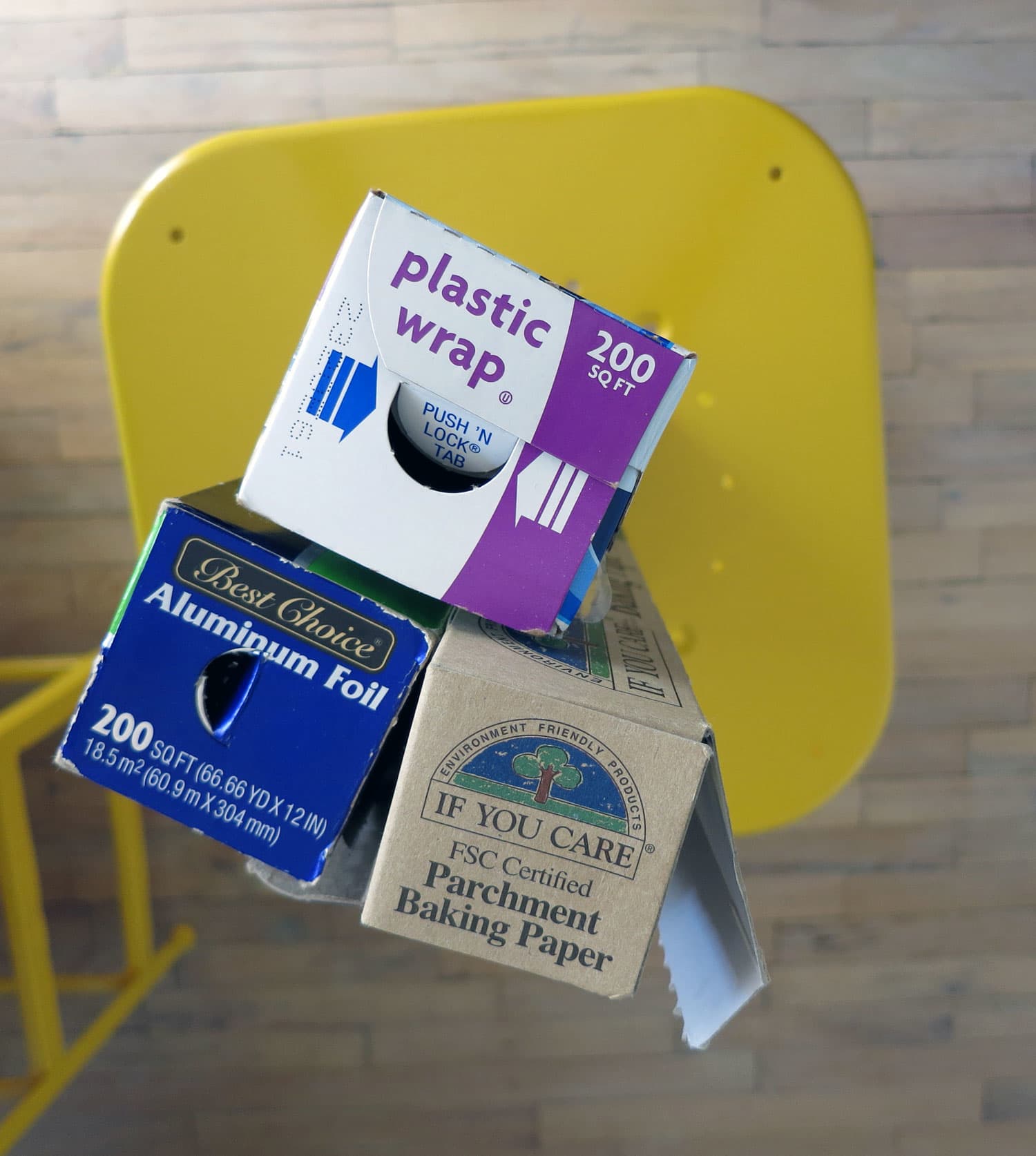 Creepy…. Anyway, there's an easy solution. Just push in the tabs on the side and you won't need to spend time chasing after it ever again.
Get some scissors for herbs
Having the right tool for the job is one of the best ways to cut down on the time you spend doing pretty much any chore. This is especially true of the little, annoying task that is chopping up herbs.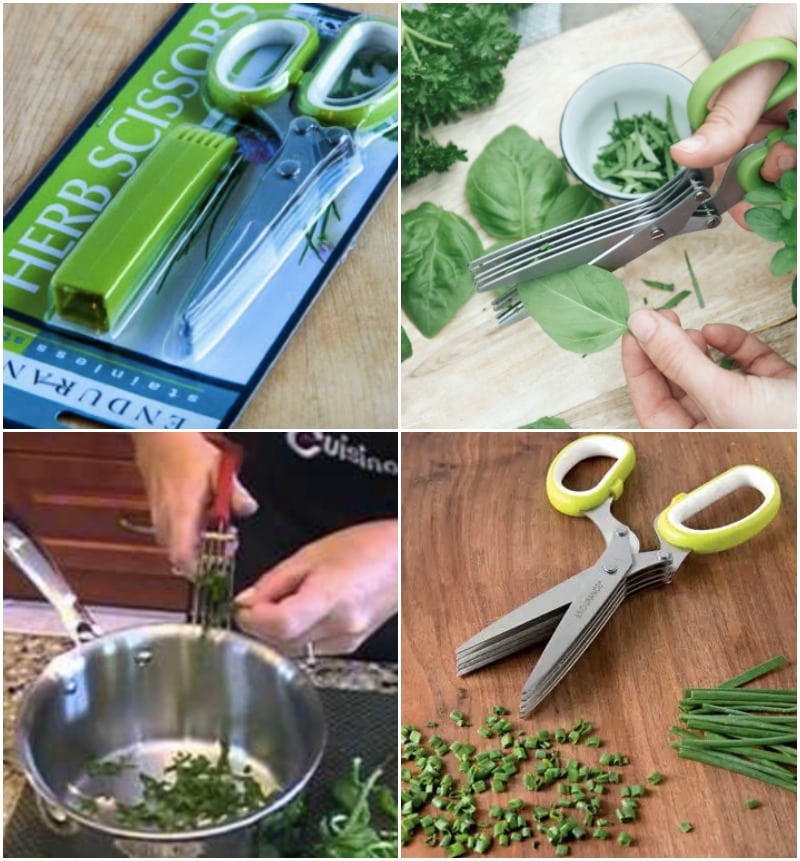 Getting thyme or rosemary sliced and diced into the exact right size can be a tough job, and a big, unwieldy knife just isn't meant for it. A pair of herb scissors will help you out nicely. They have three blades and crush up your food in the perfect way.
Don't get caught by captcha
Seasoned Internet users are bound to be very familiar with the "I'm not a robot" captchas. You have to click the little box, and then you're treated to like a hundred different tiny boxes and you can choose which ones have bridges in them or not.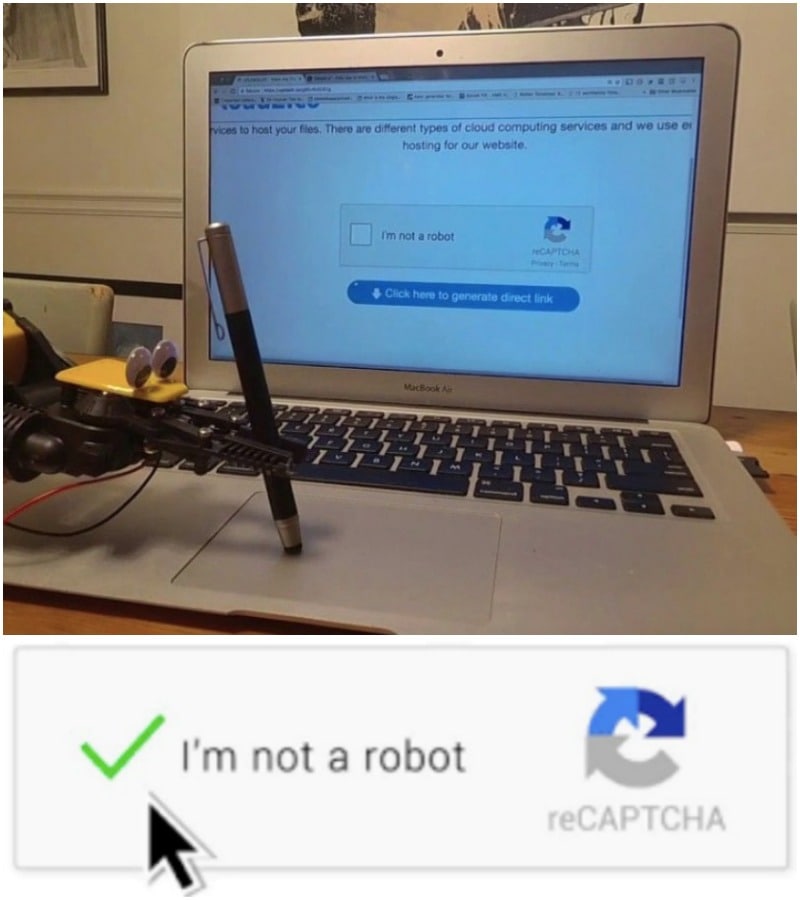 The problem is, each box is about 10 pixels tall, so it's impossible to tell. If you'd rather just skip this step and get to the site, here's a nice trick: just click and hold on that checkbox next to "I'm not a robot."
Label the jar
There's nothing worse than mixing up your spices. Say you have a recipe that calls for salt, so you reach into your cupboard and grab a container filled with white powder. Later, once you bite into your hard-earned dish, you realize you used the sugar. Oops.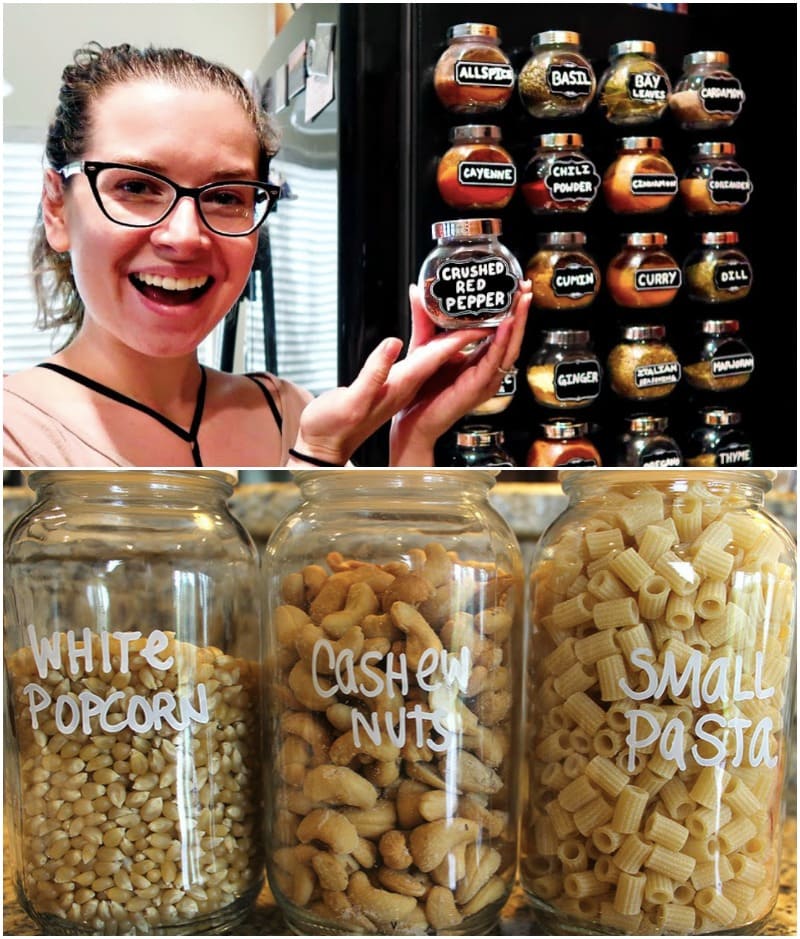 There's a pretty nifty way to easily get around this. Toss a simple label on the jars in your cupboard. This works way better than putting it on the lids, as those can get mixed up.
Organize your cards
This hack doesn't work that well if you have a wallet, but it can definitely save you some time in the supermarket if you carry a purse or any other bag.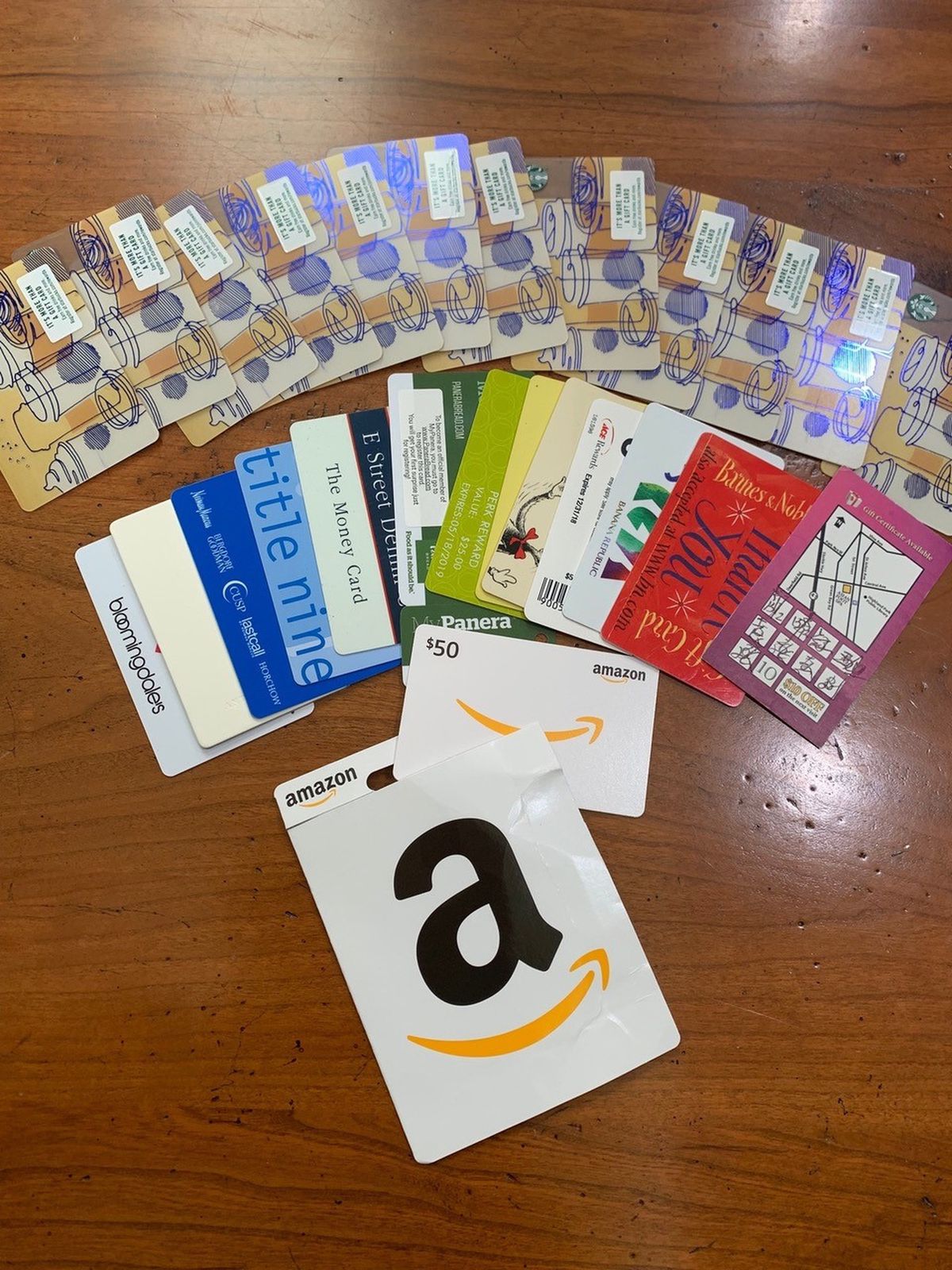 If you have a ton of different credit cards, gift cards, IDs and whatever else in your bag, try organizing them. All you need is a key ring and a hole punch. Punch through the corner of all of your cards and then loop them through the ring, keeping all the different kinds together.
Opening a jar
Everyone on the planet knows how impossible opening a jar can be. That new, fresh seal can feel impossible to break, and what's the point of even having something in a jar if you can't get inside of it?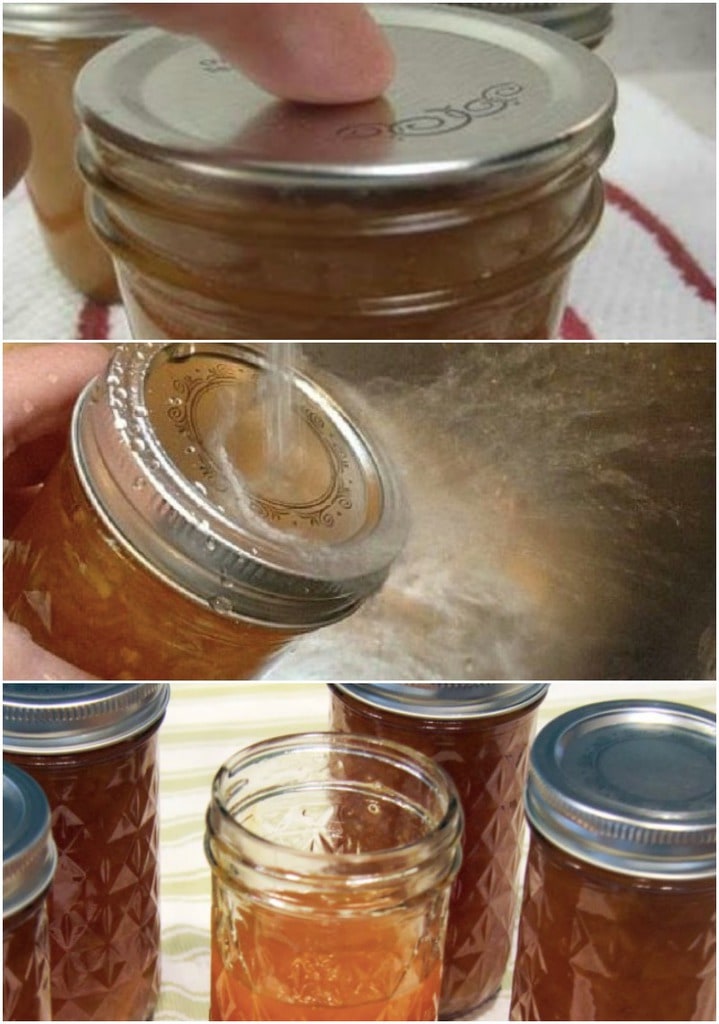 Luckily, there's an easy way to loosen up that lid and get to your goodies. All you need to do is run some hot water from your sink and hold the jar underneath the water. This'll cause the lid to expand, and you should be good to go after 30 seconds.
Use a dry erase marker on your fridge
This might seem a little weird at first, but hear us out. Dry erase markers work perfectly on a lot of different fridges, and yes, they erase just fine. You can use them to keep track of what foods you have and what foods you need in a really simple way.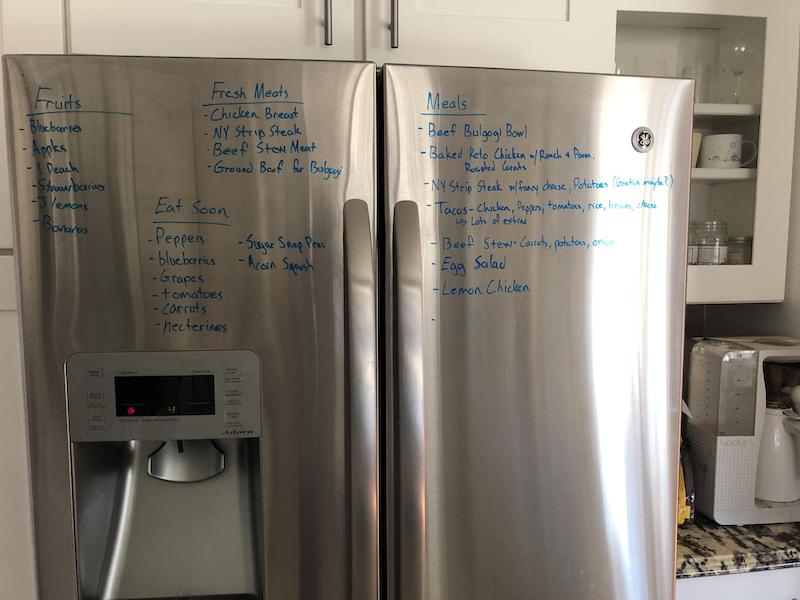 Whenever you finish up something in the refrigerator, simply erase the word from the outside (or, alternatively, write it down as part of an ongoing shopping list). This'll make it way easier to know what to buy next time.
An easy way to keep track of bobby pins
One Reddit user found a super cool little trick that'll help you keep track of your bobby pins. Those tiny things are so easy to lose that a life hack like this is definitely welcome. All you need to do is place them right on the end of the paper towel holder.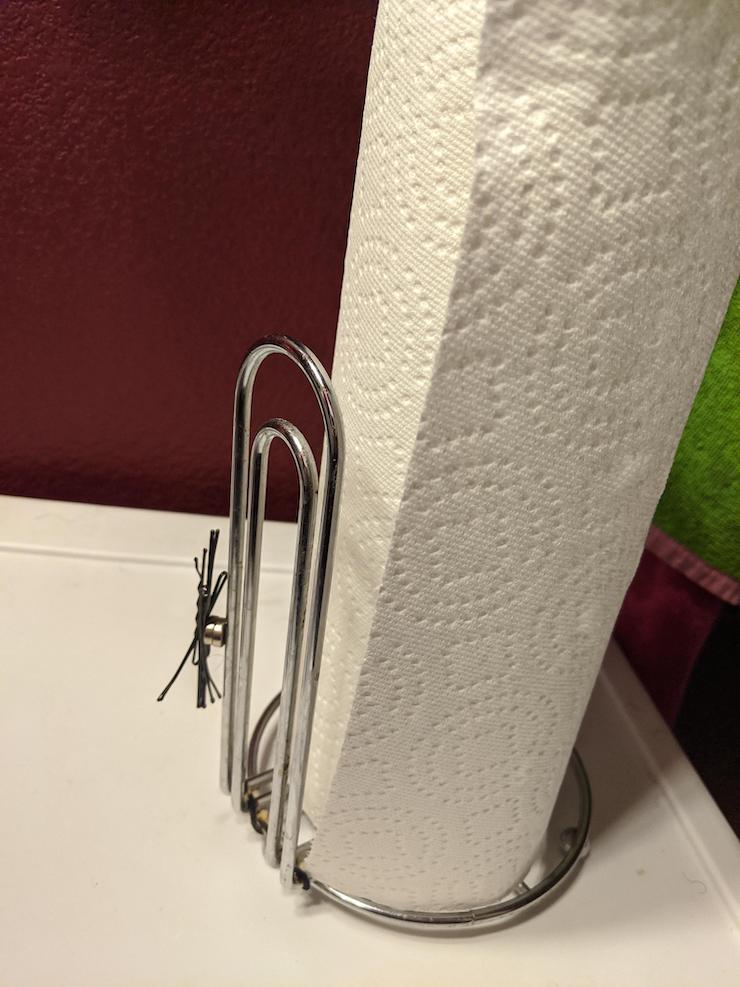 There's a perfect spot for them, and you'll never be able to forget where they are once you make a habit of them. This is definitely the type of thing that pays dividends over time.
Clean those dried up spills and stains
It's the sad fate of the stove top that it will eventually be completely covered in nasty little stains and other crusts. While they don't seem like a big deal when they happen, stove spills can end up drying out over time and becoming really hard to get off.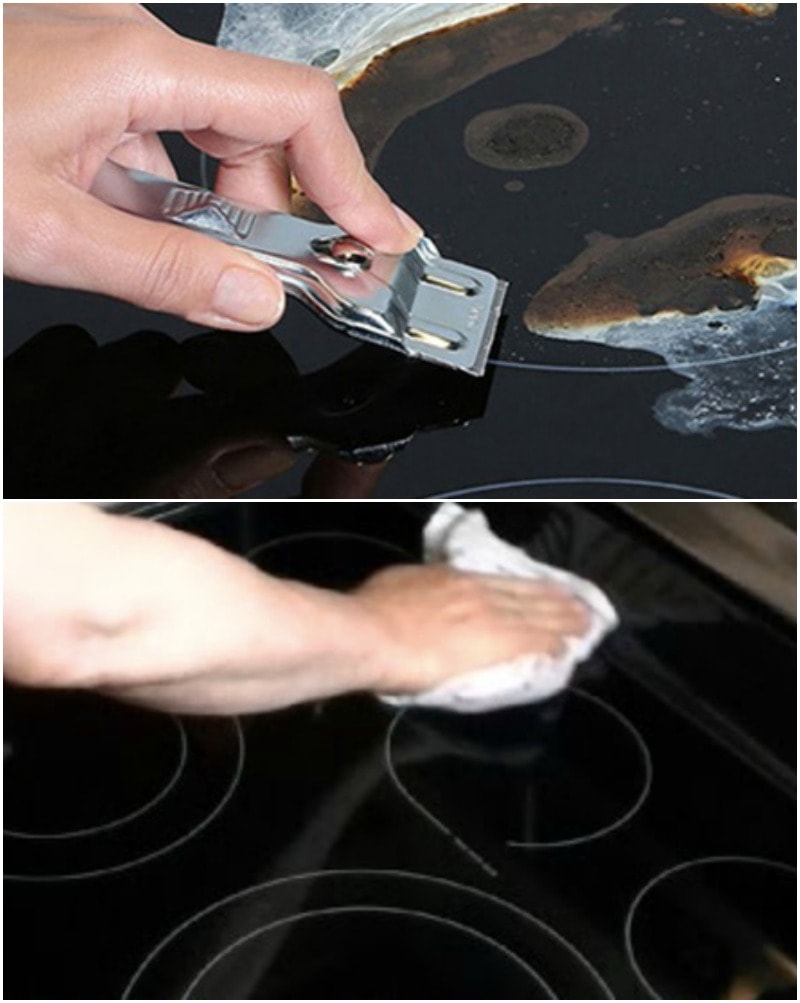 Here's an easy method that'll help save you some scrubbing effort. Keep a razor blade somewhere in your kitchen, preferably in an obvious container. Then, use it to scrape off the spills. It's simple, but it works so well.
Make easier to peel hard-boiled eggs
Hard-boiled eggs are an excellent little snack. They're tasty, easy and full of protein. What's not to love? Well, the peeling process can be pretty annoying, we're not gonna lie.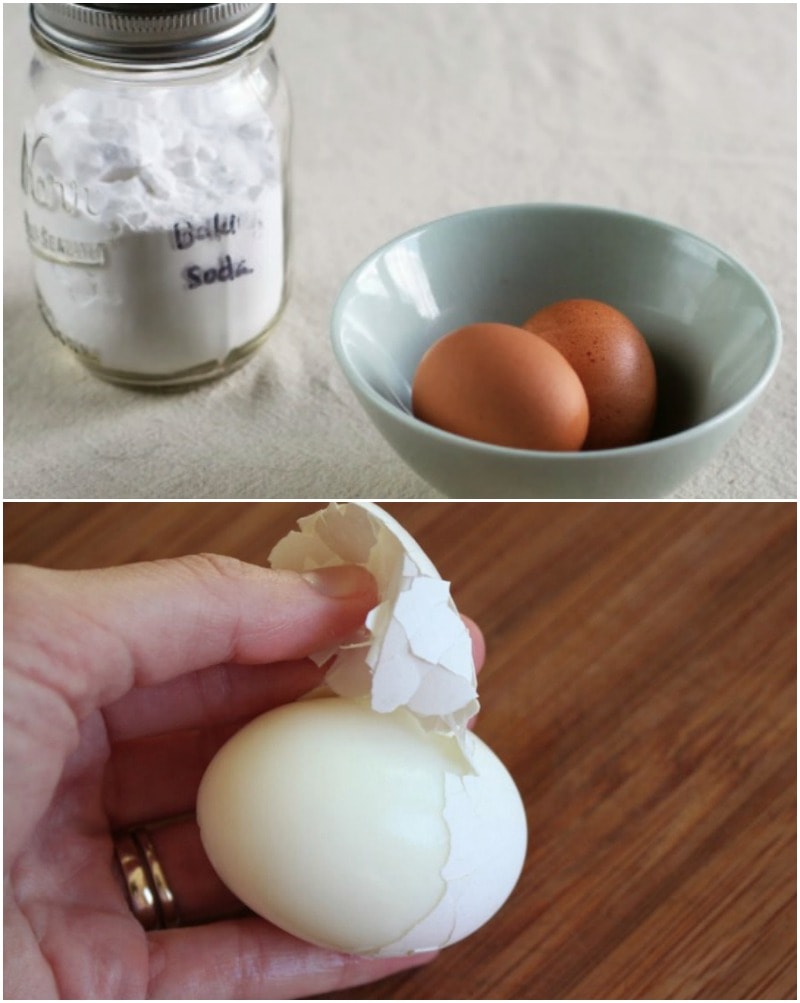 To help your next batch of eggs be a little bit easier on your fingers, just add a teaspoon of baking soda into the water when you boil them. It won't make them taste any different, but it will make the shell come off so much easier.
Ditch the ruler
Hand sewing is a really fun hobby to pick up, and it can be really useful, as well. You don't need to shell out a ton of money for a sewing machine, and you can quickly fix up any rips in your jeans, any hems you need done, or any other craft projects you might have laying around.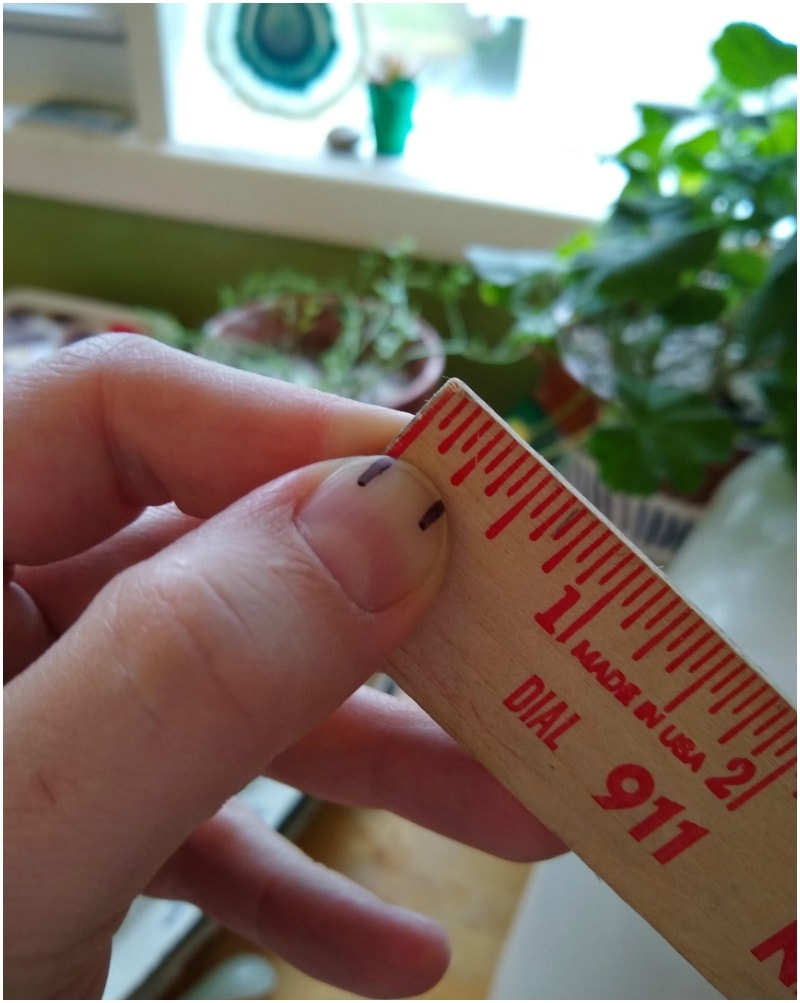 One annoying, time-consuming aspect of it, though, is having to continually refer to a ruler for a small measurement. This Reddit user found a clever way around this by using their fingernail.
Another jar trick
There's a ton of life hacks out there for opening jars, and it makes sense. It's one of the most common (and exhausting) problems that we might encounter while just hanging around our own homes.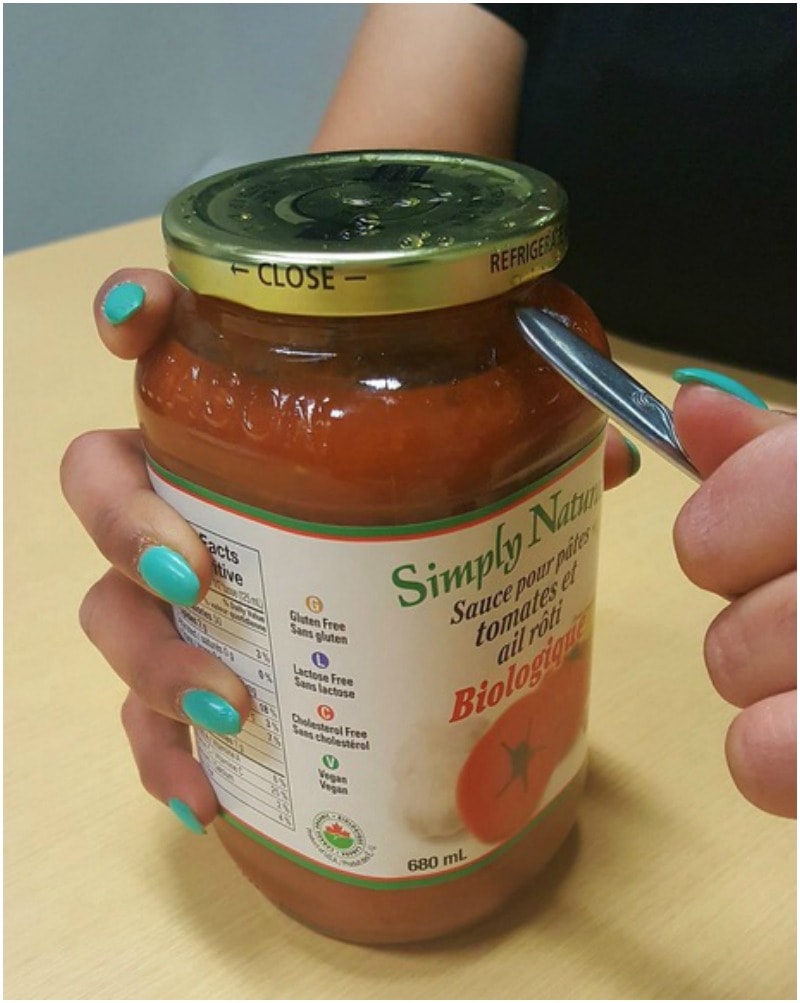 This time, we don't need any hot water. Instead, all you need is a spoon. Yeah, any spoon. You're gonna want to wedge the spoon between the lid and jar and use it as a lever to pry that lid right off. It's a great solution if your hand just isn't doing the trick.
Don't cry over a cracked egg
Cracking an egg, as simple as it sounds, is actually quite the art form. Doing it without any mess ups is tricky. You might get some of the egg on the surface you're cracking it on, or, even worse, you might get egg shell in your dish. Yuck!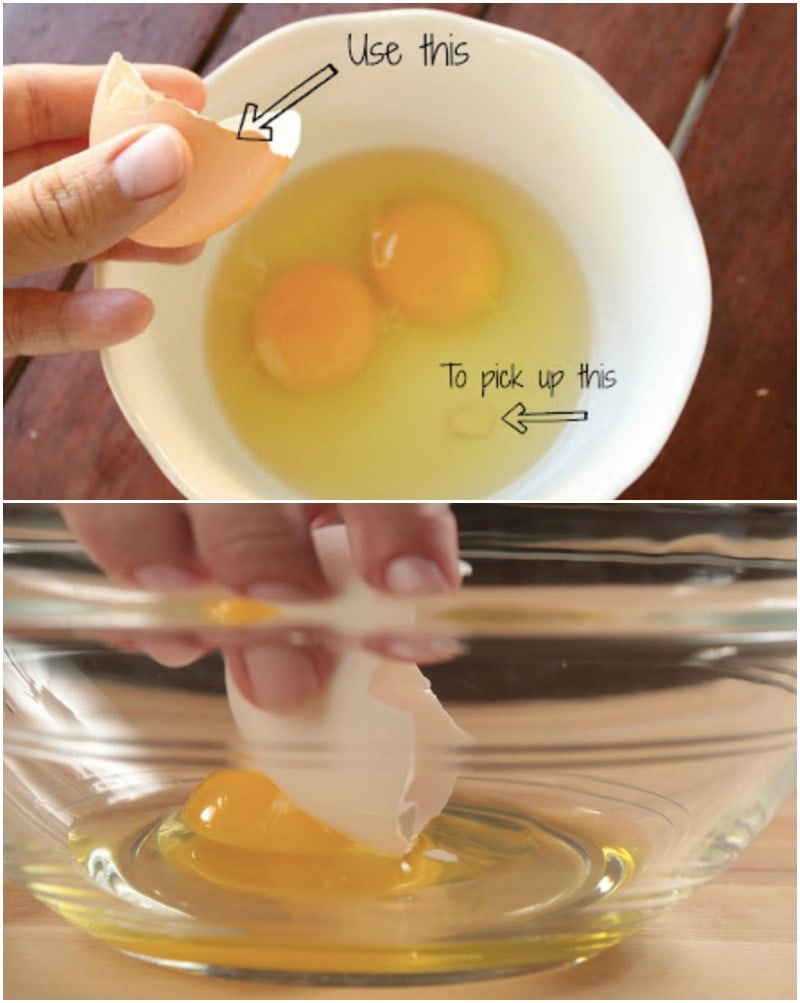 That'll add a not-so nice crunch, and it's nearly impossible to get out. Here, let us save you some effort. Simply take half the egg shell that's been cracked and use it to scoop it up. It works like a charm!
Curb that sweet tooth
This one's a little niche, and is more tooth saving than time saving, but it's still a really good hack. If you're someone who loves to eat some candy while at home surfing the web, first of all, we sympathize.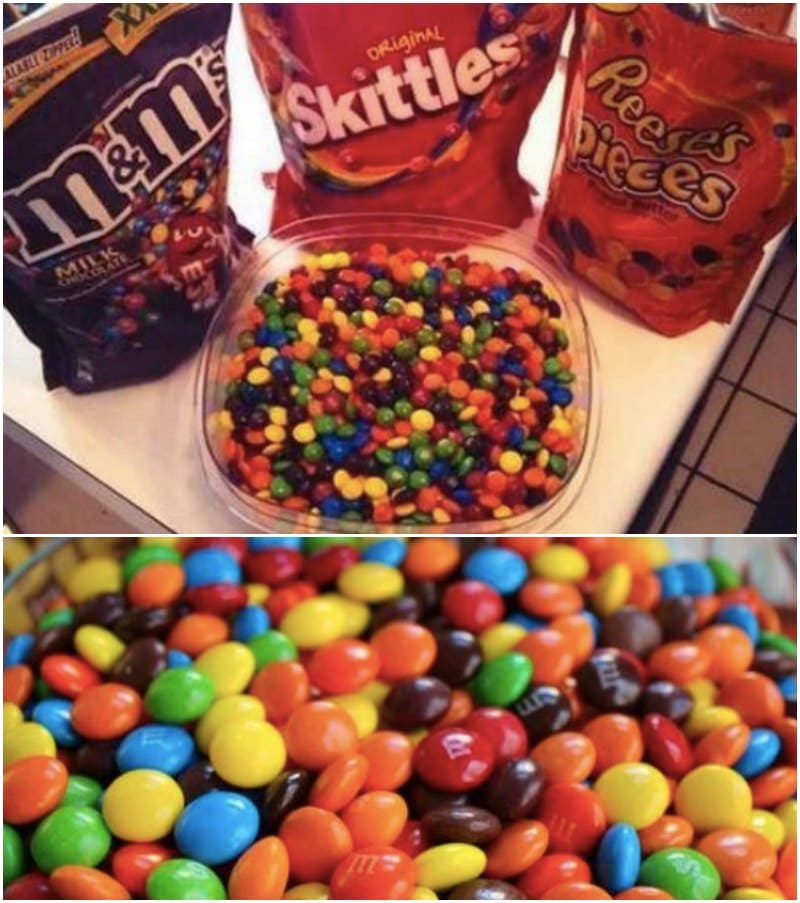 Second of all, there's an easy way to make sure you slow down your snacking. Simply mix in two different, disparate candies into one bowl. Think M&Ms and Skittles, or Sour Patch Kids and Red Hots. It'll basically force you to slow your roll and take the candies one at a time.
Ice cubes for lemonade
Summer's still a ways away right now, but that's no reason why we can't start preparing for it, right? This life hack helps address a problem that many of us know well. When we have a big pitcher of lemonade on a hot day, we need ice to keep it cold.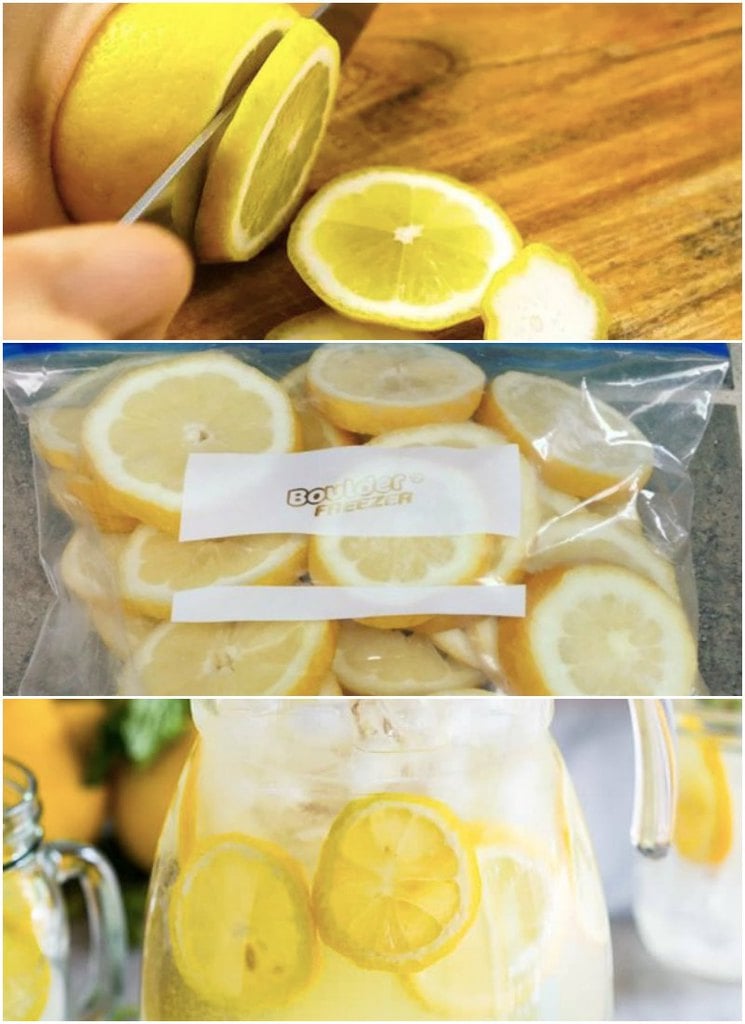 If it's hot, ice melts, and ice melting in lemonade equals watery lemonade. Not the best. Instead, freeze some lemon or other citrus rinds and use them as the ice cubes. It'll keep the flavor for way longer.
Getting rid of stubborn sweat stains
Sweat stains in our favorite white clothes are pretty inevitable, but that doesn't change how undesirable they are. Pit stains on a crisp white shirt can pretty much ruin it. Still, don't give up!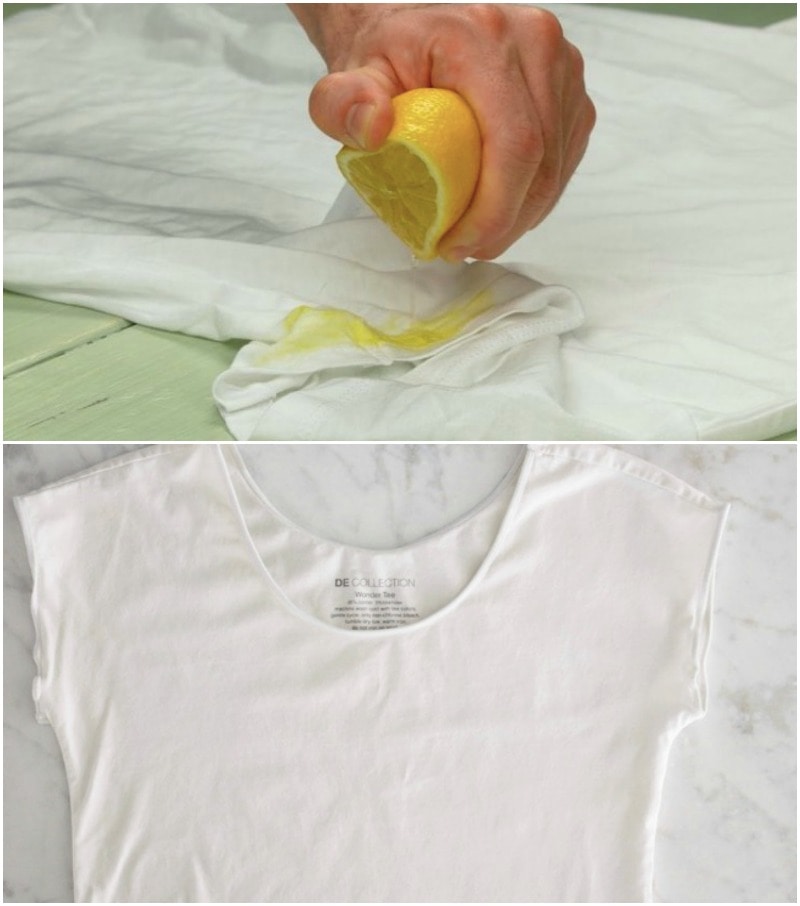 Even if repeated wash cycles aren't doing the trick, here's a simple way to deal with those nasty stains. Simply mix up equal parts of water and lemon juice, then rub that onto the stains. Hand wash the garment, and it should be good as new. Don't ask us about the science behind it, though….
Making one big bag out of two
Ziploc bags are something we take for granted. We usually have them in our kitchen and don't even think twice about the convenience they offer us, but the second we run out, we feel it.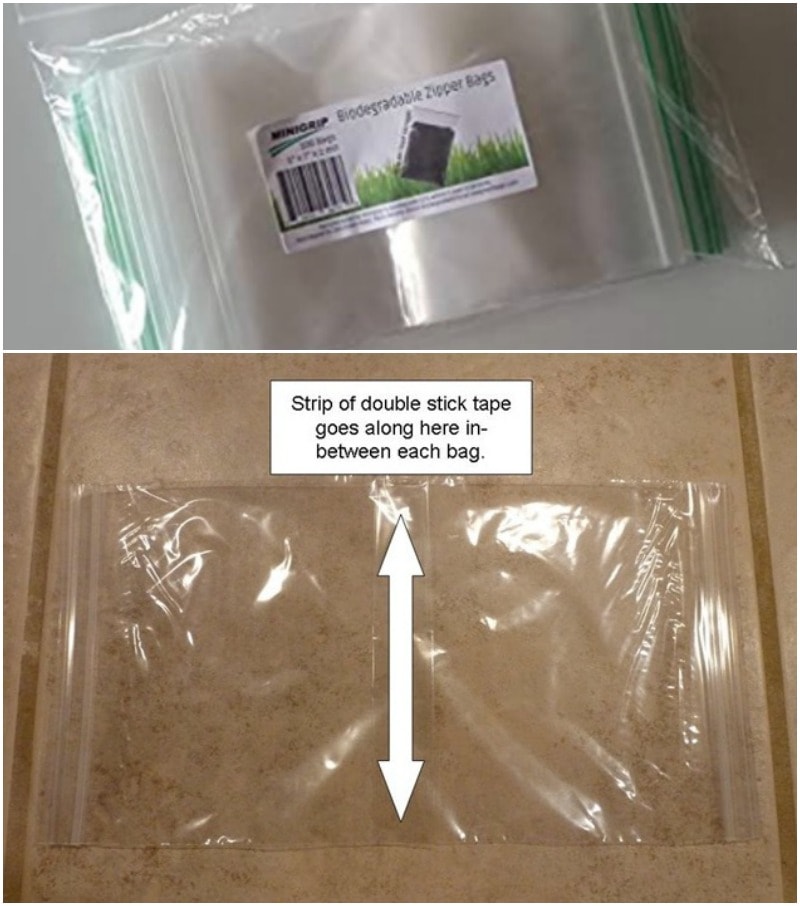 Whenever you stock up on them, it's wise to have multiple different sizes for different occasions. Still, we'll give you a pass if you only have one size. Mainly because you can actually connect them to make one big one. Flip one inside out and put it with the other one and voila!
All the ice you could ever want
Modern refrigerators are pretty amazing. They keep our food cold or frozen for us, let our leftovers last for longer, and are a trusted friend at 2 in the morning. Sometimes, though, it's easy to blame them for not having enough ice.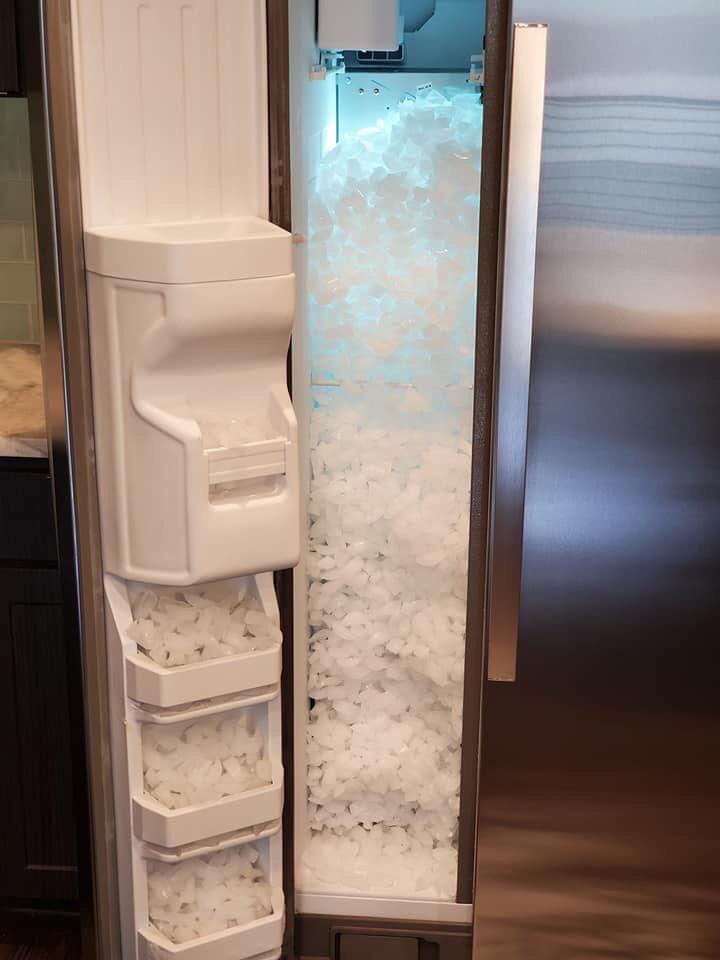 If you're someone who uses a lot of ice for whatever reason, here's an easy way to have way more than you could ever use. Just remove the ice tray and the fridge should keep producing. It seems too good to be true, but the picture doesn't lie!
Use duct tape to open a jar
Look, there's a lot of jar hacks, okay? Don't blame us, blame whoever invented impossible to open jars. Anyway, here's a nice way to get your jar open using just some duct tape.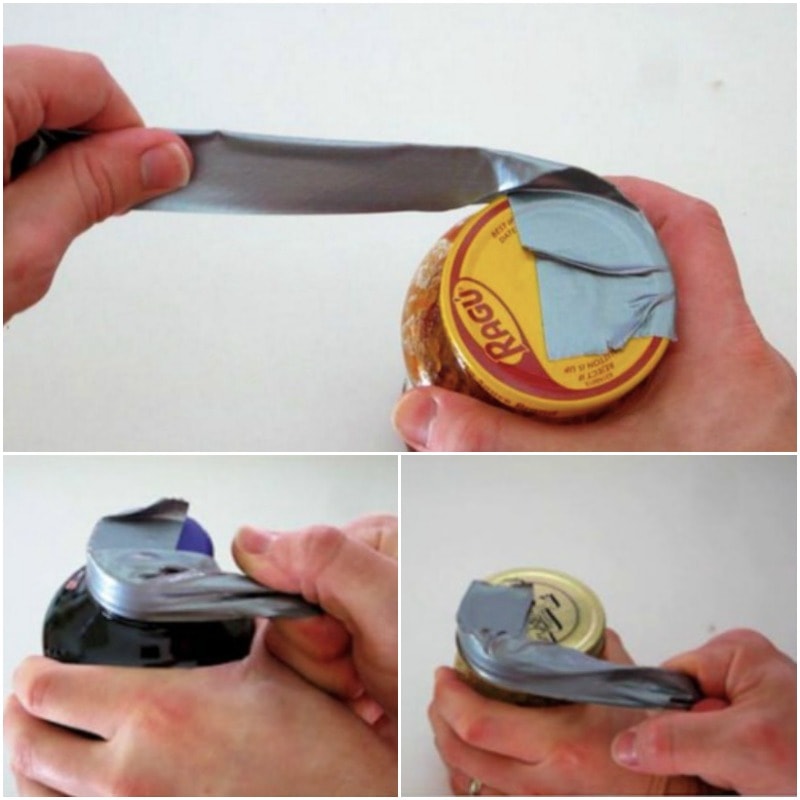 Wrap the tape about a third of the way around the lid, fold down the tape so that it is covering the lid. It may need multiple layers, but once you have it right, a quick pull will dislodge the top of the jar without hardly any effort on your part. You'll be the MacGyver of jars.
Muffin tins for condiments
We all love the casual, easy-going atmosphere of a barbecue, but setting them up and keeping track of all the fixings can eat up valuable time that you could be spending with your guests.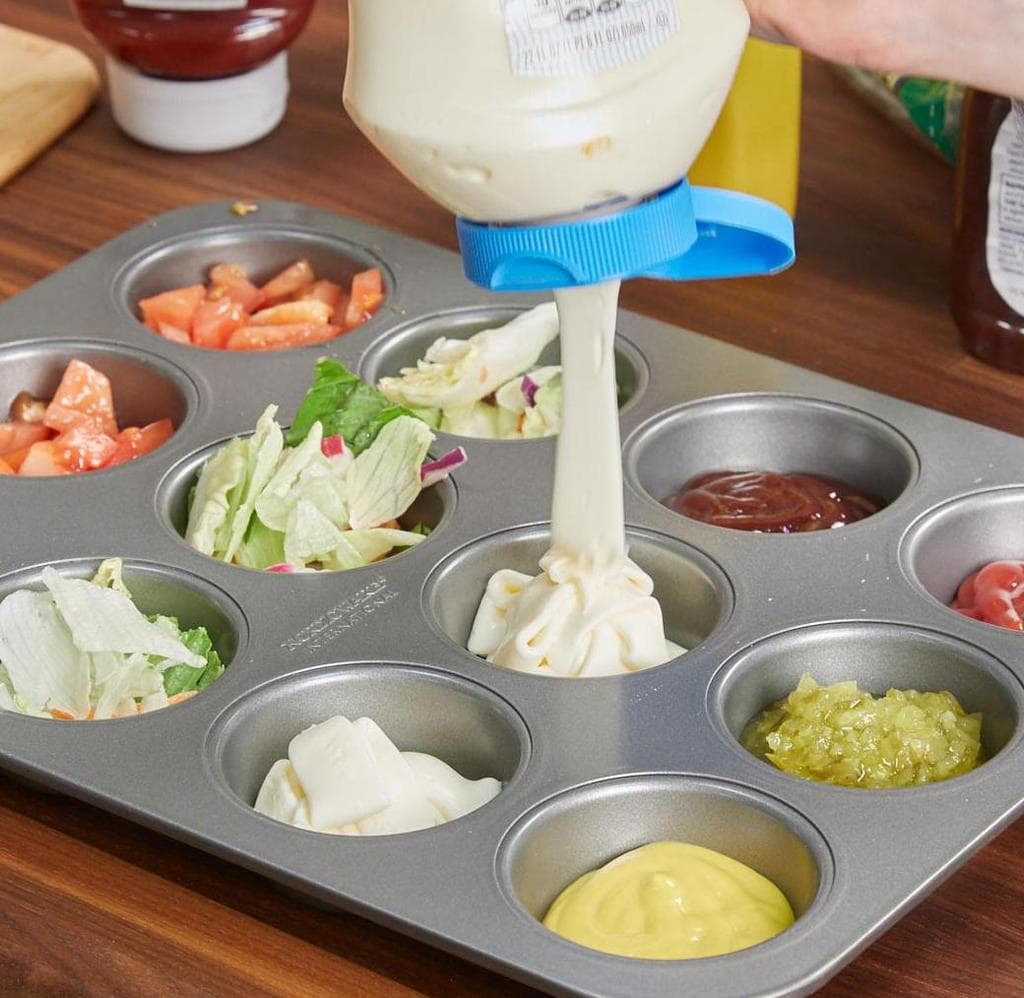 While we can't make everything go smoothly at your next event, we can definitely help you organize your condiments and fixings. As you can see, putting everything into a muffin tin makes things so much neater for you, while letting your guests know exactly what they're getting.
Identify keys with nail polish
Most of us have at least half a dozen keys on our keyring, and half of them look exactly alike. But here's a very simple way to make sure you never waste time trying one key after another.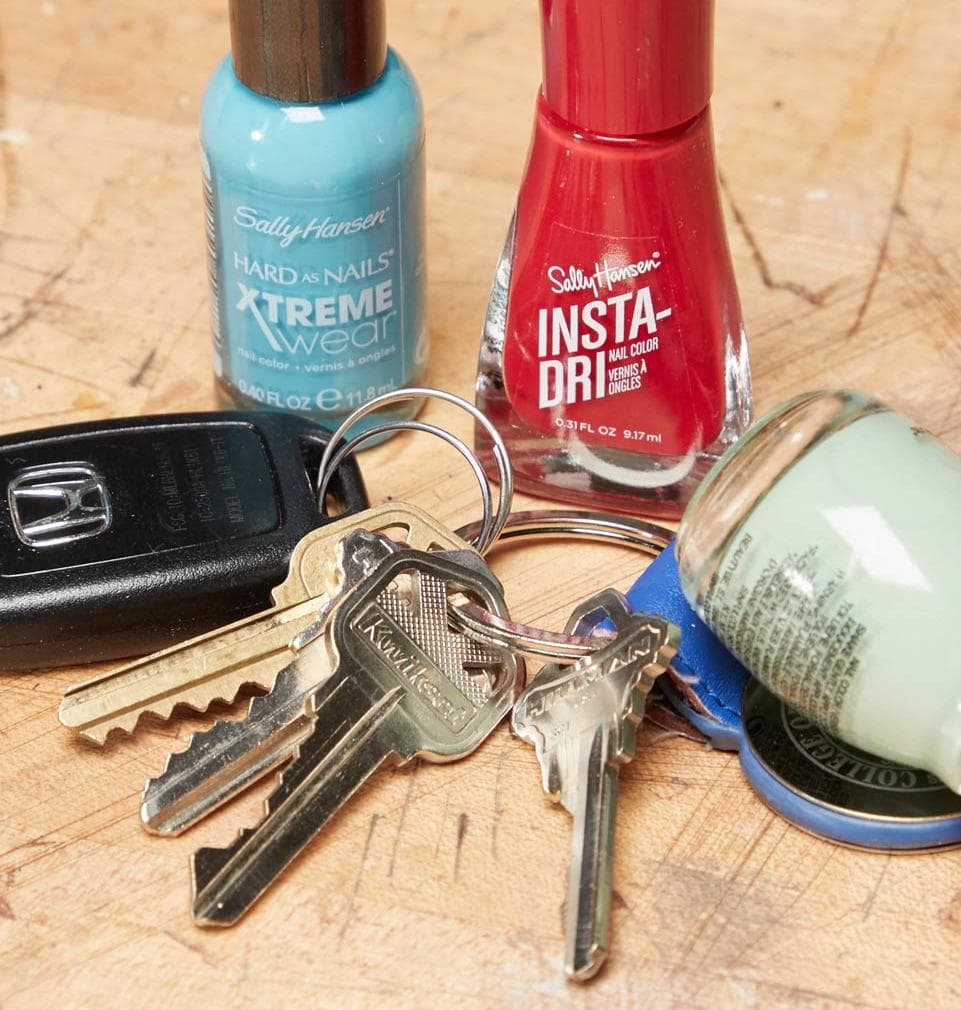 Just buy several bottles of the cheapest nail polish you can find, and paint the tops of your keys a different color. This method is especially effective if you match the color of the polish to the door or doorknob, like a shade of blue polish for a blue door.
Frozen grapes as ice cubes
One ice cube hack just isn't enough – not when there are so many other fruits to choose from. Now, we've seen some pretty cool frozen fruit cubes made from diced strawberries, kiwis, etc.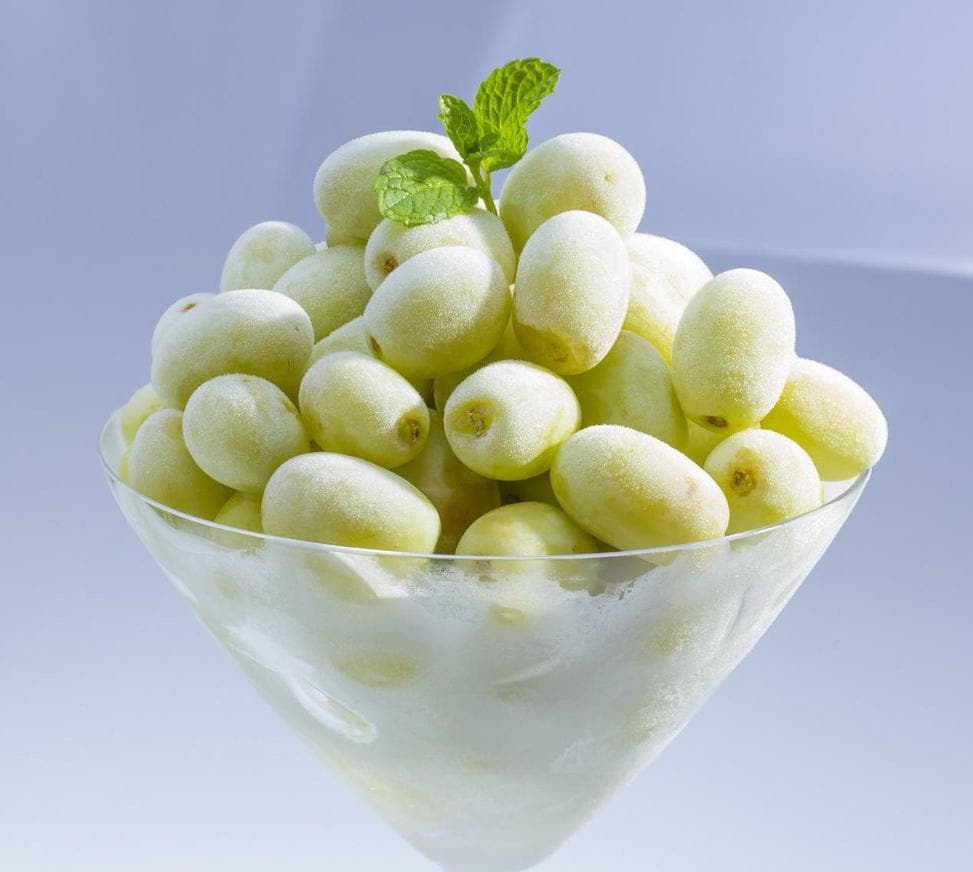 But why spend time chopping fruit when you can simply freeze a bunch of grapes? Just put these out in a bowl at your next gathering, and let your guests enjoy their cold, non-watered down drinks. The grapes, by the way, make a refreshing snack once you're done with your beverage.
Organize cables with binder clips
Keeping our work desks organized can seem like a losing battle, especially when you're dealing with a bunch of cable and adapters, all plugged into the same outlet. It can be hard to tell which cords go with what device, especially when they're the same color.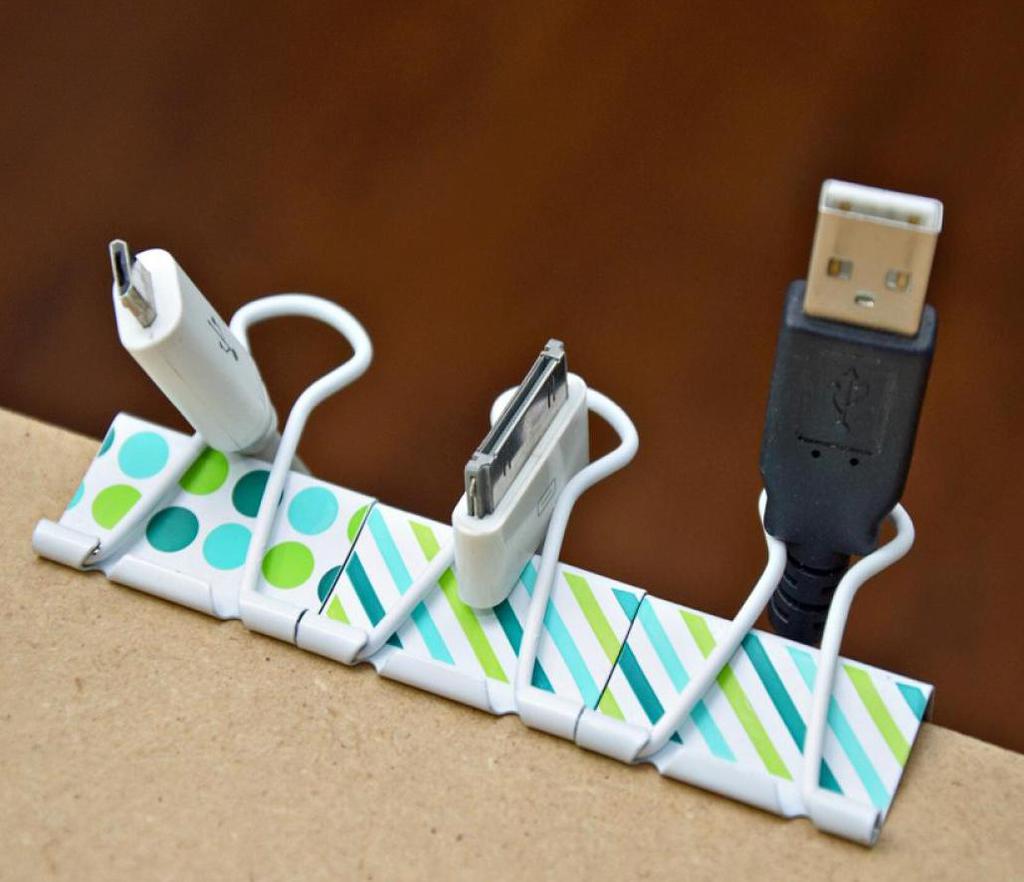 Instead of leaving these on the ground, use binder clips to keep them in full view at all times. To make things as efficient as possible, use a permanent marker to label the clips with words like "phone" and "tablet."
A reusable to-do list
This one isn't the best for grocery lists, but it works awesome for things like chore lists or anything else that you will be using multiple times with the exact same items on the list.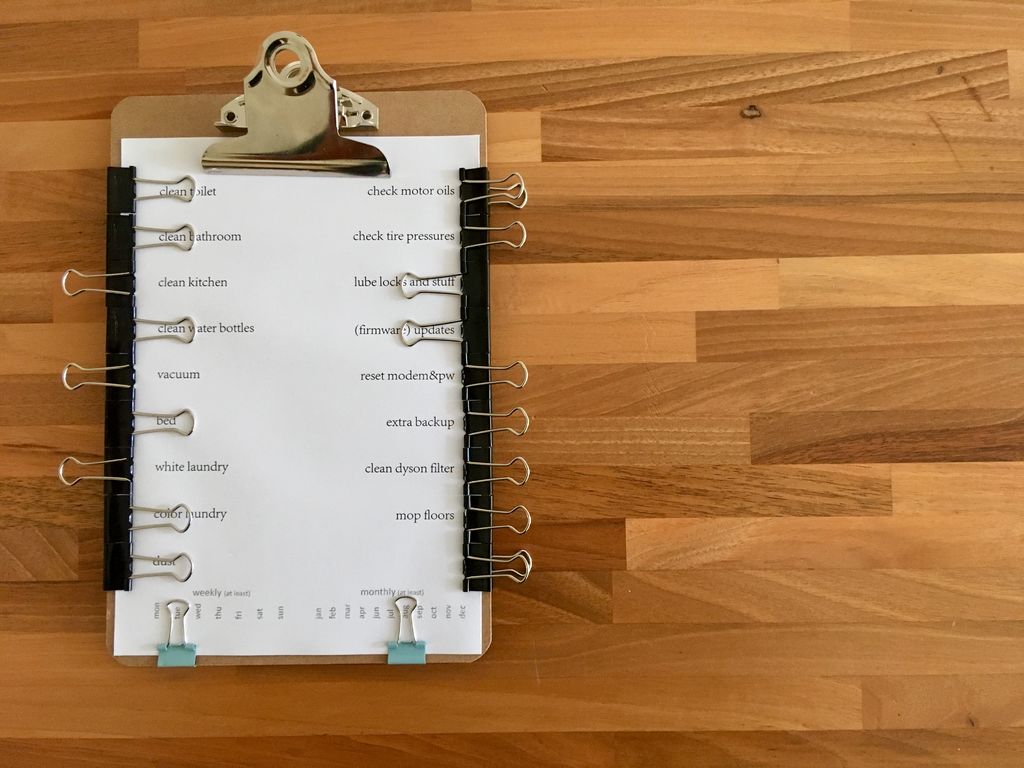 Merely draw up a list with items on both sides of it, then put it on a clipboard. Next, line up binder clips with each item. Whenever you want to check off an item, flip the binder clip so the metal part covers the part of the list you just completed.
An easy way to wash your pooch
Bath time for dogs is not always the best time. Sure, you'll love it once they're all squeaky clean, but those darn hounds don't really like being clean in the first place. Plus, for a lot of them, the water itself freaks them out.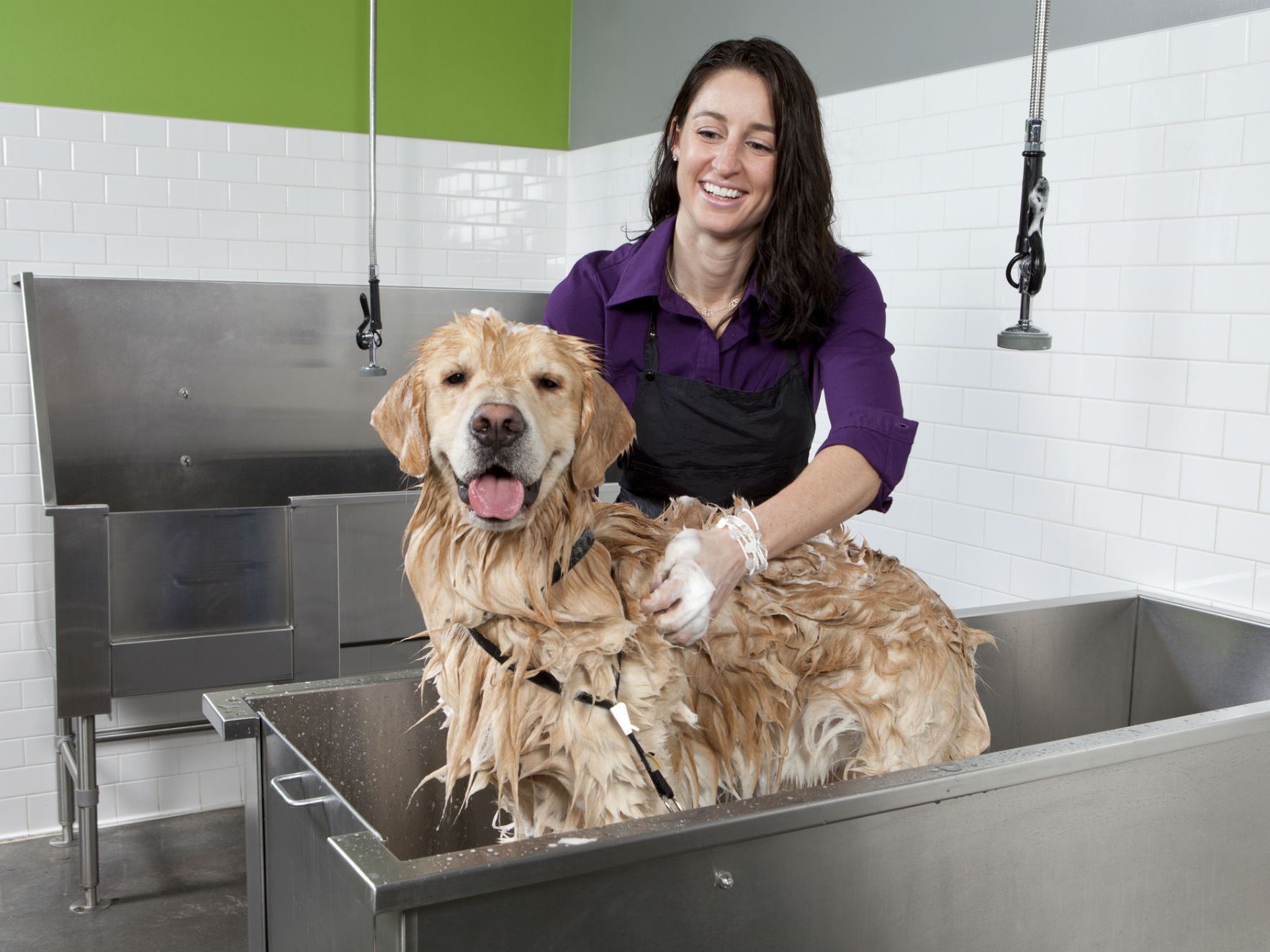 If you have a dog that gets squeamish for shower time, try smearing a little bit of peanut butter on the bathroom wall. They'll be too distracted with licking it up to even notice that they're being cleaned.
Plastic bag storage
It's pretty natural to want to store your plastic bags from shopping at the grocery store. It feels so wasteful to just toss them, but things can start to get a little cluttered once you hit bag #1000. Here's a nice way to store them.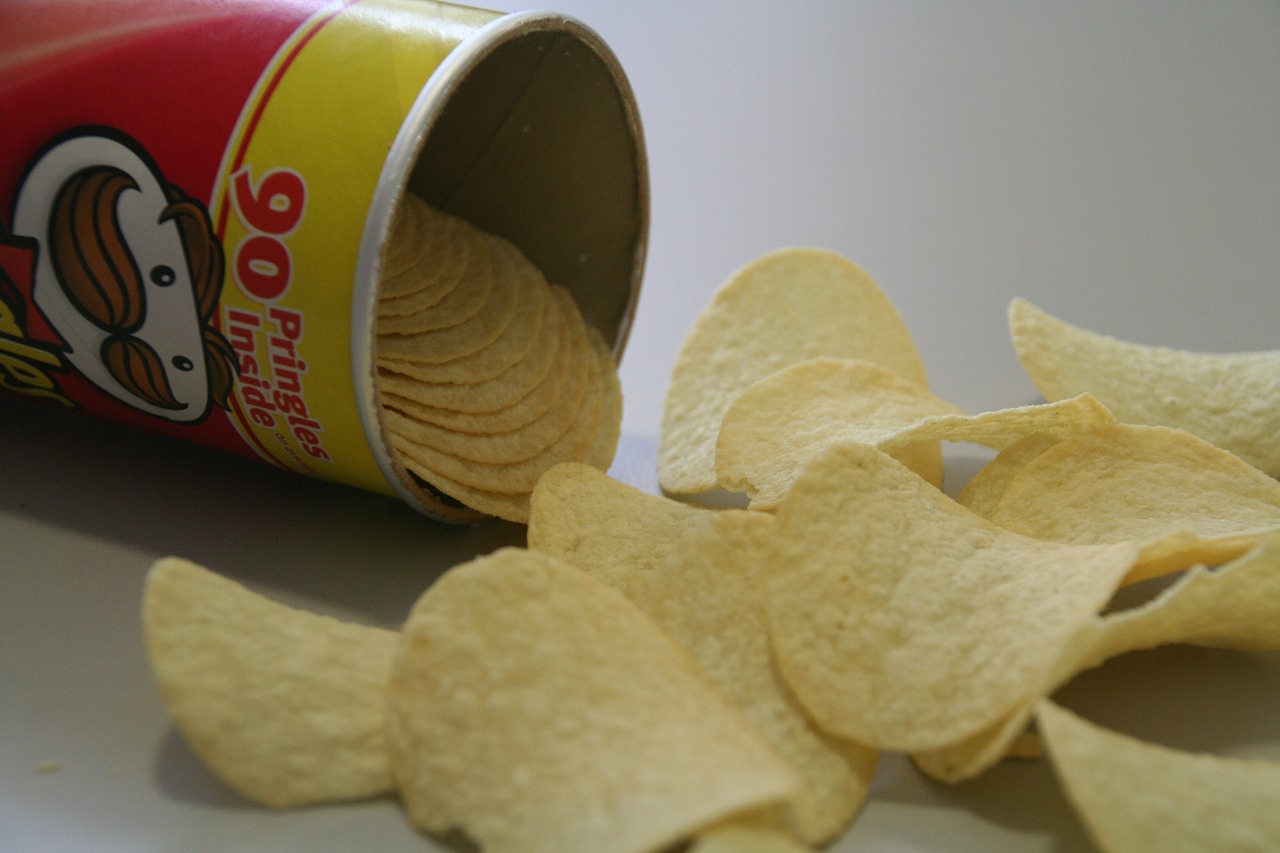 Take an old Pringles can and stuff all your bags inside of it. They compress a ton, and you'll fit way more in there than you thought. Then, toss the can in a drawer and you'll have way more storage space!
Rubber bands on a jar
Okay, last jar hack, we promise. Here's the skinny on this one. One of the reasons jars are really hard to open is because your hand will be slipping as you try to grip it, and even just a little slippage will make it way harder to open.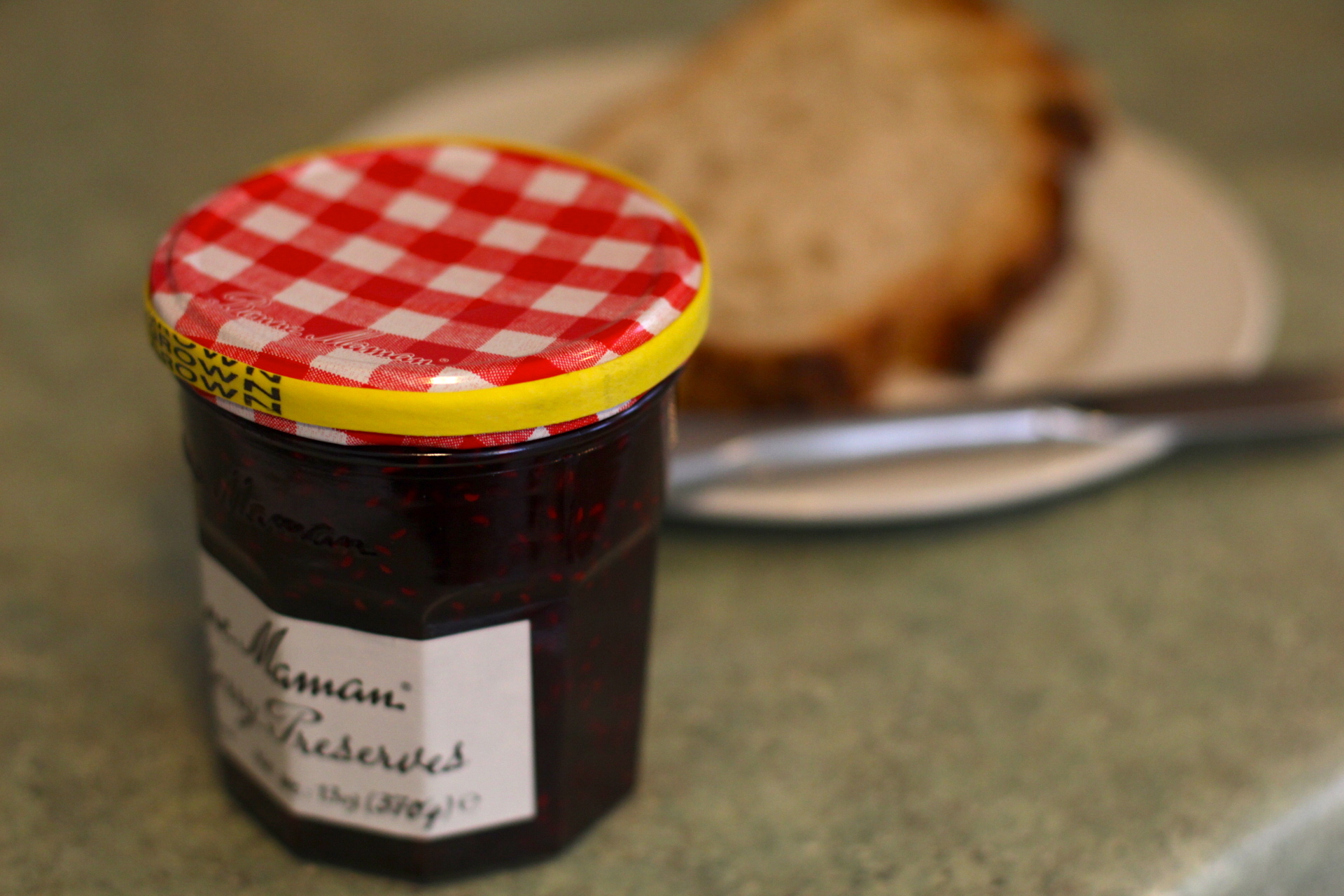 To prevent this, take two rubber bands. One goes around the lid and the other on the jar itself, spaced apart for your hand to touch both. Then, twist the lid right off. The bands create just enough friction to pop it off.
The best use for the selfie camera
It doesn't take a computer whiz to know that plugging things into the back of your machine can be a super annoying task. Often, our computers are really close to the wall, and plugging anything into the back of it requires you to move a ton of stuff.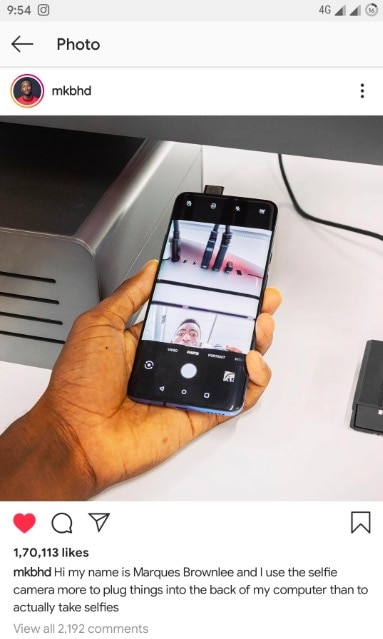 Instead, use your phone's selfie cam like a little mirror. You'll be able to see up at what you're doing rather than just guessing. And before you ask, yes, it works great for plugging cords into TVs, too!
A plastic bag dispenser
There's a lot of good methods out there for dealing with extra plastic bags, and this is one of the best, as it makes them super easy to access. You'll need to hold onto your next tissue box once you're done blowing your nose.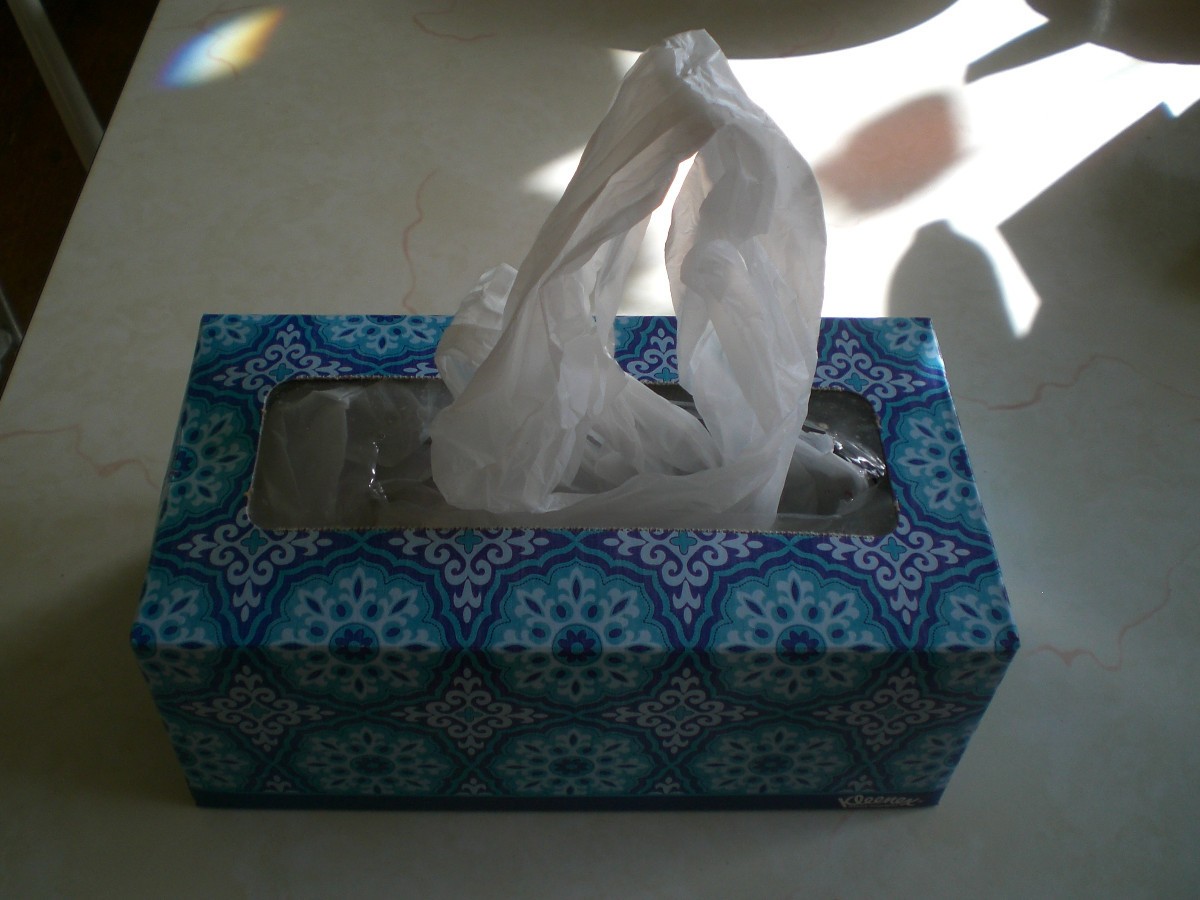 Next, place all the bags inside of the box, and feed them through the opening like tissues. You'll then be able to just pull them out whenever you need one. It's super convenient, and you can keep it by the door for whenever you have to run to the store.
Clean out your old pots and pans
If you've been using the same cookware for a long time, odds are that it's gotten a little bit, shall we say…gross. Yeah, that feels right. All the black crust at the bottom is natural, but still not quite advisable.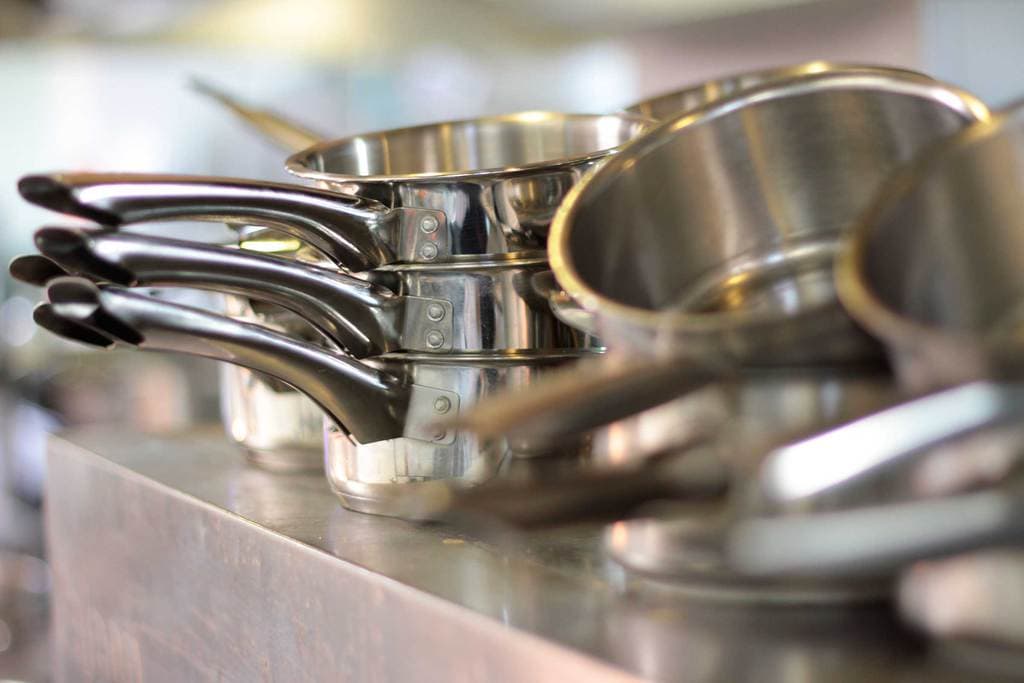 Rather than scrub for hours with soap, just fill the thing with some water, a tiny bit of soap and a few tablespoons of baking soda. Heat it up until it's boiling, then bring the heat down for a bit. Whatever's at the bottom should then easily come off.
Cut down on clean up after shaving
Shaving over the bathroom sink is ideal because of the mirror, but the clean up is rough. Not only does it take forever to get all those tiny hairs down the drain, but you might even find it clogged if you're washing too much down it.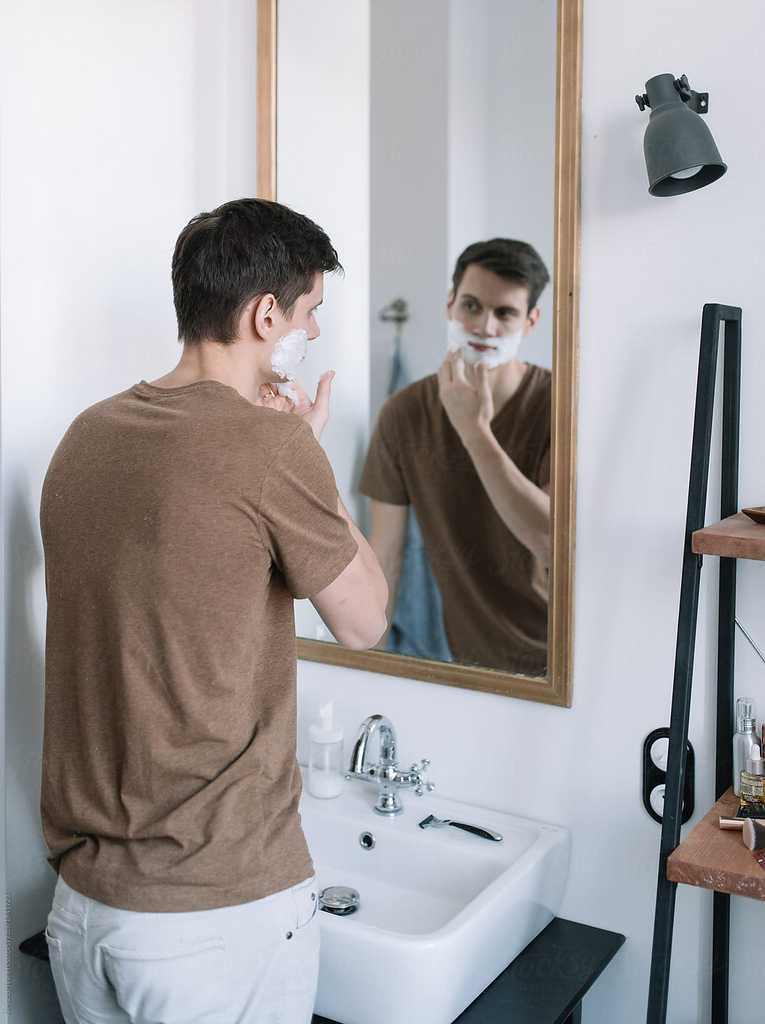 An easy solution is to take one of the many plastic bags you've been hoarding in your house (we don't judge) and just put it on the sink. When you're done shaving, take the bag off and toss it in the trash.
Clear your nose without tissues
This one sounds weird, but it actually works. If you don't have any tissues on hand, try it! First, take a deep breath, then out all your air and hold your breath. Then, slowly alternate between looking up and looking down, like a weird, slow nod.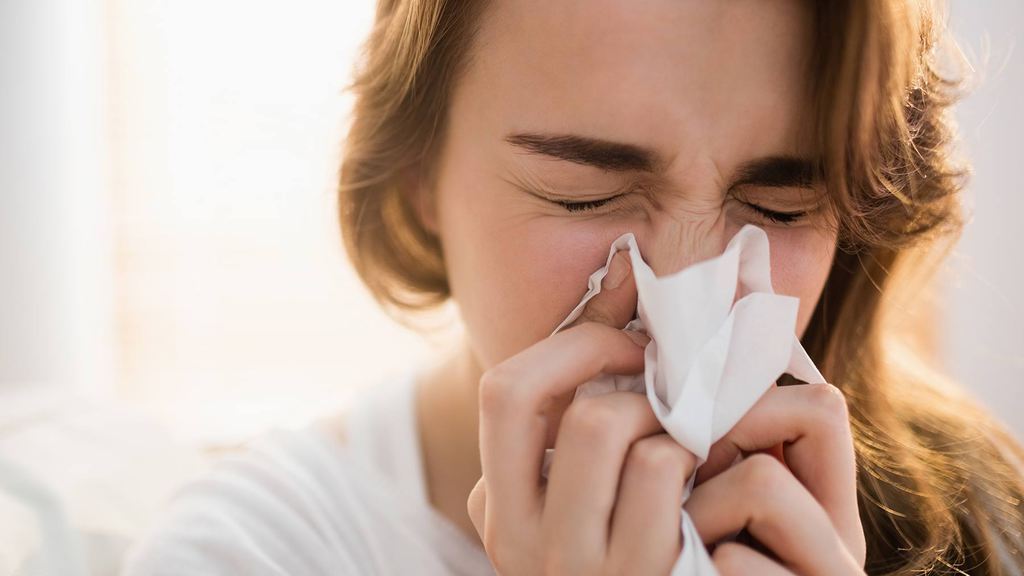 Pinch your nose to make sure you don't breathe. Keep doing this as long as you possibly can.Eventually you'll need to breathe obviously, but hold out for a while. When you take a breath, it'll be noticeably clearer in your nasal passages.
Get tupperware clean the first time
Dishwashers are great and all, but we can't help but feel like they don't always do their duty. We love that it saves us the effort of handwashing everything, but when our tupperware comes out just as dirty as when we started, it's a little disheartening.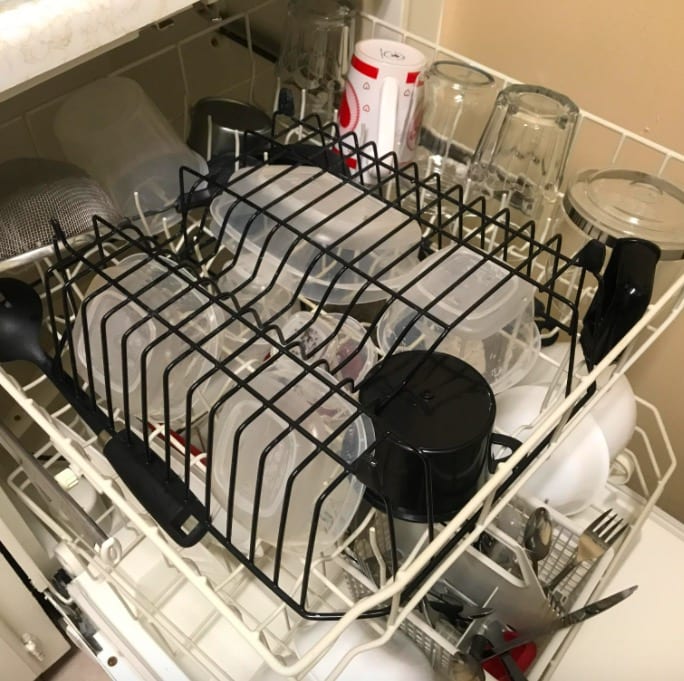 This trick helps with that. Often, light dishes like tupperware can flip around in the washer and end up not getting cleaned correctly. By using another dish rack like a little dish cage for naughty tupperware containers, the problem is fixed quickly.
The ultimate packing tip
Packing is always a pain, no matter how long your trip is. Folding up your clothes and neatly arranging them in a bag only for them to get wrinkly anyway and look horrible upon arrival at your dream vacation destination? Boo. Here's a nice work around.
Roll your clothes up into, well, rolls. This saves time on folding, and saves a ton of space in your bags. Bonus points if you use a rubber band to keep it all together, as it'll save even more space and time.
Ditch the ironing board
Have you ever woken up and realized that that nice shirt that you need to wear for your job interview today is totally wrinkled and looks awful? Well, we're here to save your life, dear reader. Thank us later.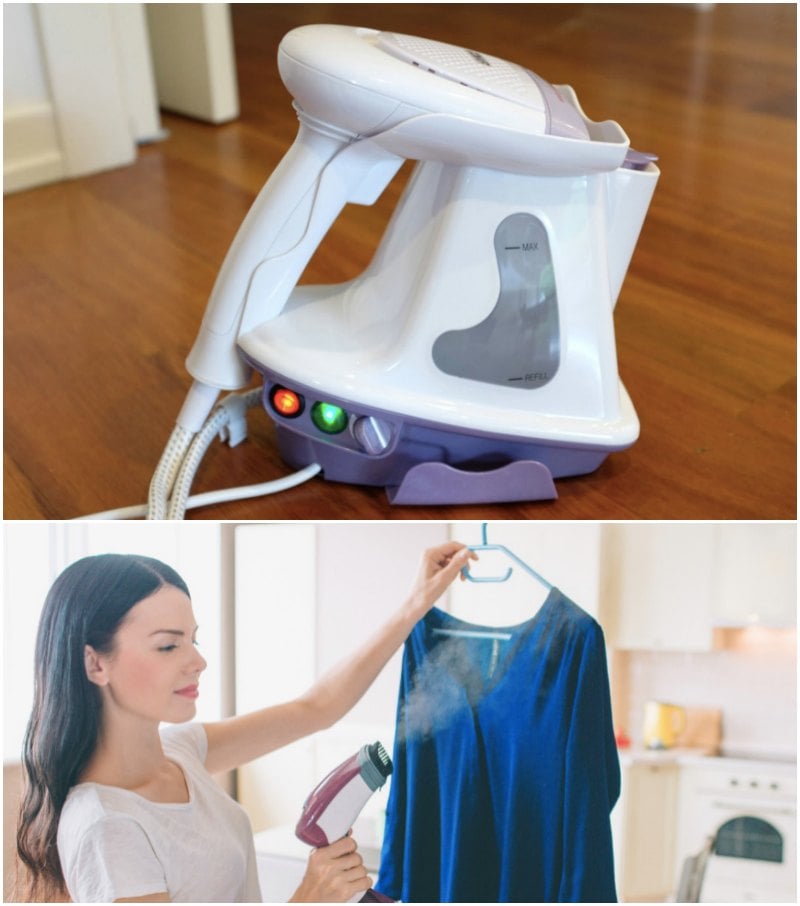 All you need to do is take a shower (which you probably should've been planning on anyway if you had an important event). Hang up your wrinkly clothes in the bathroom while you're showering, and the steam will take care of everything for you. Now go kill that interview.
Use the dishwasher to its full potential
Did you know that the dishwasher, contrary to its name, does more than just wash dishes? We know, our minds were blown too. Anyway, you can save some serious time on cleaning weirdly specific items if you just toss them in the dishwasher.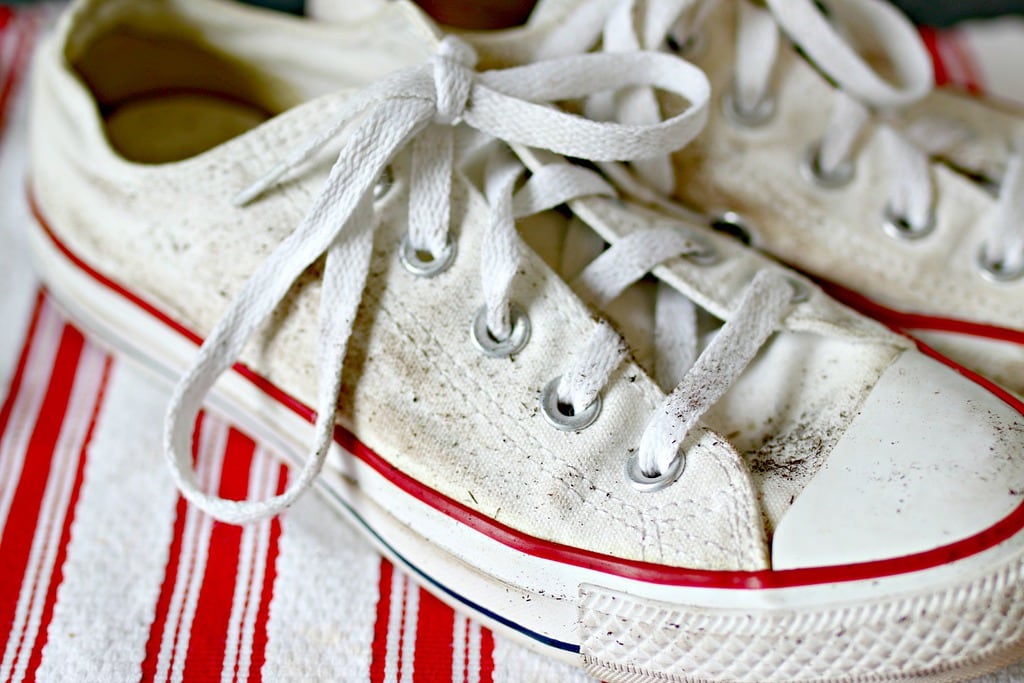 The list of possible items includes flip-flops, canvas sneakers, hair brushes, garden tools, baseball hats, and more. Seriously, who wants to sit there with a toothbrush cleaning their sneakers when you could just do this? It may seem scary at first, but trust us, it won't ruin your fave kicks.
DIY tweezers
Okay, whoever came up with this one is genius. It definitely wasn't us, but we at least get some credit for knowing about it, right? Sigh.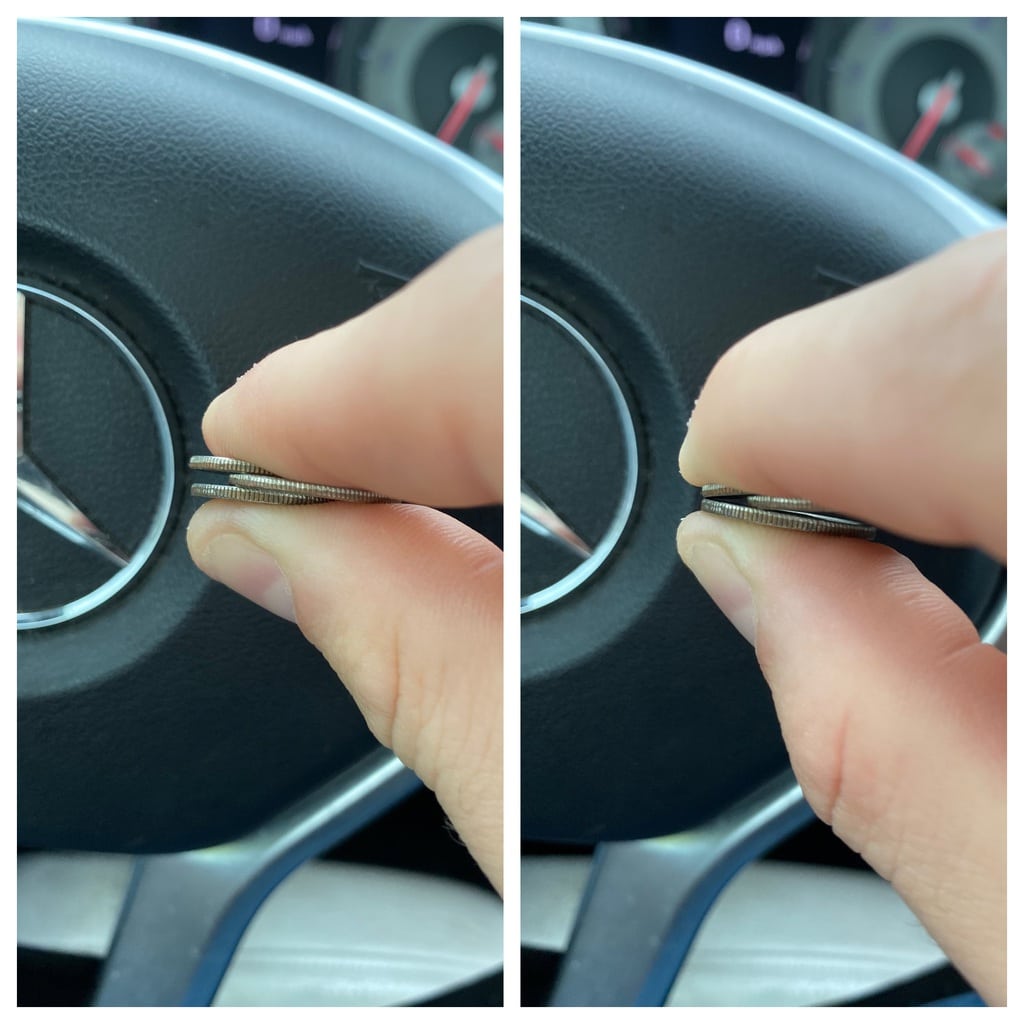 Anyway, this is for those who really need some tweezers, but can't be fussed to look for theirs or go out and buy some. All you need is three coins. Place them on top of one another, and move the middle one back a bit. Then, pinch to your heart's content. So simple, yet so ingenious. The Internet does it again….
Pick up some color-grabbing sheets
This one is for those days where you just can't gather up the willpower to do a ton of different loads of wash that are all meticulously sorted by color. Ugh, just the thought of it is tiring.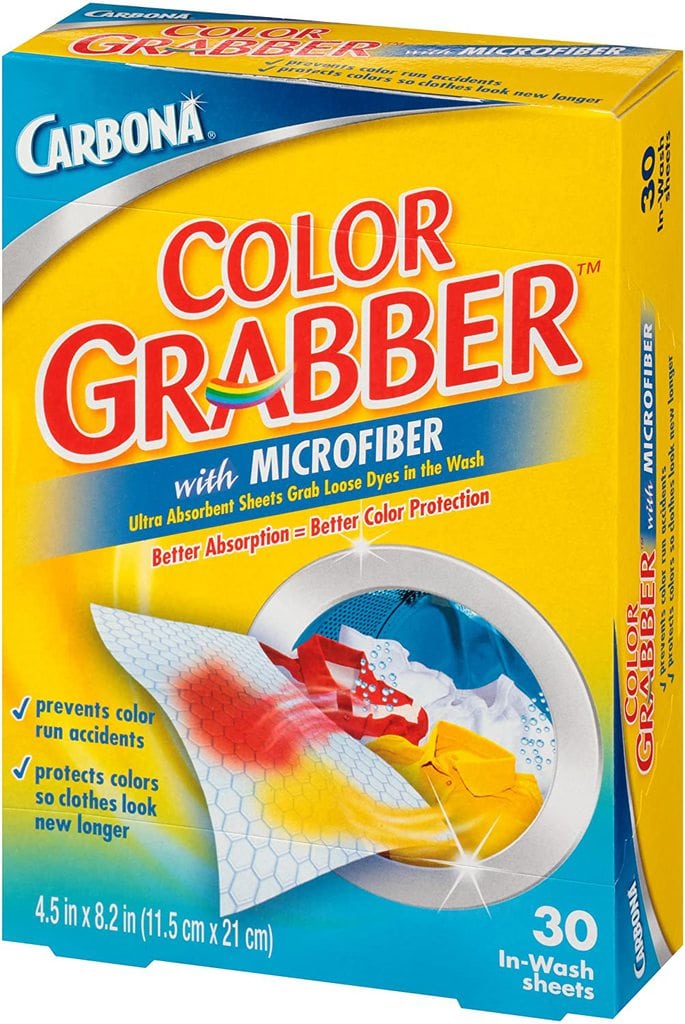 It'll also save you a ton of time in sorting and doing different loads, which is a plus. Buy some color-grabbing sheets and toss them in with your laundry of many colors. It'll soak up all the color that might come off your clothes, keeping the original shade of all your clothing.
Try out dry shampoo
Dry shampoo seems to go against your better judgement if you've been using traditional shampoo your whole life, but it really works well. By applying some dry shampoo to your hair, you can avoid having to wash your hair quite as much.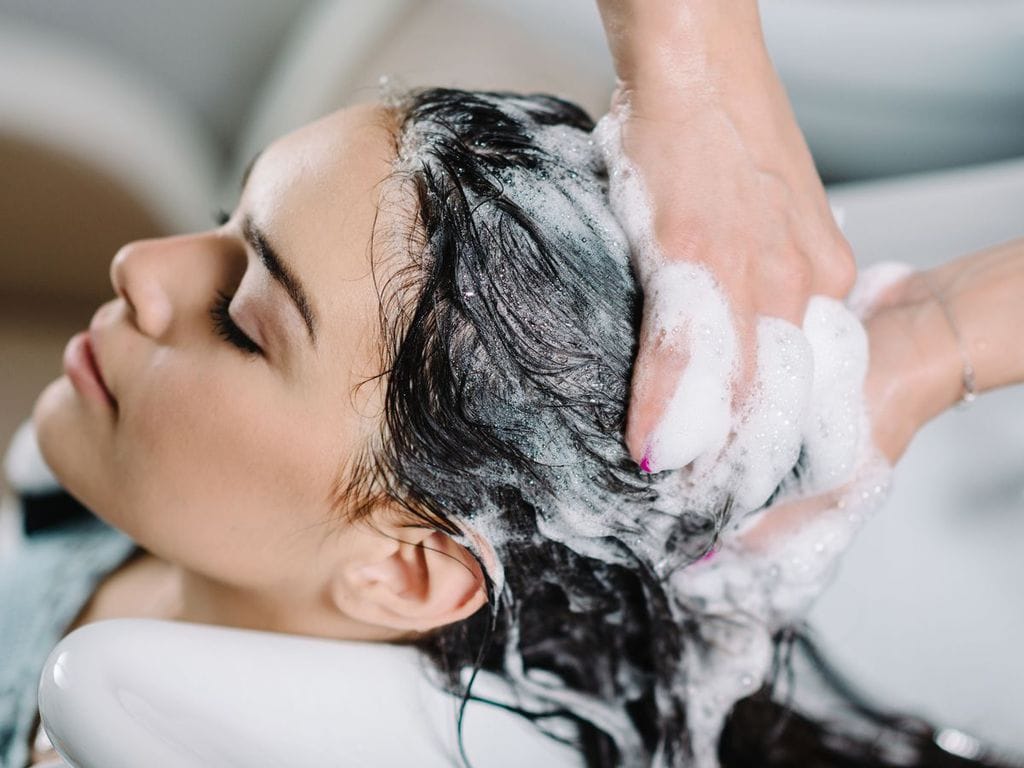 This is especially nice in the mornings when you don't feel like getting up early for a long shower. Keep in mind that it's best to use it about 24 hours before you plan to wash your hair in the shower again.
The best way to beat superglue
If you've ever accidentally superglue'd something to another thing, you've learned the hard way why this particular glue is so super. It's basically impossible to get something unstuck if you used superglue.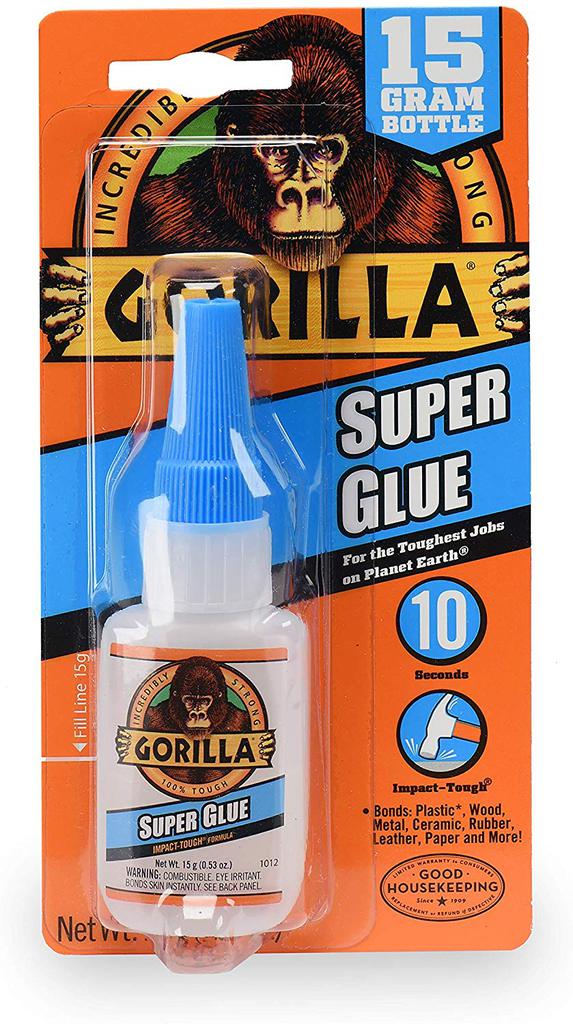 If you superglue'd, say, your finger to your other finger while working with glue, you're not having a great time. To cut through the adhesive, pour some salt on the glue, followed by some water. For whatever reason, this makes it really easy to pull two glued things apart. It can definitely save some time in a pinch.
Organize your wardrobe
Having a messy closet isn't just a bad look for any bedroom visitors you may have, but it can wind up costing you a ton of time. When you get up for school or work, you'll need to pick out some pieces that at least look alright together.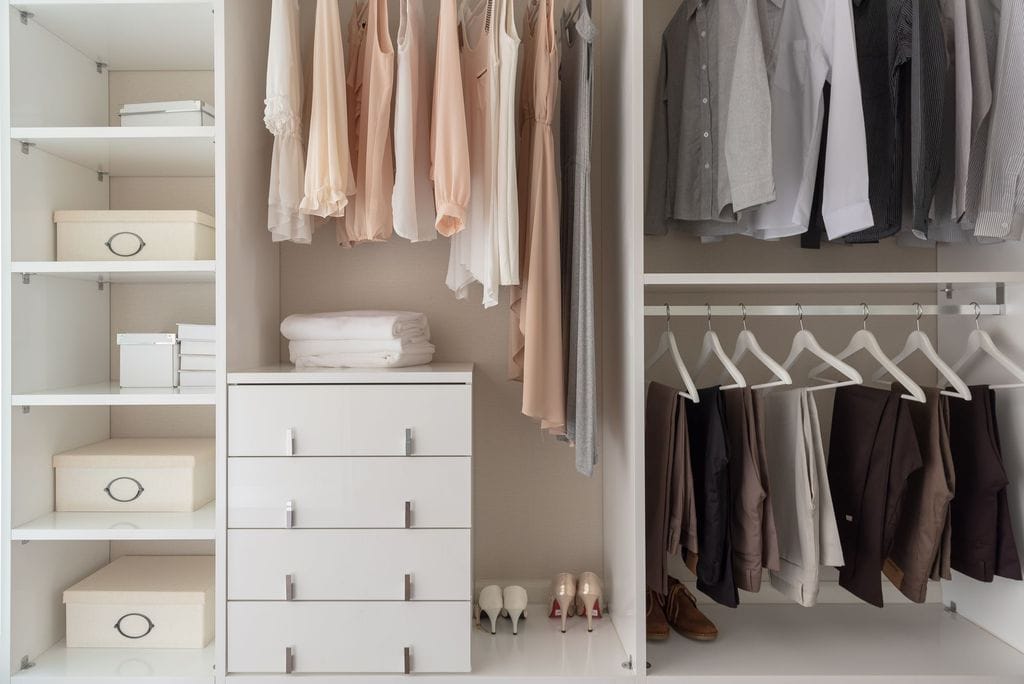 By organizing your wardrobe by color, your morning mission is made a ton easier. It's also wise to separate your closet by item type (T-shirts versus dress shirts, for instance). When you roll out of bed half-asleep, dressing yourself won't be so chaotic.
Make moving a breeze
No one likes moving. Sure, it's nice once you actually get to your new place, but the actual process of packing up your stuff and hauling it somewhere else? Yikes, count us out, we'll stay here and be lazy.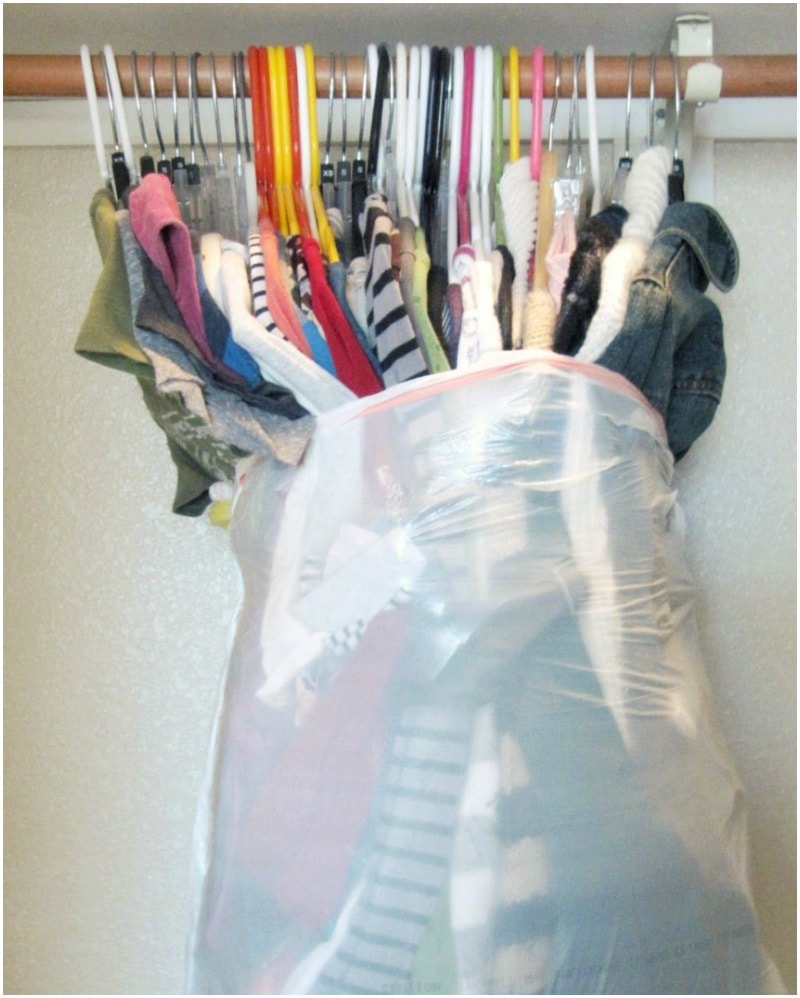 Anyway, if you gotta jump ship, here's a nice way to save time and effort packing up and moving clothes. Just wrap a garbage bag around them and tie it tight. They stay hung up and organized, and it doesn't use up precious moving boxes.
Cook up some large portions!
This one is less of a life hack and more just a common sense type thing, but way less people do it than should. Here's the idea: when you make food, just make more. Okay, class dismissed!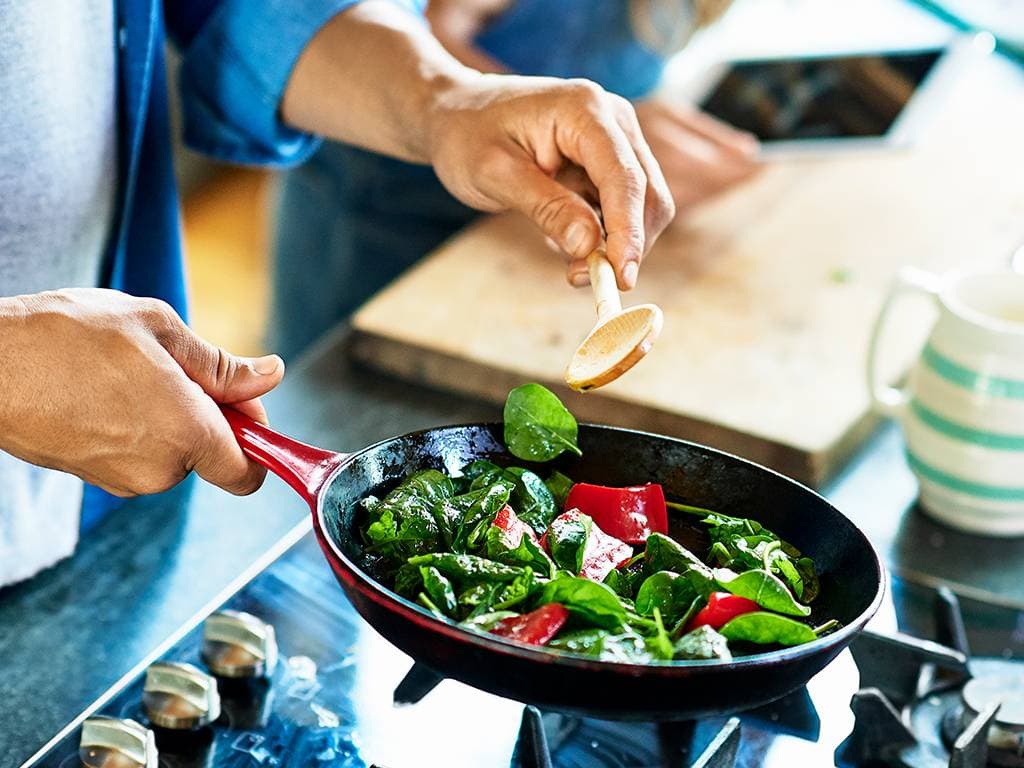 No, but seriously, making huge portions of food all at once saves you on kitchen prep and clean up time throughout the week. You could make five breakfast smoothies, or ten sandwiches, and then not need to worry about cooking for a while. It's more effort at once to save a ton of time later.
Lay out your clothes the night before
Some of you may be doing this already, but just in case, here's a way to save time when you're rushing around in the morning. Take a few minutes the night before to lay out exactly what you're going to wear, including those last minute items, like shoes and accessories.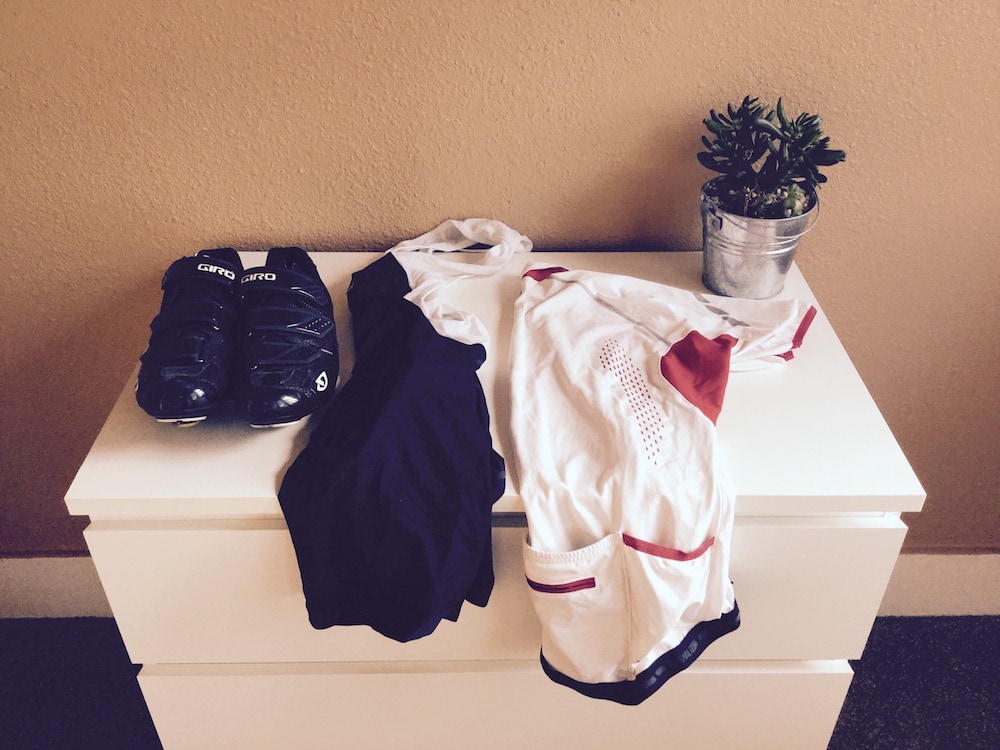 This is particularly helpful if you're not a morning person, and struggle to make decisions on what to wear. If you're feeling super motivated, you can even try planning an entire week or month's worth of outfits.
An instant luggage identifier
No matter how unique your luggage is, chances are, someone else has the exact same suitcase. This can be a real pain when you're waiting at the luggage carousel, and see five suitcases that look just like yours heading your way.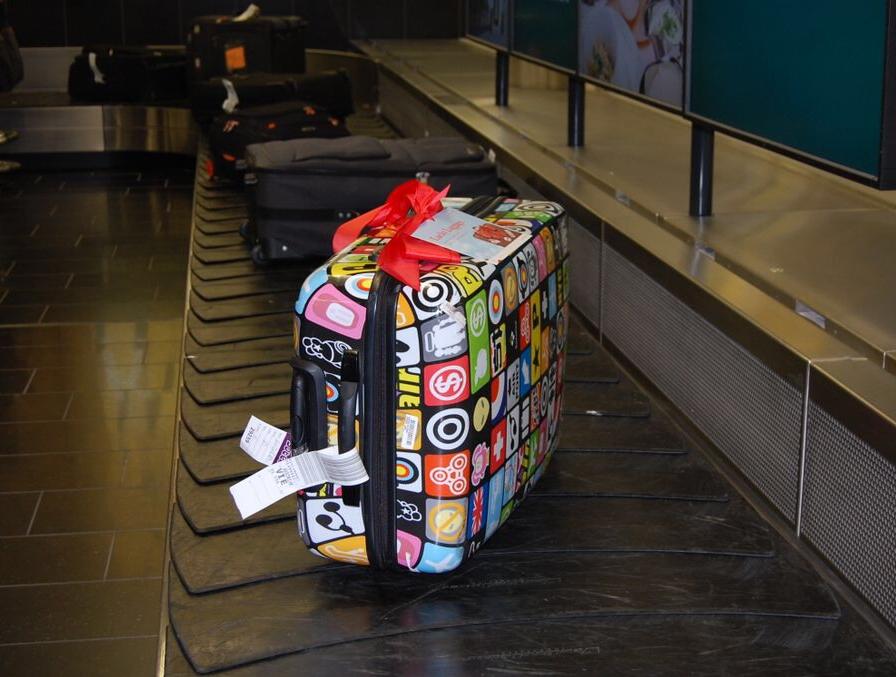 Well, here's an easy way you can quickly find your belongings. Just tie a brightly colored fabric around the handle, preferably in a bow shape so that it stands out. Now, you'll be able to spot your luggage from a mile away.
Keep doors from latching
We do want our doors to lock or close firmly in most cases, but there are times when we need them to stay open. Those of you who've ever moved in a heavy piece of furniture know exactly what we're talking about.
Anyway, the next time you want to avoid reopening that door repeatedly, try this nifty rubber band hack. You can do this with one thick large rubber band, or just use a bunch of small ones.
Waterproof your shoes
Some of you may already know the trick about waterproofing your shoes with beeswax. The only problem is melting the beeswax, which requires a double boiler and diligent monitoring to ensure you don't burn the wax.
Instead, simply coat your shoes with a layer of raw beeswax. Then, turn your blow dryer on the high and go over the surface of the shoes until the shininess nearly disappears. All you have to do now is let the shoes cool down before you put them on.
Keep track your business cards
Keeping track of business cards is something most people struggle with, since they're typically jammed into a wallet or shoved into a drawer. When we actually need the information that's on the card, finding it among all our junk can be a real time waster.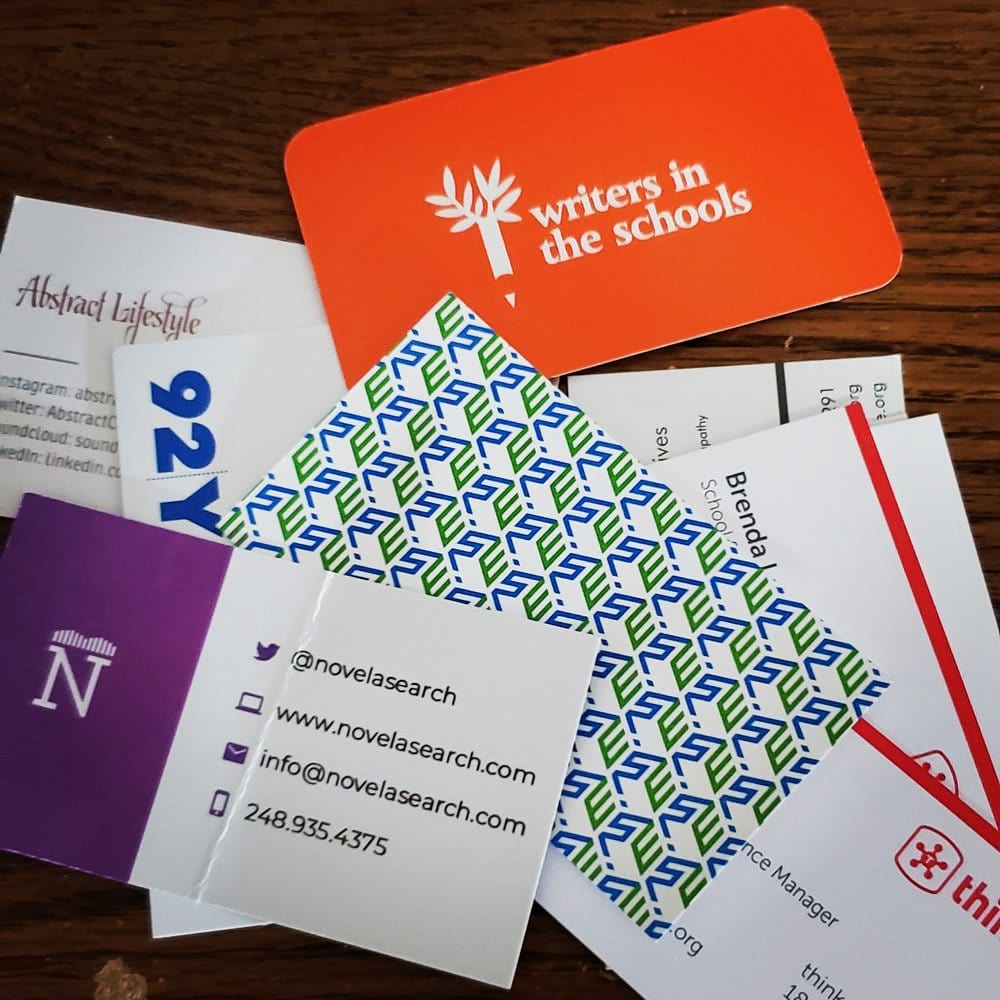 Next time, use your phone to take a picture of the card as soon as you get it. Then, keep a file folder of all your cards and simply swipe through your photo gallery to retrieve the information.
Iron button-down shirts faster
If you're like most people, ironing probably ranks as your least favorite chore. We don't blame you, since you're pretty much shackled to the ironing board until you're done.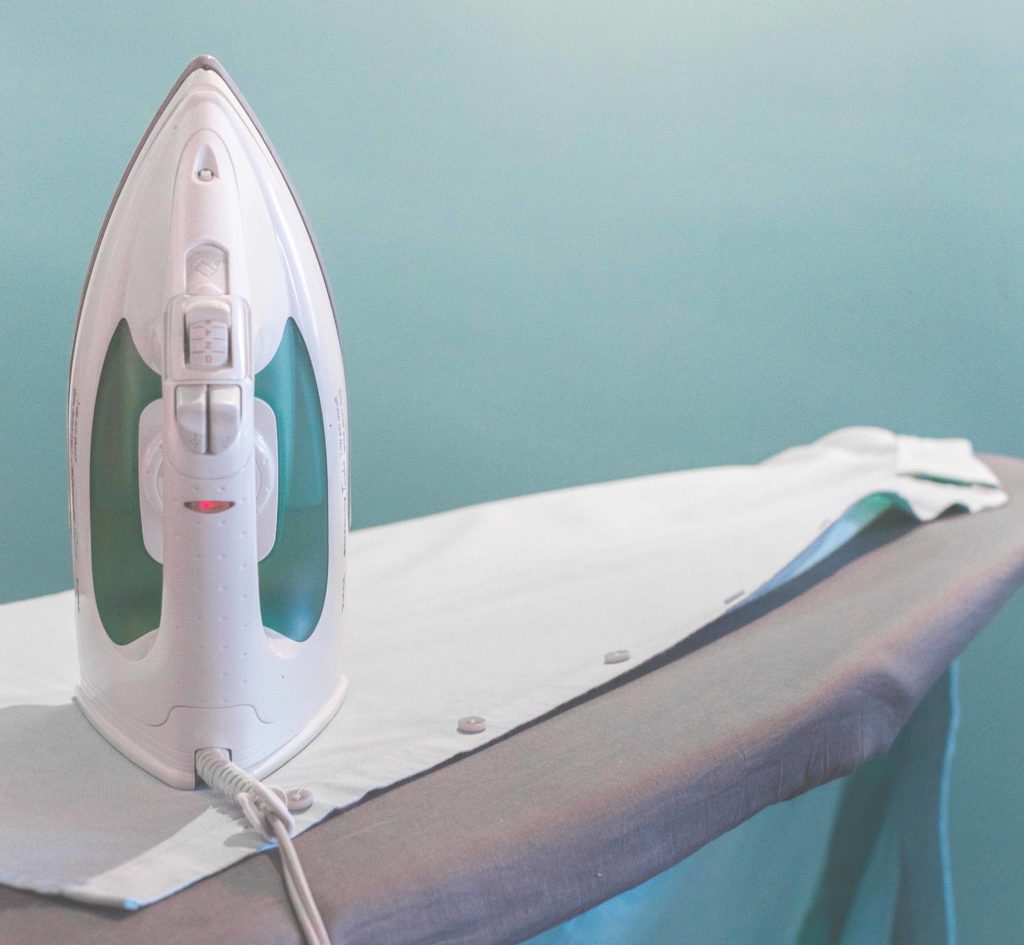 While there's no shortage of ironing hacks out there, this one is the easiest we've ever come across. The next time you have a pile of button-down shirts, flip them inside out before you start ironing. That way, you can simply glide over where the buttons are, instead of trying to maneuver your iron around them.
Keep picture frames in place
If you have a rambunctious child or pet, their constant jumping and running around may cause your picture frames to slip out of place on a regular basis.
To avoid repositioning those frames over and over again, place a dot of hot glue on the back corners of the frame. Then, hang your picture in place as usual. Aside from holding the frame in place, that little lift provided by the hot glue will prevent your walls from getting scratched or nicked.
Check if batteries are still good
Batteries are something we never think about until our device needs another one. That's why we spend considerable time going through our battery stash and seeing which ones are still good.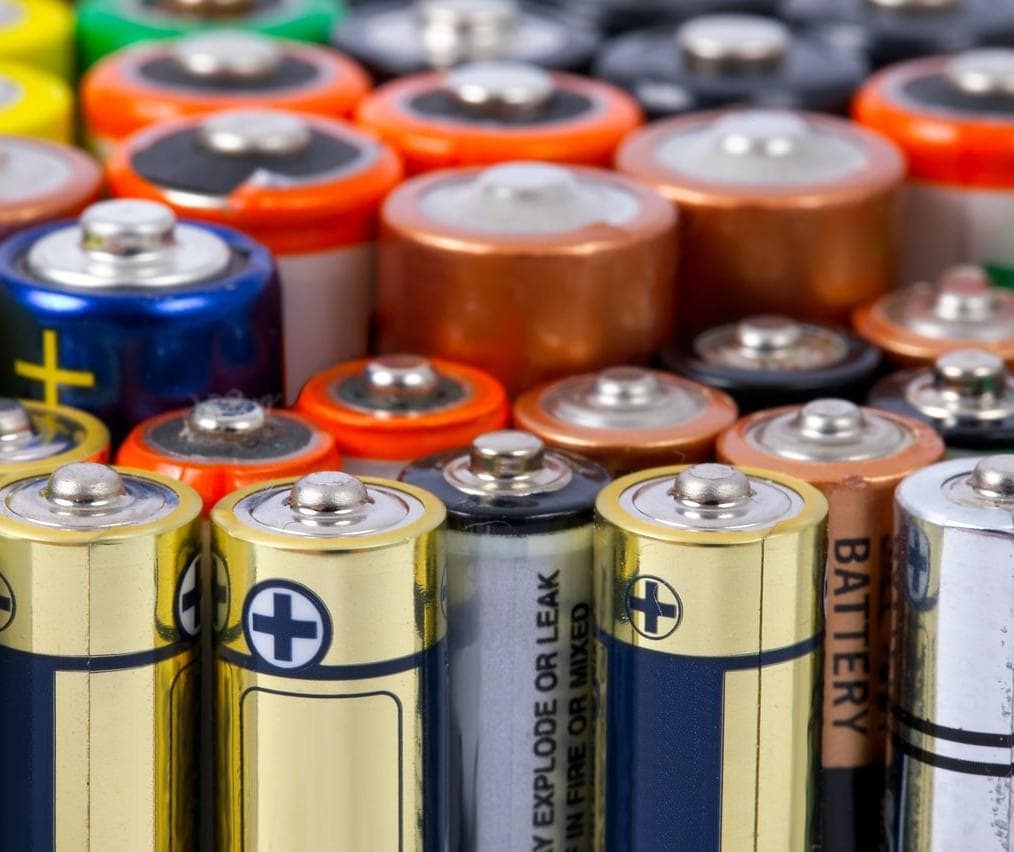 Instead of all that rummaging, simply hold the battery a couple of inches from a flat surface with the negative end facing down. Then, drop it and see if it lands in a standing position, which usually means that it's good. If the battery falls over as soon as it hits the surface, that typically means it's dead.
Plastic hanger to hold your cookbook
Cookbook stands may seem excessive, but having a cookbook that's propped open and off the counter can really save you time when you're making a complicated recipe.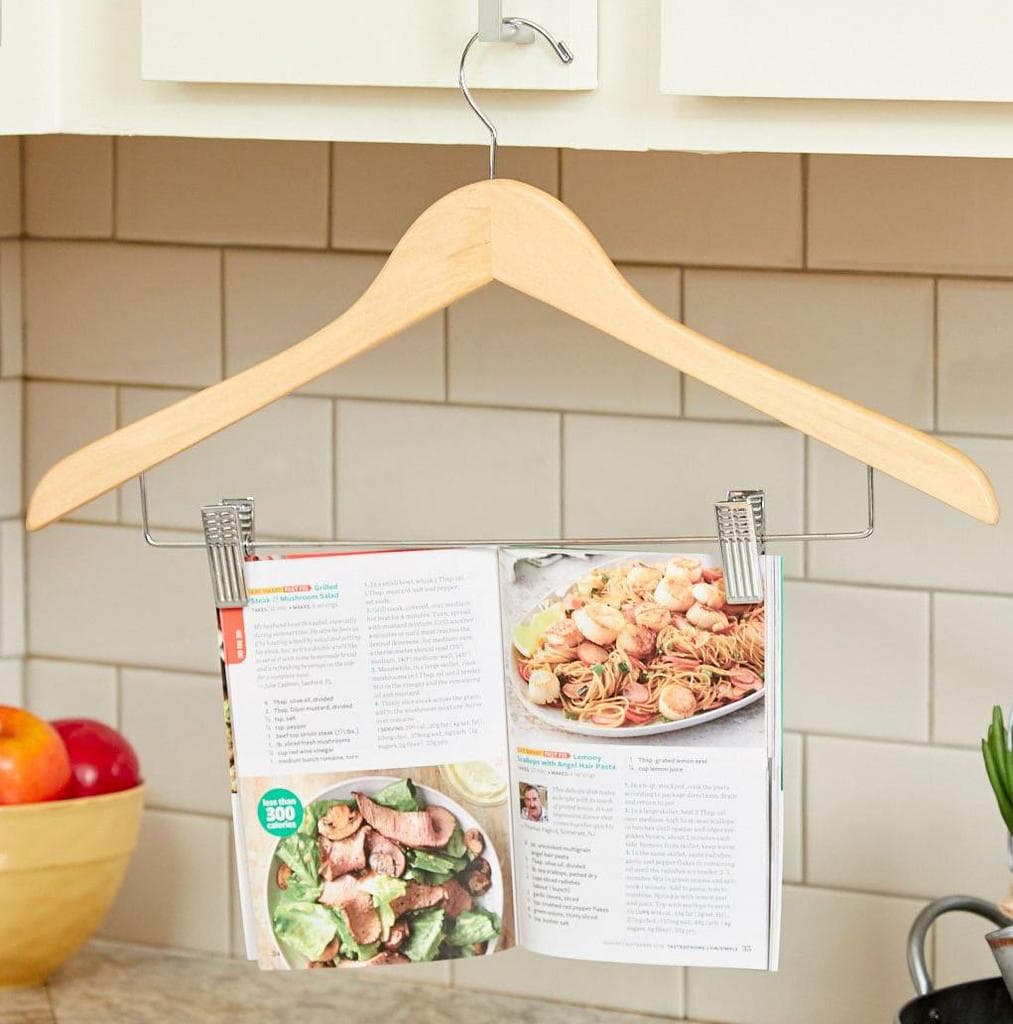 But there's no need to buy a stand from a specialty store when you have a pants hanger. Aside from keeping the book open, it can be easily hung from your cabinet door knob or handle. That gives you the added benefit of saving counter space, along with saving time.
Make a water bottle lantern
Thankfully, power outages are rare for most of us, but when it does happen, it seems like flashlights or candles are the only options.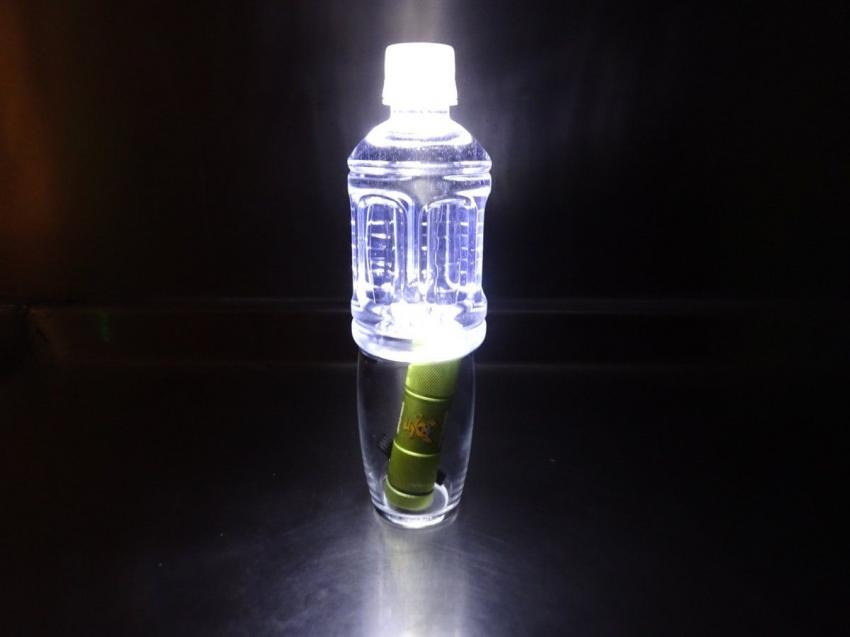 It's pretty annoying, though, when you have to get some work done and you have nothing but a dull glow or a concentrated beam of light. Why not plan ahead by setting aside a filled water bottle, small drinking glass, and mini flashlight? Then, you can instantly assemble a DIY lantern that diffuses the light much more effectively.
Binder clips to prop your keyboard
If you're using an older keyboard for your PC, there's a good chance that the feet at the bottom have been missing for quite some time.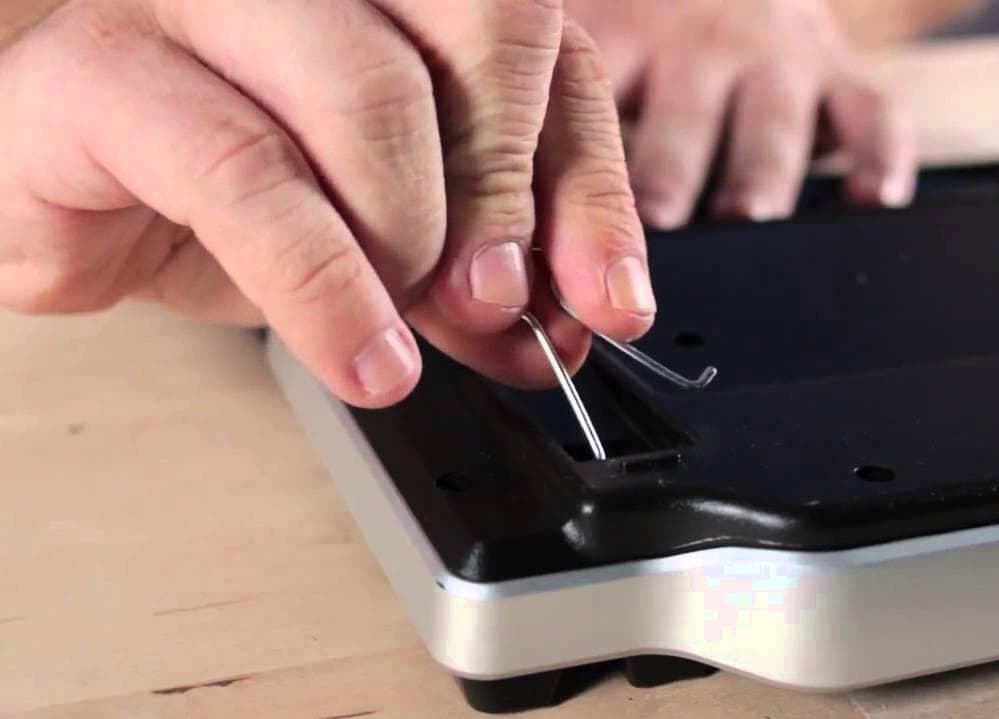 These feet don't matter so much if you're a fast typer, but that little lift allows you to see the keys a lot better, thereby improving your typing speed. To replace those missing feet in a jiffy, just pinch off the metal wires from a binder clip, and place them inside the holes that used to hold the feet.
Chill your drinks quickly
If you forgot to put your sodas in the fridge, you have two options: put it in the fridge for an hour, or put it in the freezer and risk an explosion if you leave it there for too long.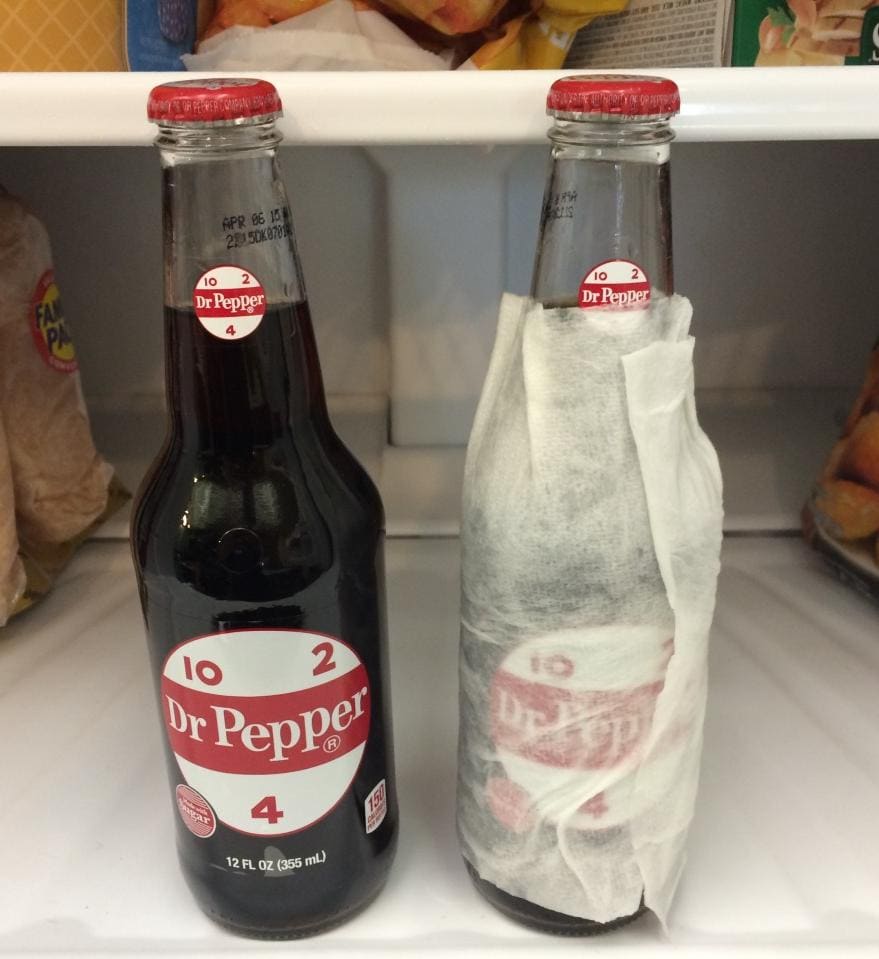 Actually, there's a perfectly safe trick that will allow you to enjoy your chilled beverage in no time. Start by wetting two paper towel sheets so they're damp, but not dripping. Wrap the paper towels around your soda and place it in the fridge for about 15 to 20 minutes.
Squeeze bottles for pancake mix
A big, fluffy stack of pancakes is so irresistible, yet making that stack takes forever if your ladling technique isn't on point. Instead of ladling, why not dispense that batter quickly and neatly through a squeeze bottle?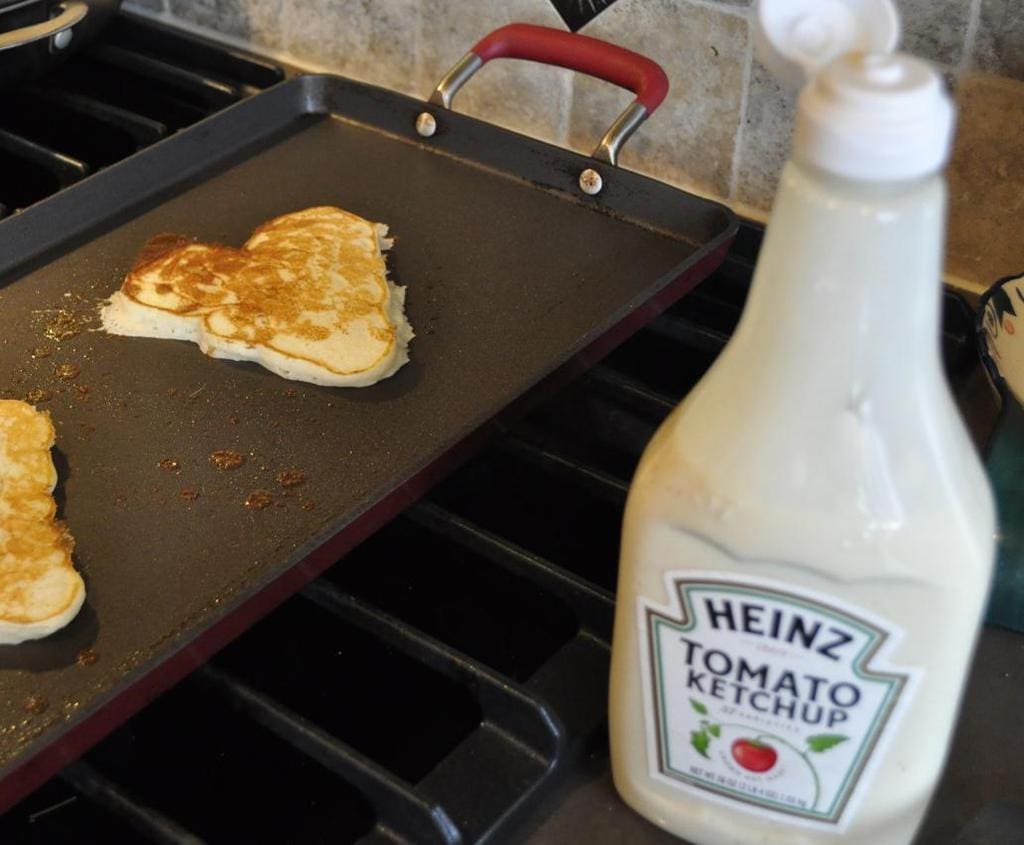 Ketchup bottles are a great choice, but any condiment bottle will do as long as it's the squeeze type. You can also use this to make fun pancake shapes, like hearts or Christmas trees, for a holiday breakfast that's sure to impress!
Organize your beach bag
The average beach bag is large and floppy, which is ideal for carrying everything from sunscreen to romance novels. Unfortunately, beach bags tend to lack pockets and compartments, so things like car keys and cell phones tend to get lost in the shuffle.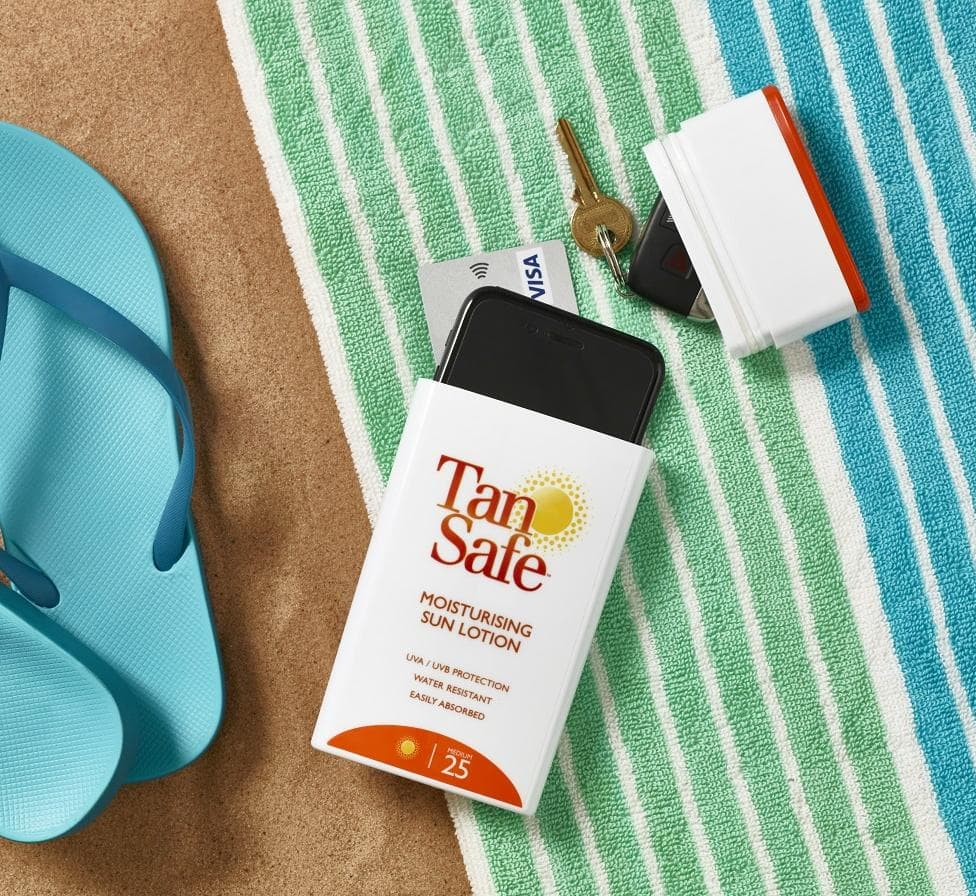 Before your next beach outing, clean out a lotion bottle and cut off about an inch from the top. Now you have a perfect organizer that will help you instantly locate your car keys, money, and other valuables.
De-stem strawberries with a straw
Strawberries are one of nature's most perfect snacks, but cutting off the stems on each individual berry can be fairly time-consuming. Good news – you can swap that knife and cutting board for a plain, old drinking straw.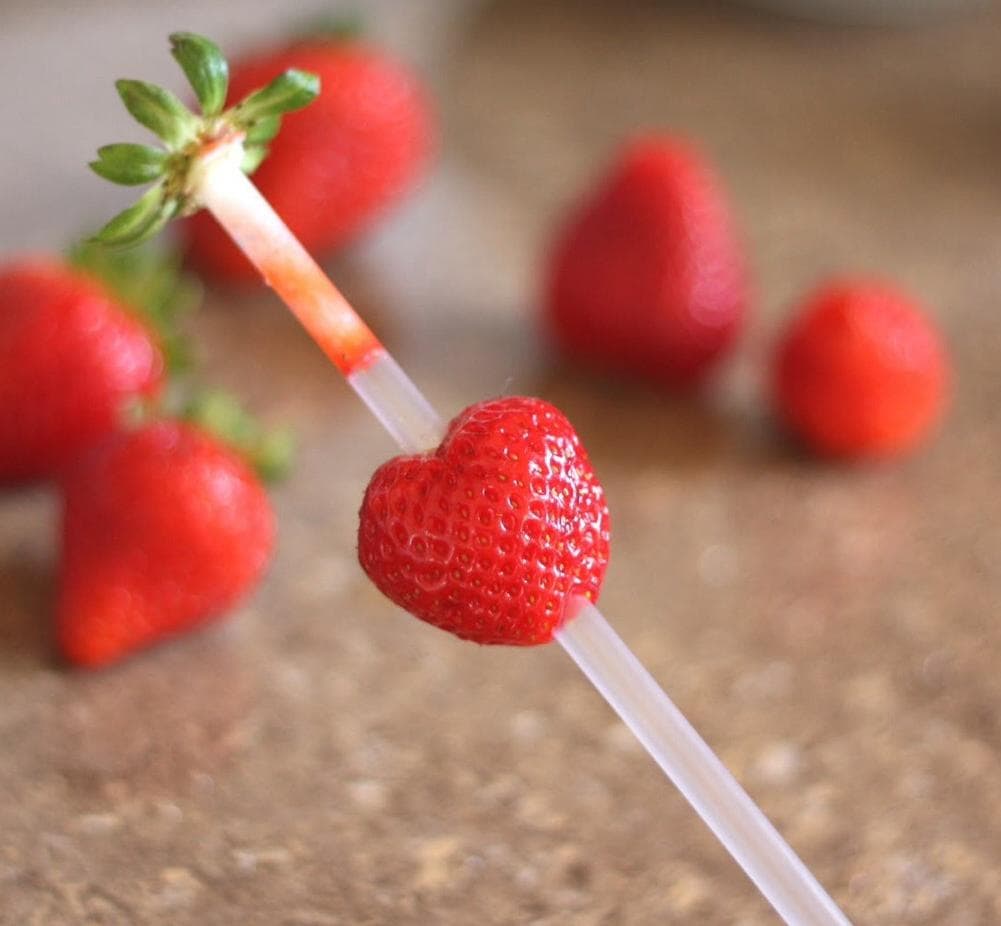 All you need to do is place one end of the straw on the bottom of the strawberry. Then, push upward to pop off the stem in one easy movement. With this clever hack, you'll have an entire bowlful of strawberries ready to go in no time.
Hanging shoe racks for cleaning supplies
If you're like most of us, retrieving your cleaning supplies means crouching down on the floor and pulling out one thing after another from under the sink.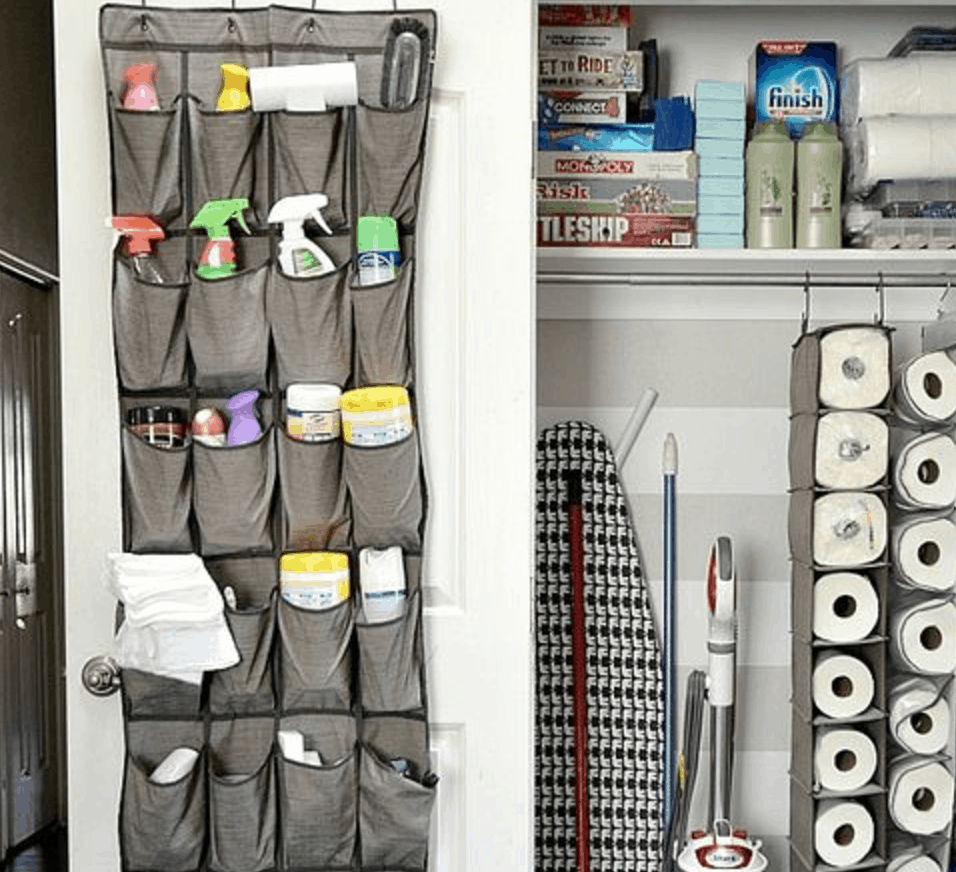 Turns out, there's a quick and efficient storage solution that will let you see all your cleaning supplies at once. All you need is a hanging shoe rack, which can be hung in any doorway, like the inside of your linen closet. As an added bonus, this can also help keep your cleaning supplies away from little kids or curious pets.
Snooze proof alarm trick
If you're a heavy sleeper, you may be sleeping through your phone's alarm no matter how high you set the volume. Or, maybe you're looking for a way to break that "snooze button" habit once and for all.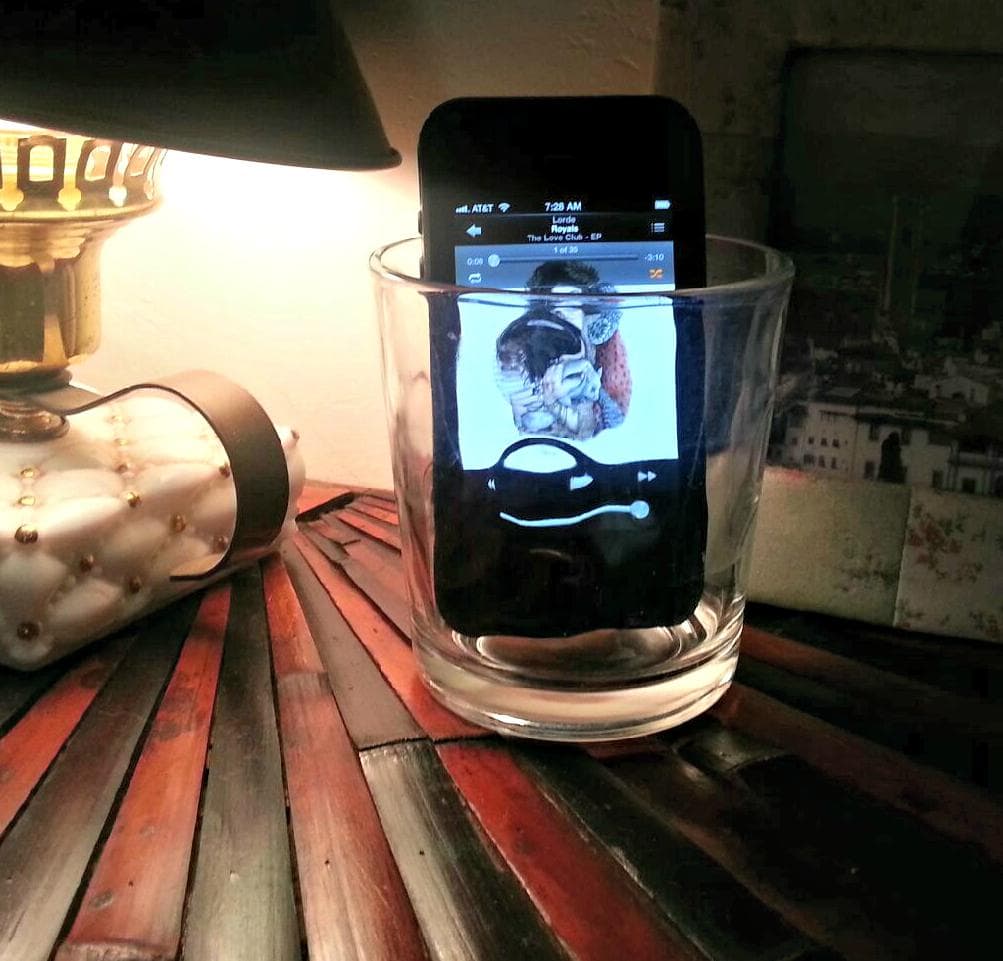 Before you resort to buying an alarm clock, try putting your phone in a drinking glass right before you go to bed. The glass will actually amplify the volume of your phone, making that alarm super loud and near impossible to sleep through.
Retrieve tiny items
Don't you hate it when you drop an earring or some tiny fixture that you need to complete your project? If you suspect it's rolled under the furniture, retrieving it may not be as quick as reaching underneath.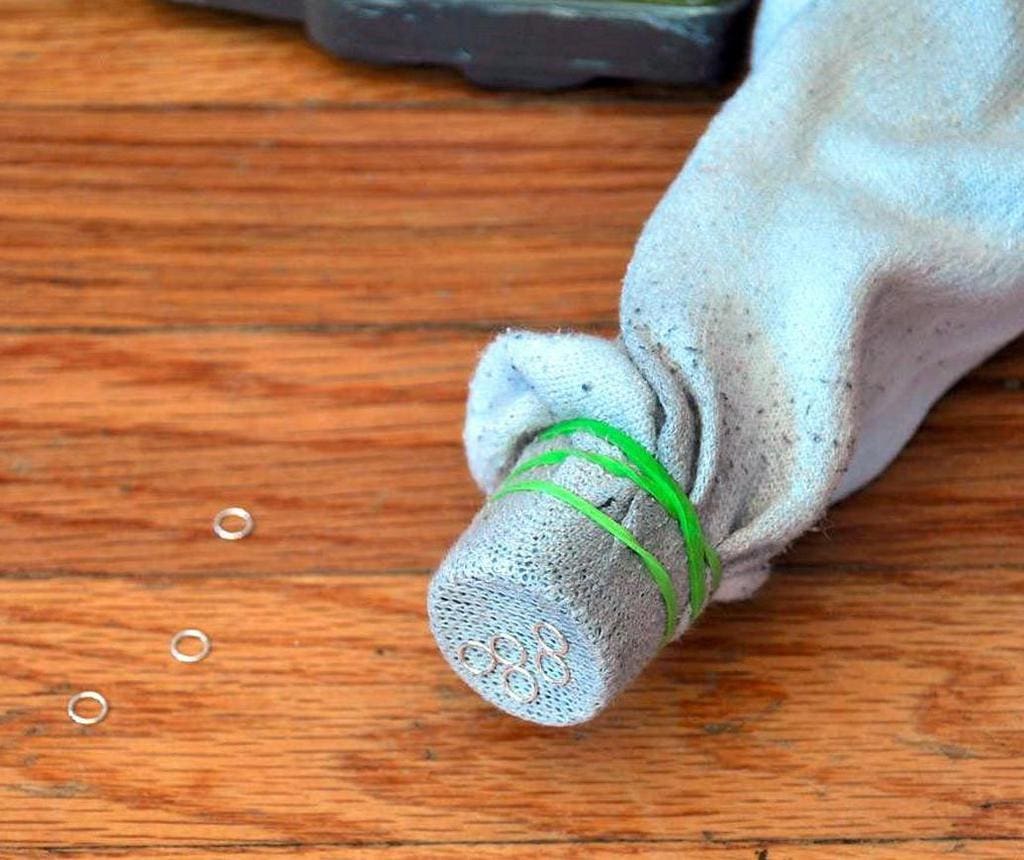 In that case, tie a sock or stocking over the end of your vacuum hose. Then, turn on your vacuum and run the hose under the furniture. The suction should pull out that tiny little item, while the sock or stocking will keep it from getting sucked into the vacuum.
Can opener for sealed plastic packaging
So many things we purchase come in those sealed plastic packages that are near impossible to open. Some of us resort to using our kitchen shears, but that's a surefire way to dull or damage the blade.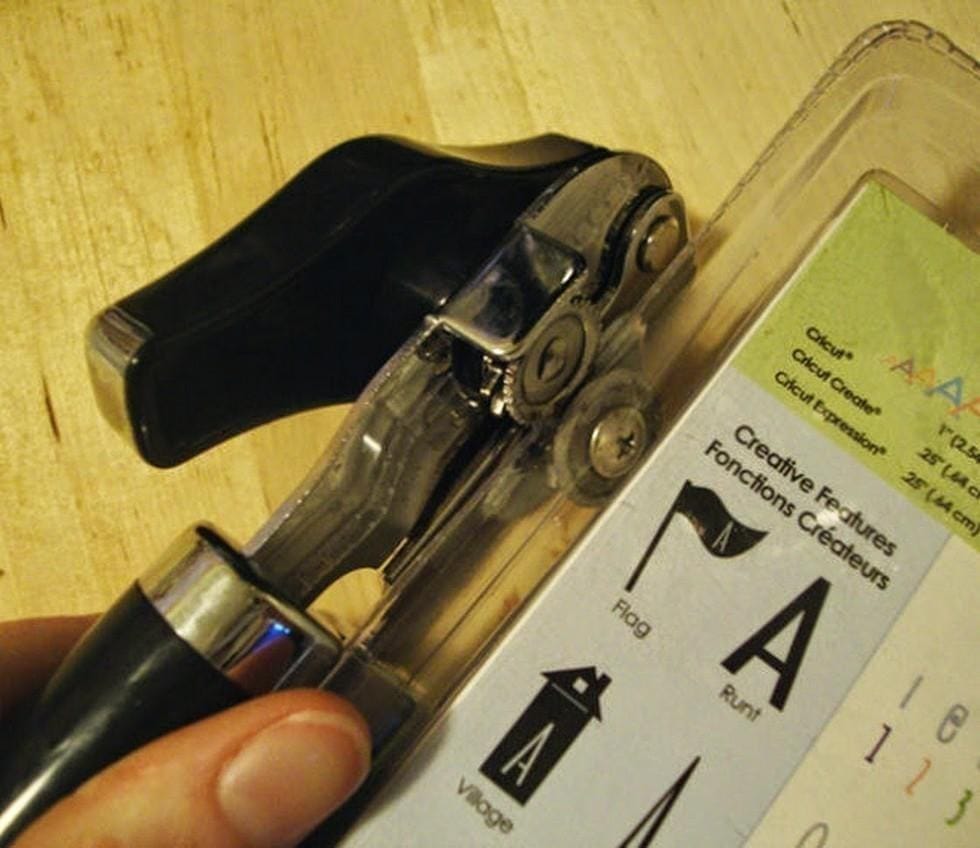 There's actually another kitchen tool that you should be using: the can opener. Just place it on the edge of the packaging and crank that lever, just as if you're opening a can. Not only is this quick, it's much safer than using something like a knife or razor.
Aluminum carabiners for groceries
You may have already heard about this time saving hack if you're a city dweller, but it can save anyone time when they have to haul a whole lot of groceries.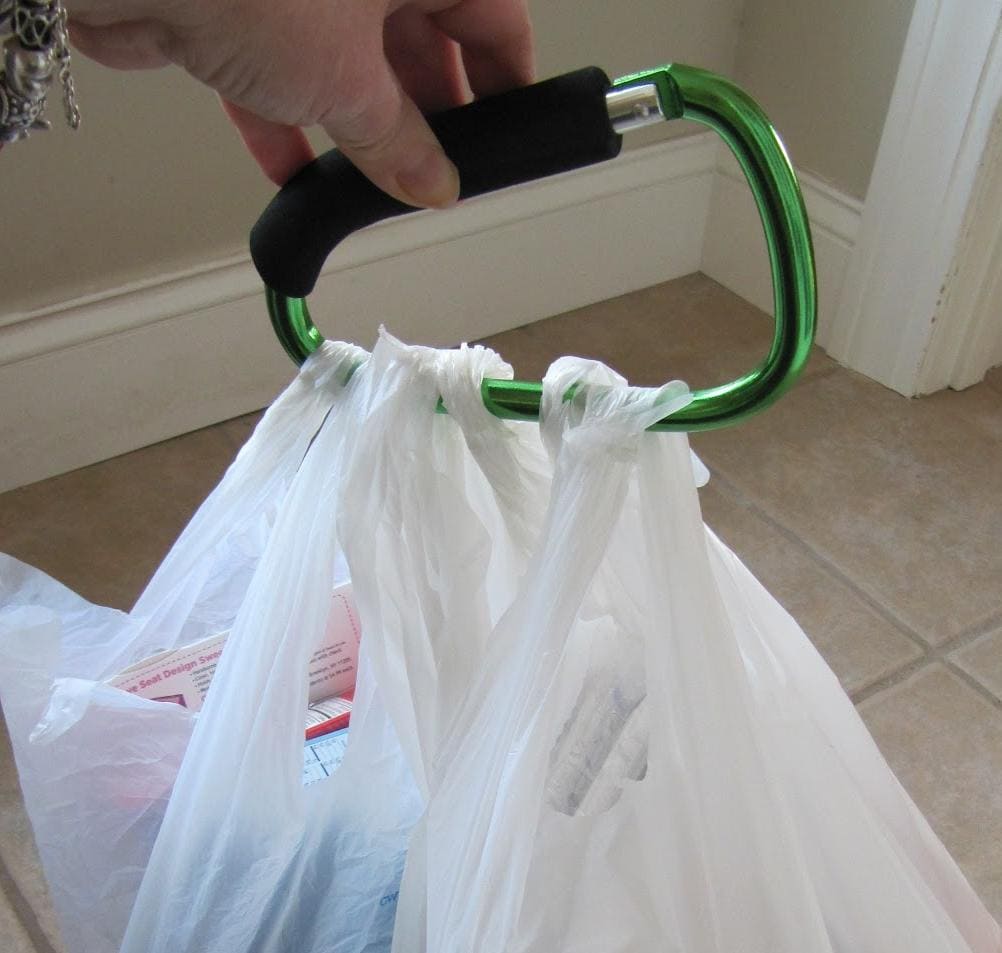 Aluminum carabiners are mostly used by campers and hikers, but as you can see here, they're great for holding plastic bag handles. You can just imagine how much time this saves you if you live in a walk-up, or have to park far away from your house when you return from grocery shopping.
Hair straightener for touch-up ironing
So, here's another cool ironing tip that will definitely save you time. Quite often, we find wrinkles in one section of a garment, like the collar or the wrap ties on a dress.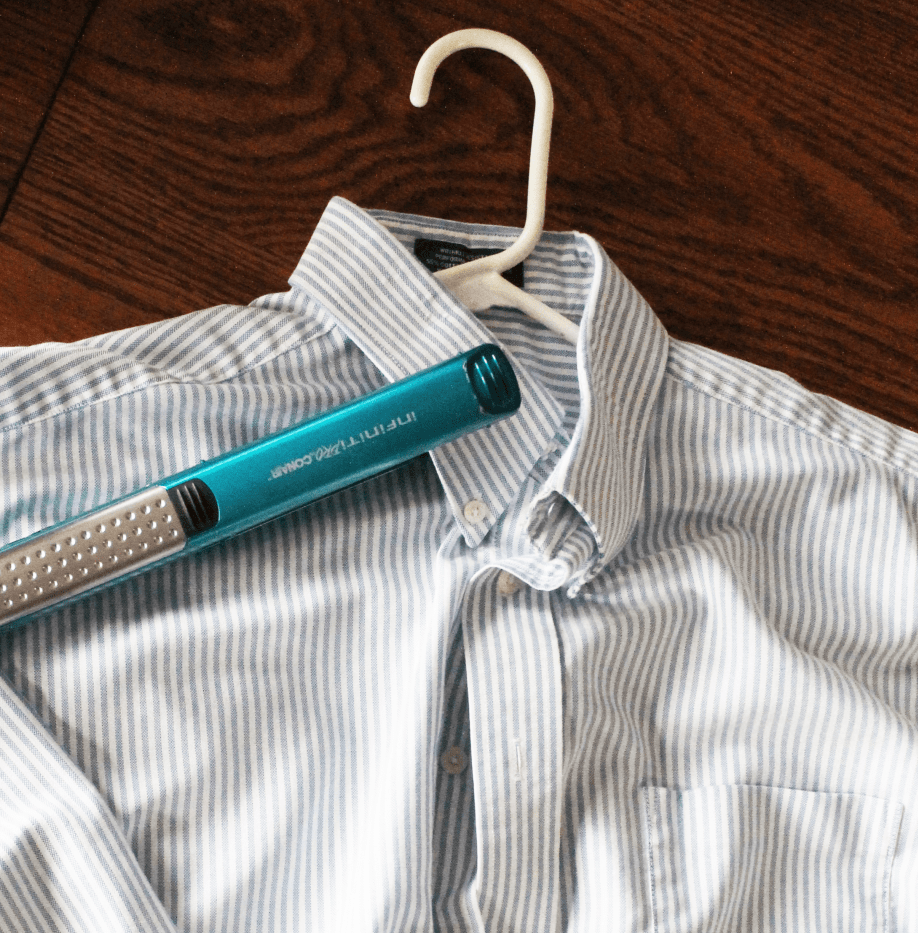 Rather than bringing out the ironing board, just plug in your hair straightener and use it to smooth out those wrinkles. A word of caution: make sure your straightener's plates are clean before you plug it in. After all, a wrinkle-free collar isn't going to impress if it's stained with hair products.
Stack your clothes vertically
You may think you're doing a pretty darn good job of organizing your T-shirts. But do you waste time every morning looking through those stacks? That's probably because you're not organizing your shirts vertically.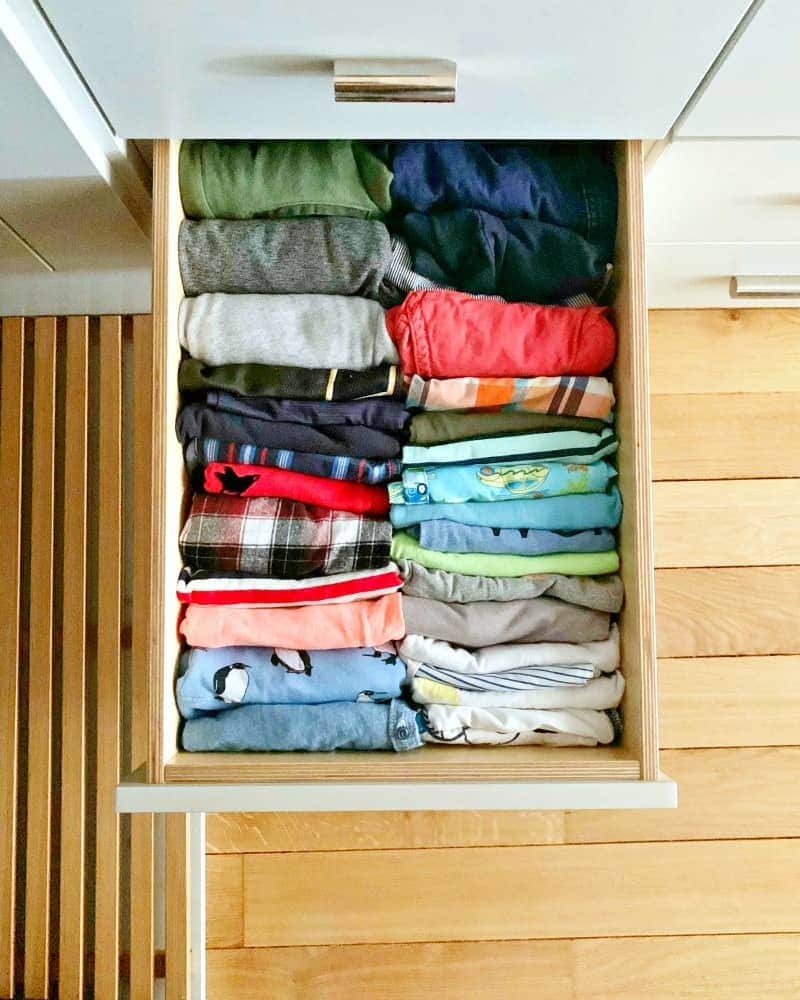 As you can see, stacking your shirts this way allows you to see each and every single one of them in a quick glance. This system works particularly well for kids, or if you tend to reach for the same set of shirts all the time.
Storing cords in cardboard tubes
We've talked about organizing cords on your work desk, but what about spare cords, or ones you don't use on a daily basis? These typically get stashed in a drawer or box, and end up in a big, tangled mess that we have to unfurl at the last minute.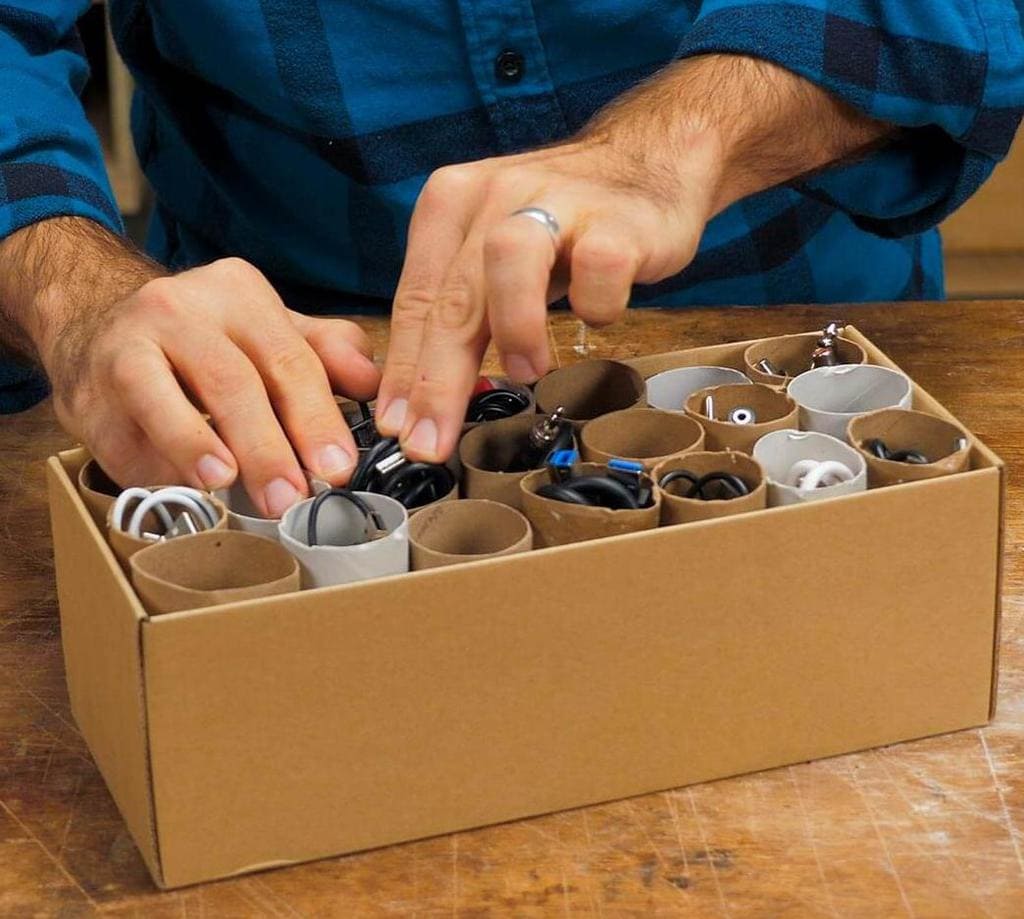 For a virtually free hack that will keep those cords neat and orderly, take some toilet tissue rolls, or cut up a paper towel roll into several pieces. Place them in a box and voila – instant cord organizer!
Vinegar to unblock a shower head
Hard water has mineral deposits that leave all kinds of buildup on our bathroom surfaces and fixtures. It can even cause blockages in your shower head, and add to the time you spend rinsing out all that shampoo and soap.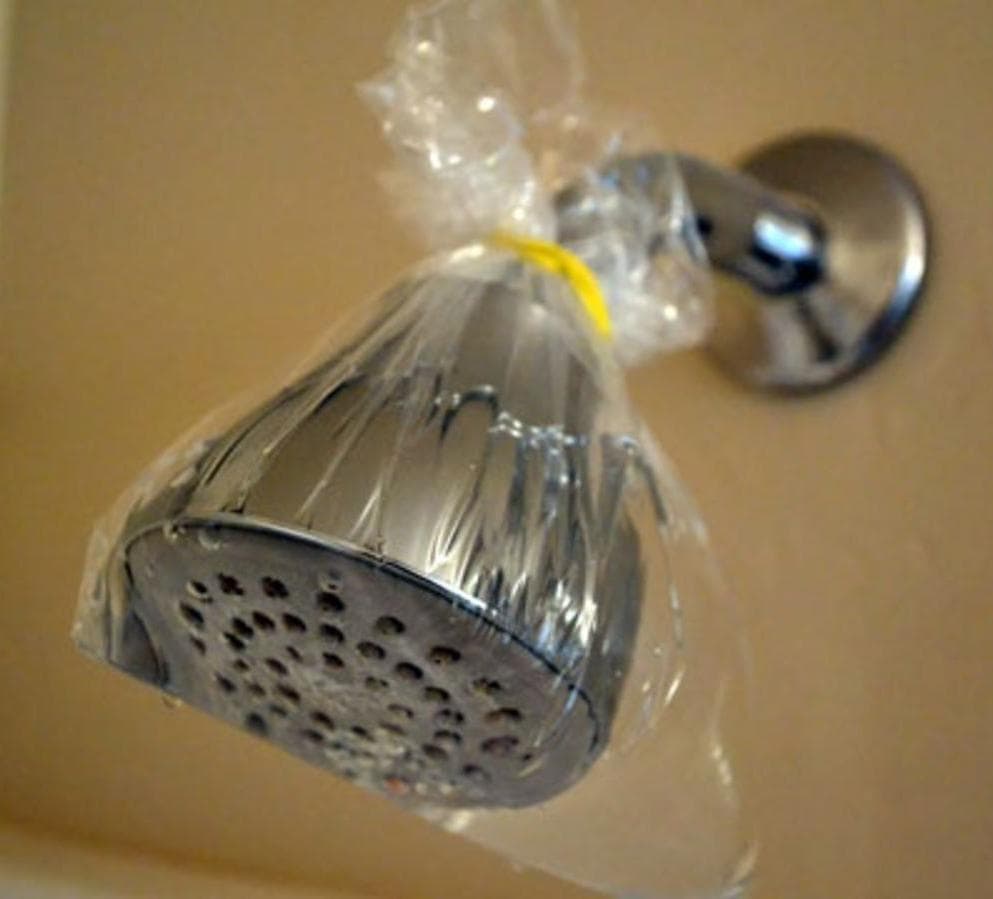 For an easy, no-scrub method to unblock your shower head, pour some vinegar into a ziplock bag. Then, tie the bag around the shower head so that it's sitting in the vinegar solution. Leave it overnight, and take off the bag to reveal your unblocked, free-flowing shower head.
Paperclip placeholder for tape
Finding the end of the tape roll can be a nightmare, especially if you're using clear packing tape. This isn't a problem if you have a tape dispenser, but buying one may seem like a waste of time if you only use the tape occasionally.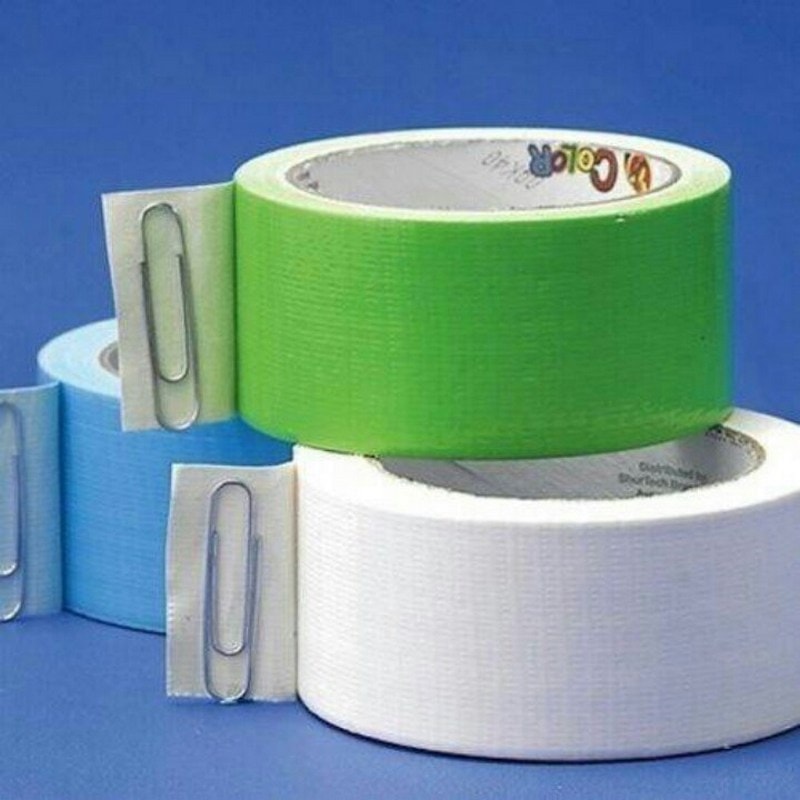 Well, there's no need if you have some paper clips lying around. Sticking these on the sticky side of the tape before sealing it in place will help you see exactly where the end is each and every time.
Drill air holes in garbage cans
We can't believe we didn't think of this before, since we're used to seeing public trash cans with holes at the bottom. It sounds weird, but have you ever struggled to pull your garbage bag out of the trash can?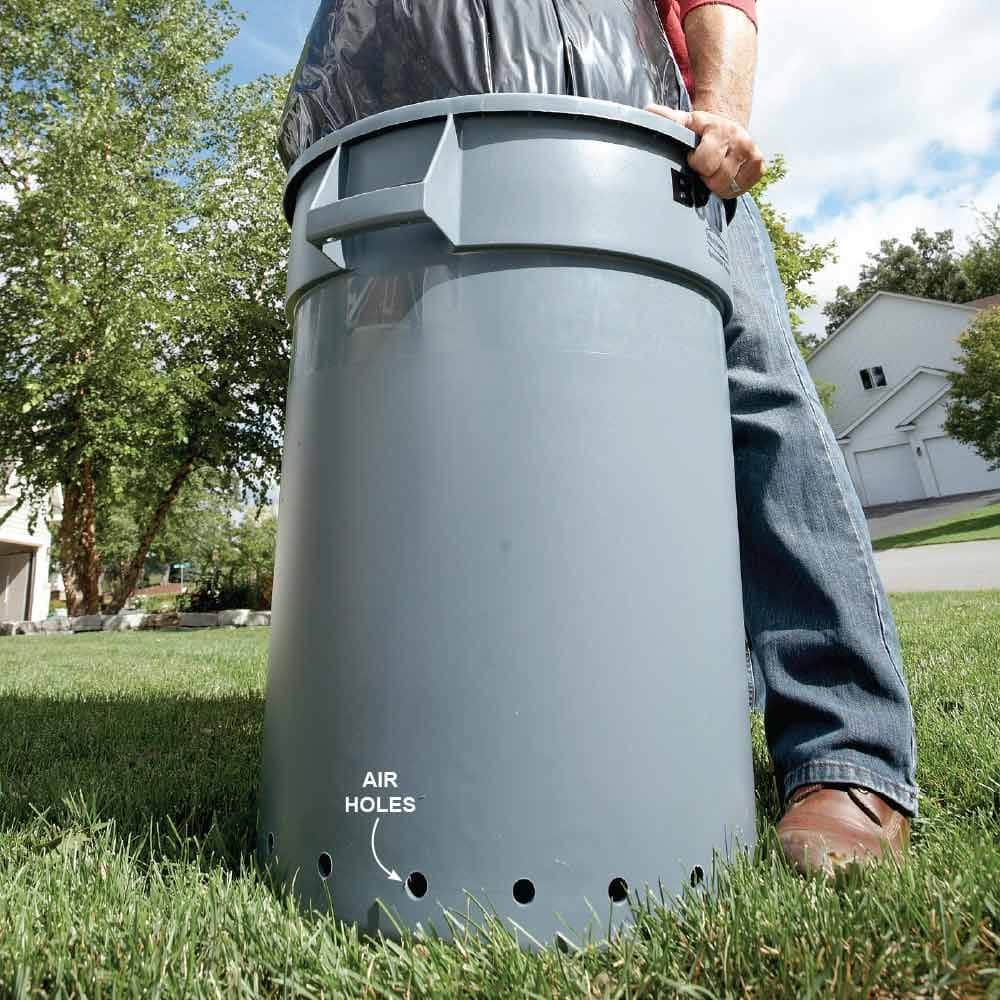 The likely culprit is suction, which keeps that bag anchored to the bottom and sides, even when you're not overloading the garbage can. You can drill these holes all along the bottom, but even a couple small holes on one side should do the trick.
Use spaghetti to light candles
Anyone who's had to light a bunch of candles on a birthday cake can relate to the struggle of lighting candles with matches. If you're tired of going through an entire box of matches before you can sing 'Happy Birthday,' make sure to always have some dried spaghetti on hand.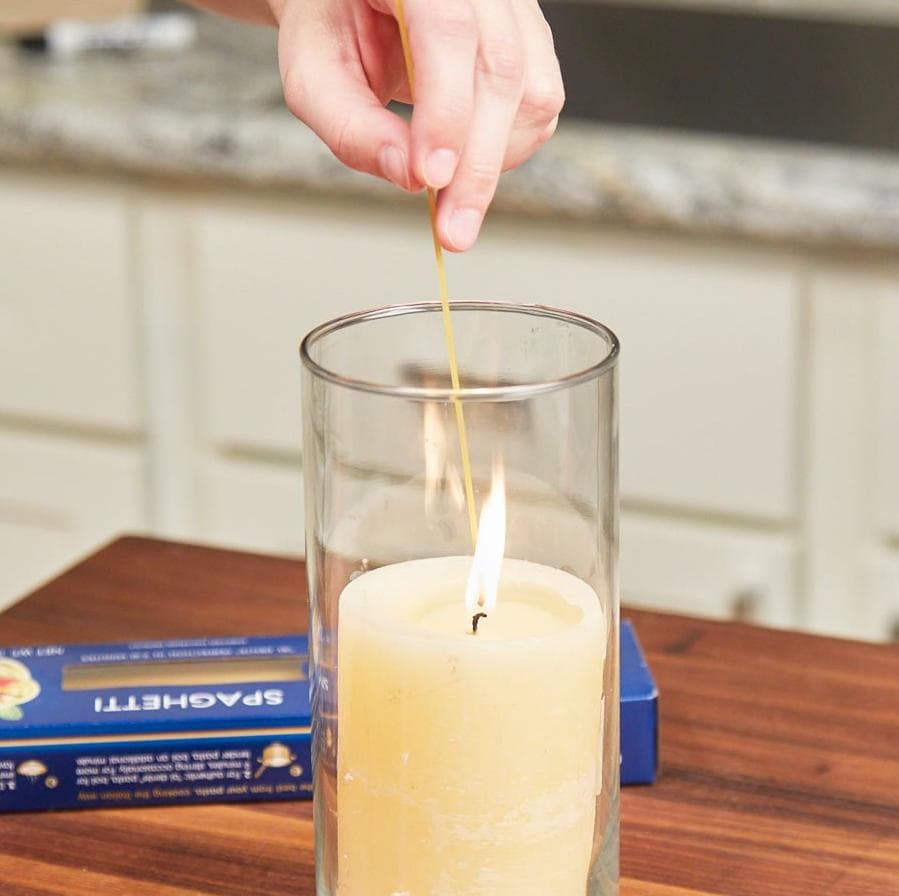 All you need is one noodle, which will burn long enough to light multiple candles without burning the tips of your fingers. It's also the safest method for lighting those tall candles in skinny glass jars.
Clothespins for hammering nails
Holding a nail in place with your fingers can be quite frustrating when you keep dropping the nail before you can bang it in place.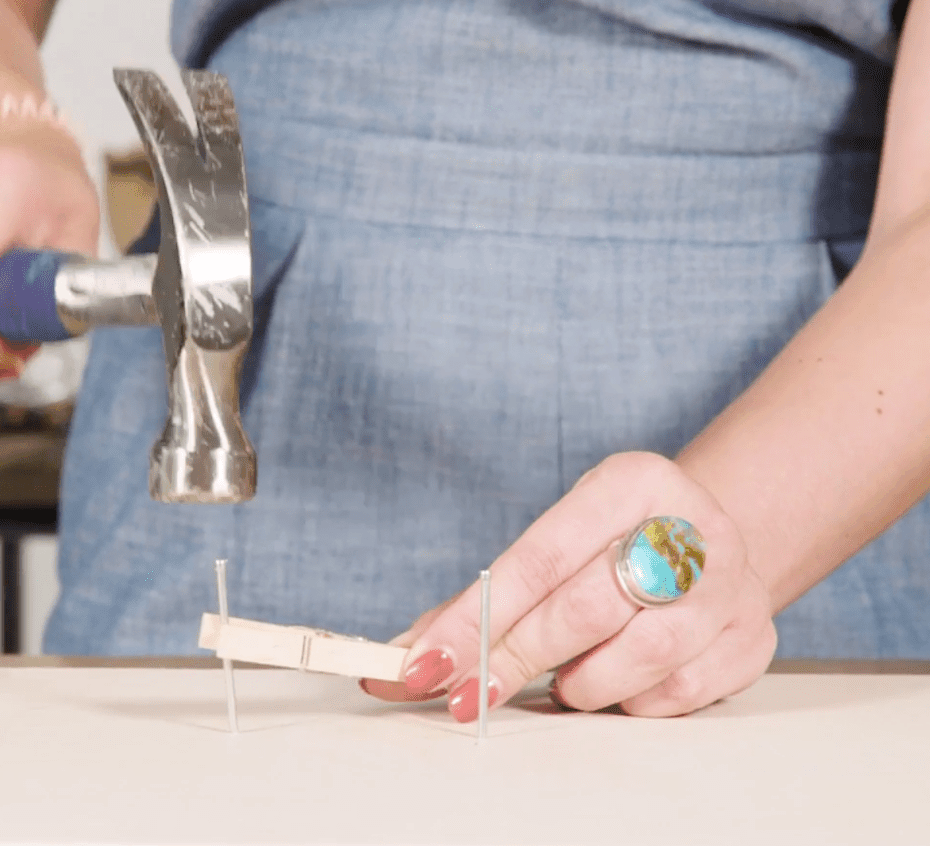 If you're looking for a faster way to hammer in those nails, try using a clothespin. This is a fool-proof way to hold that nail in place while keeping your fingers far away from the metal knob of the hammer. Best of all, it works equally well, no matter what kind of surface you use it on.
Shopping list shortcut
A shopping list is a tried and true time saver, but only if you have time to make one. If you're on a tight schedule and need to head out to the grocer's now, here's a shopping list hack that takes only seconds.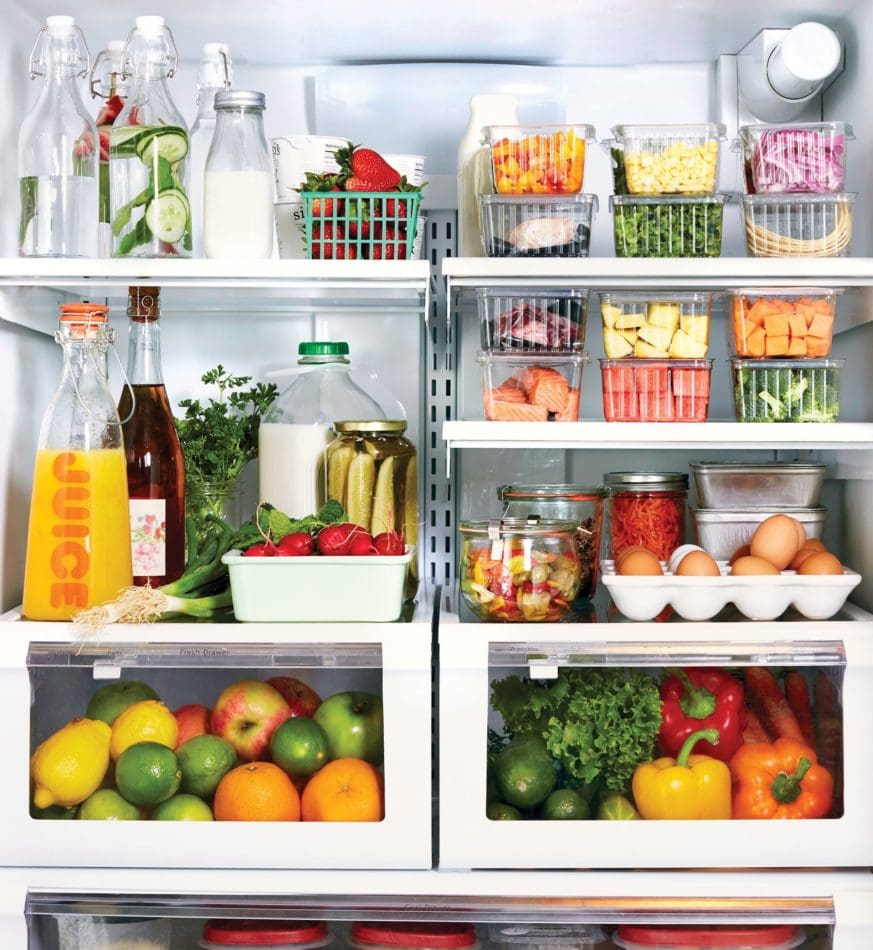 Just open your fridge and freezer, and snap away with your phone. Now that you've taken pictures of what's in your fridge, you'll know exactly what you need to buy when you get to the supermarket.
Removing crumbs from a keyboard
We all know we're not supposed to eat at our desks, but it happens way more than we'd like to admit. While we should clean our keyboard afterwards, using the air can, then wiping down the keyboard, followed by our desks is a bit much during a busy work shift.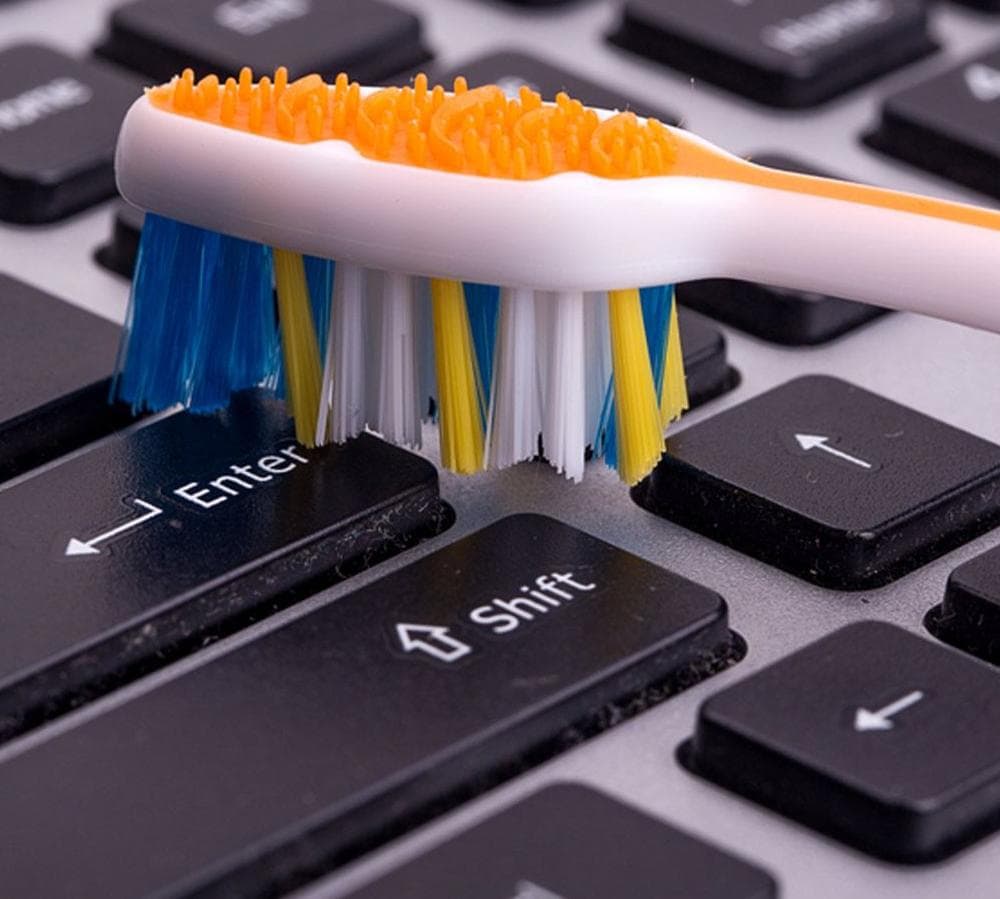 For a quick cleanup without having to leave your seat, keep a spare toothbrush in your desk drawer. That way, you can use it for quick clean-ups in between the keys.
Cold water on the go
Many of us head out the door in the mornings with a bottle of ice-cold water. Putting in some ice cubes will keep it cold as long as possible, but that requires filling the ice cube tray the night before.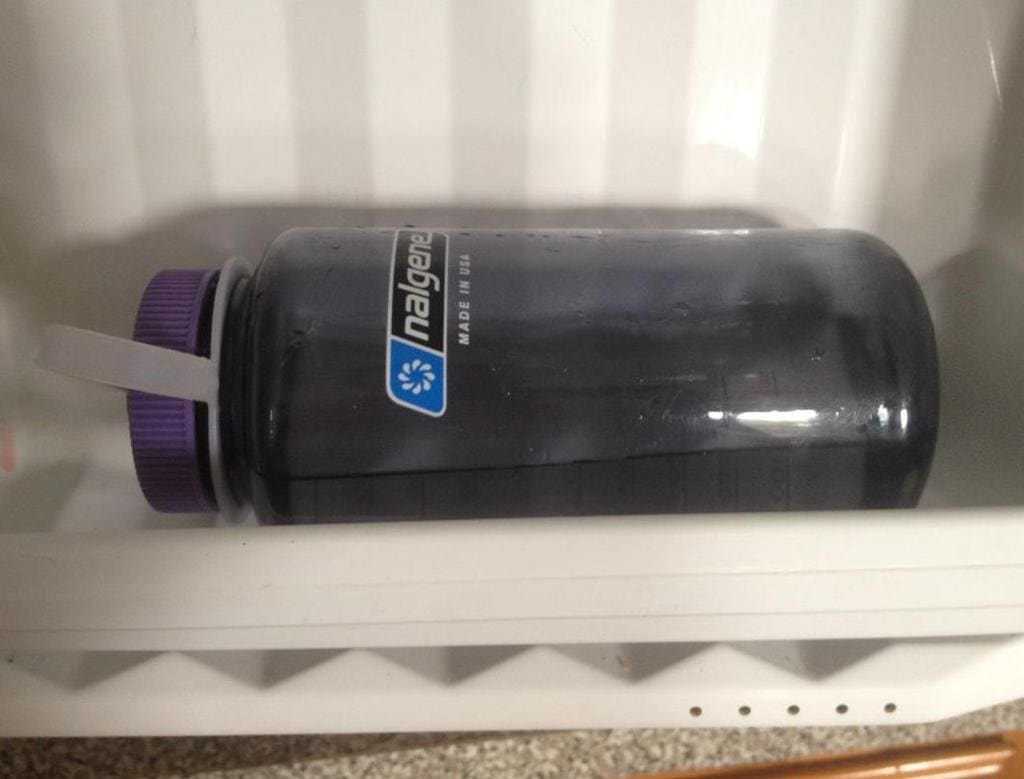 To shave some time off your nightly routine, just fill the bottle halfway with water and lay it on its side in the freezer. In the morning, fill up the rest of the bottle for instant ice water that will last for hours.
Keep pizza hot on the way home
While delivery is awfully convenient, it's definitely cheaper to pick up that pizza on your own. But if you're stuck in traffic, the pizza will be cold by the time you get home.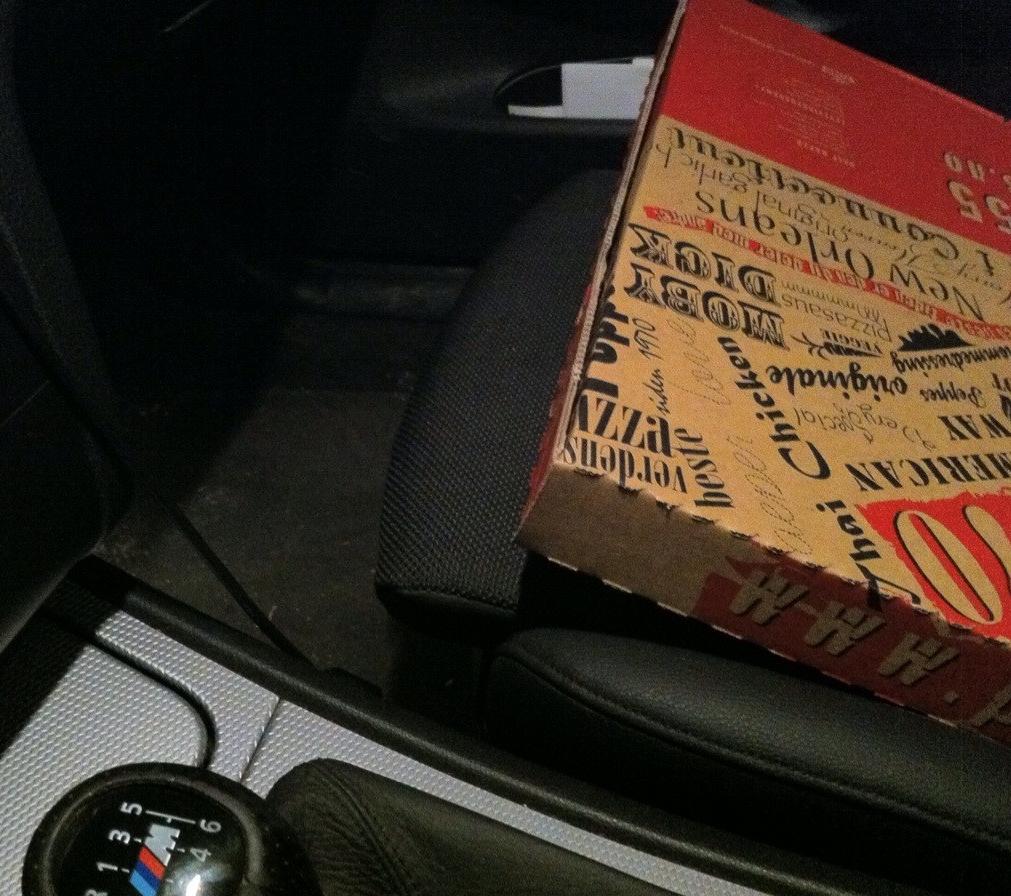 If you don't want to wait for hot pizza when you've already wasted all that time driving, just turn on the car seat warmer for the passenger side seat. Now, you have a spot that will keep your pizza warm until you get home.
Fill buckets with pool noodles
You've most likely dealt with the dilemma of trying to squeeze a bucket under your kitchen faucet. Even if you're blessed with a high mounted faucet, the bucket itself may be too wide to fit inside the sink.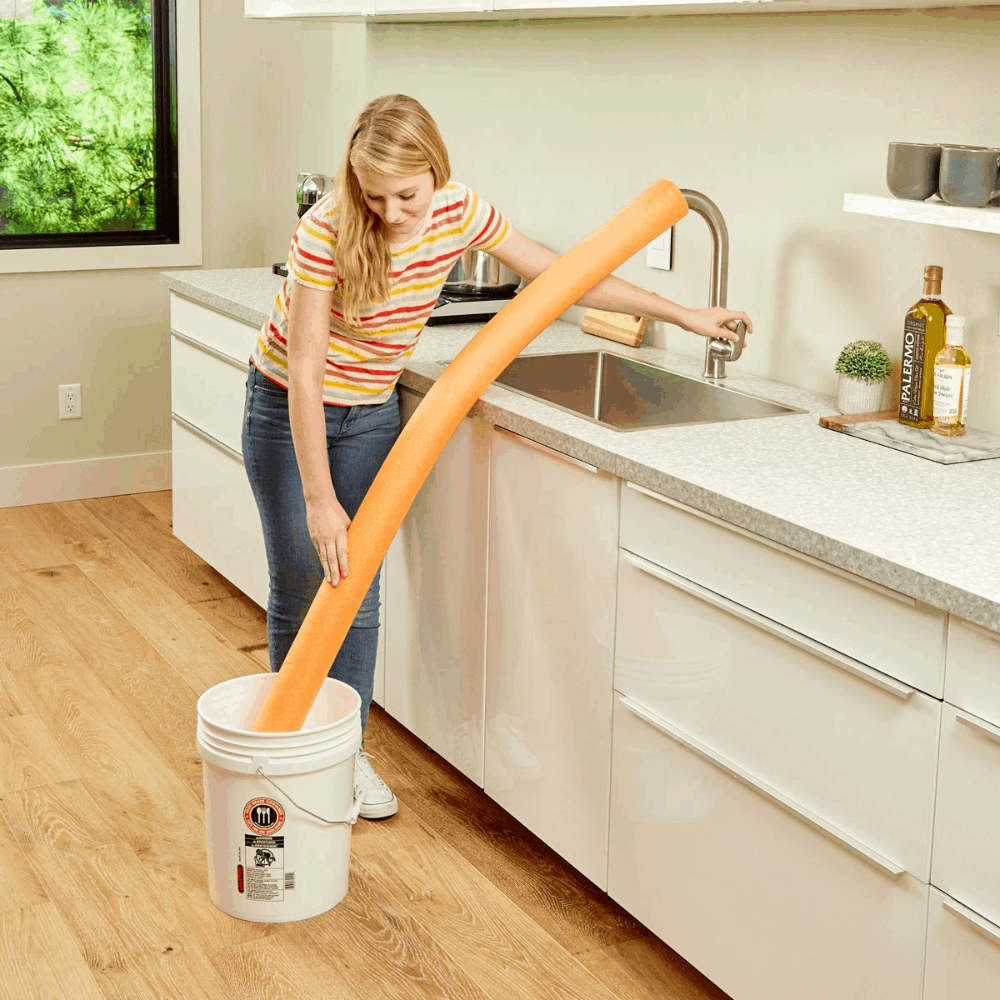 Well, here's a trick that can save you a lot of time and hassle. Just take a pool noodle and attach one end to the tap. Then, place the other end in the bucket, and turn on the water.
Zip tie phone stand
Isn't it annoying when your phone keeps falling over while you're trying to watch a video? That problem can be a thing of the past if you have a few zip ties.
This seems too good to be true, but all you need to do is tie two zip ties on either side of the phone. Make sure the zip tie heads are near the edge of your phone, with the heads facing down. And there you go, a hands-free viewing experience without investing in a phone stand!