---
There is a fair share of cartoons from every generation, but the animated series from the '90s happen to be better than the rest of them. An explosion of creativity in the animation studios was witnessed in the '90s, resulting in the creation of cartoon masterpieces that have remained outstanding from their inception to today. The cartoons we watched as kids still hold up today, and are even better when we view them through our adult eyes. Here is a list of classic animated series that we all love.
Gargoyles (1994-1997)
Shakespeare, science fiction, and magic teamed up in the mid-90s and the combination led to one of the craziest animated series the world has ever seen. The premise appeared somewhat complicated, with mythical creatures called gargoyles hanging out on the corners of buildings during the day and coming alive at night. This classic animated series is a tale involving family and romance set against magical scenery, which involved nothing short of crazy plot elements. Gargoyles became iconic thanks to the stories that the animated series put on screen every week, and it grew in popularity during its second season.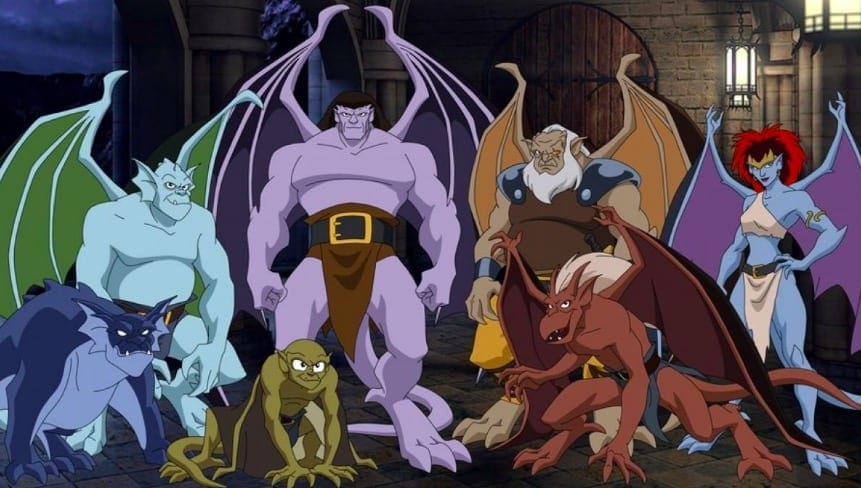 Animaniacs (1993-1998)
Animaniacs was more than just a cartoon film. This chaotic, old-school series won a Peabody award during its inaugural stages since the show triggered memories of Hollywood animation's glory days. The show received the warm backing of Steven Spielberg and had plenty of famous celebrity cameos, and the characters got a home base at Warner Bros. The story revolves around animated siblings – Wakko, Yakko, and Dot Warner, who were locked away in a water tower in 1930. Six decades later, the siblings emerged and unleashed the wildest of humor onto the world.
Rocko's Modern Life (1993-1996)
In Rocko's Modern Life, a wallaby, a turtle, and a cow make their way into a television set and roll out their amazing jokes. Joe Murray tells the story of the satirical adventures of Australian immigrant Rocko, his allies Philbert and Heffer, and the other deranged characters featured in the fictional American O-Town. This wildly creative kids' tale introduced the world to incredible talents like Carlos Alazraqui and Tom Kenny. Rocko's Modern Life wasn't afraid to get amazingly weird, even for Nickelodeon in the'90s.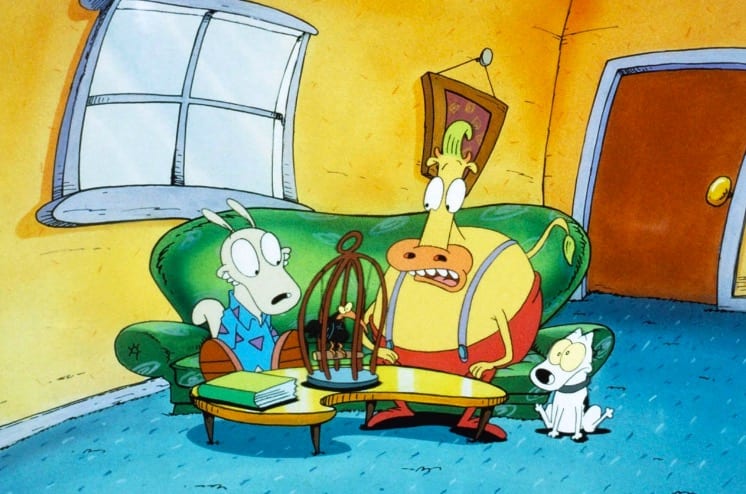 SpongeBob SquarePants (1999-present)
There are only a few animated series that have enjoyed more relevance than the SpongeBob SquarePants. The show, which was created by Stephen Hillenburg (who also directed Rocko's Modern Life), has a gentler and sunnier sensitivity while still retaining the much needed wacky sense of humor. Try watching this classic animated series and you will find that the titular sea sponge and his aquatic friends are fun and charming. SpongeBob's aquatic allies, including the ratty cephalopod Squidward Tentacles, a dopey starfish called Patrick Star, and a diligent Texan Squirrel labeled Sandy Cheeks will give you endless delight.
Almost two decades after its release, the series hasn't stopped airing new episodes. This show depicts a flawless storm of alluring visual style, absurdism, and kooky humor. So, it is no surprise it still grabs many viewers' attention almost 20 years since its original debut.