Nowhere do peoples' wit, humor, and clever commentary shine more these days than on Snapchat. And these food related snaps are some of the most deliciously funny examples we've seen.
[post_page_title]Zucchini vs. Corgis[/post_page_title]
We've got to side with the Corgis here. A zucchini should not be this big, period. Perhaps it has somehow mutated and is actually a monster posing as a zucchini (the Corgis clearly suspect as much). But at the same time, when a veggie can intimidate a couple of dogs this much, it's also hard to not be impressed. So we get why this woman just had to brag a little and share her harvest find on Snapchat.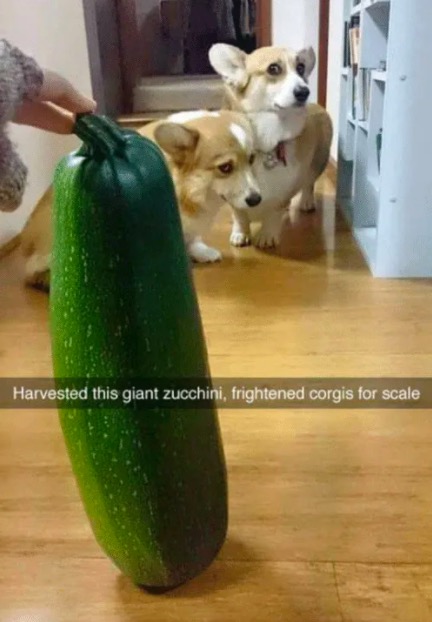 Pages:
Page

1
,
Page

2
,
Page

3
,
Page

4
,
Page

5
,
Page

6
,
Page

7
,
Page

8
,
Page

9
,
Page

10
,
Page

11
,
Page

12
,
Page

13
,
Page

14
,
Page

15
,
Page

16
,
Page

17
,
Page

18
,
Page

19
,
Page

20
,
Page

21
,
Page

22
,
Page

23
,
Page

24
,
Page

25
,
Page

26
,
Page

27
,
Page

28
,
Page

29
,
Page

30
,
Page

31
,
Page

32
,
Page

33
,
Page

34
,
Page

35